Hydrogen fuel cell technology is no longer a distant possibility. It's already being rolled out in Europe and improving how we produce electrical energy right now.
Fuel cell technology converts hydrogen and oxygen into water and, in the process of this chemical reaction, produces electricity – a power source we are increasingly turning to in the wake of dwindling fossil fuels and as we continue to pursue a greener future.

Think of it like a battery, except it will never lose its charge, as long as hydrogen is supplied. That just happens to be the most abundant element in the universe, though it doesn't occur naturally as a gas on earth. Instead, it's always found with other elements, for example water (hydrogen and oxygen, H2O).
1) Hydrogen stored in the tank is supplied to the fuel cell stack. 2) An inflow of air is supplied to the fuel cell stack. 3) The reaction of air and hydrogen in the fuel cell stack generates electricity and water. 4) Generated electricity is supplied to the electric motor. 5) Water is emitted.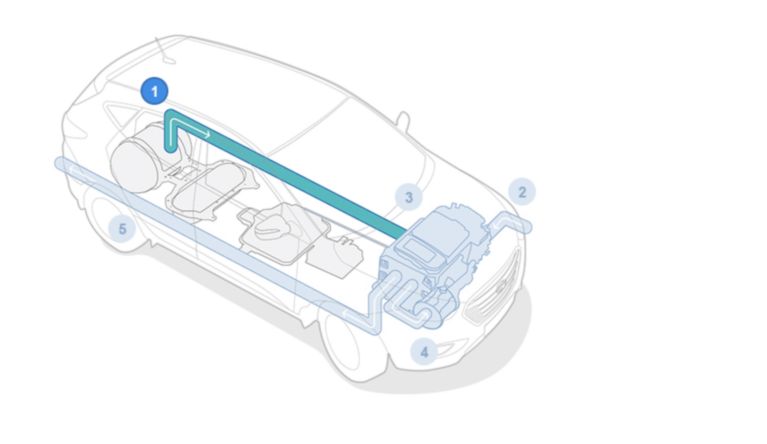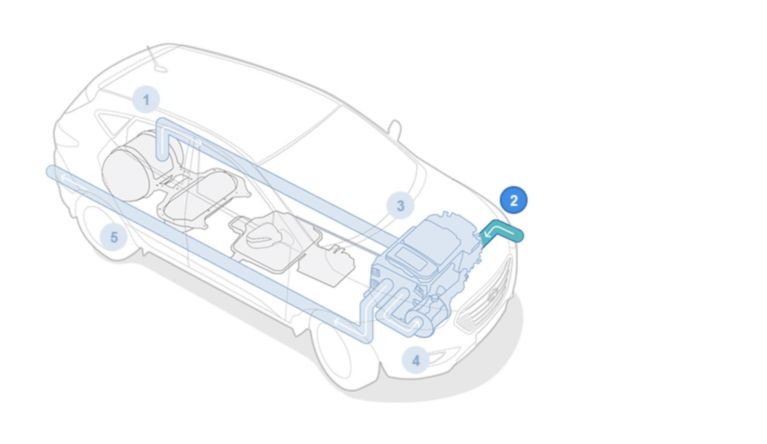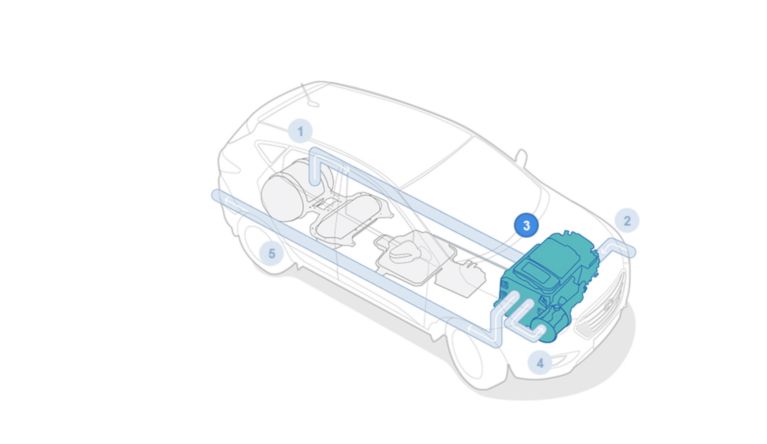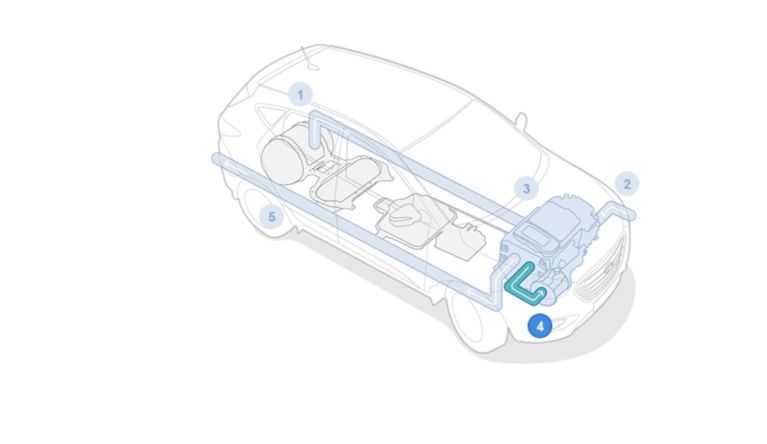 To show you how the technology is making a difference in society and how it could shape the future of sustainable travel, we take a look at projects around Europe and how it's already helping to improve transport.



Copenhagen: HyTEC project

In 2013, a new fuel cell refuelling station was opened in Copenhagen and 15 hydrogen powered cars from Hyundai were delivered to the capital of Denmark. This formed part of the Hydrogen Transport in European Cities (HyTEC) project, a four year initiative involving the deployment and operation of hydrogen fuel stations and vehicles in Copenhagen, London and Oslo.

For Copenhagen, it forms part of their plans for achieving a healthy and clean capital, with the aim to transform it into a CO2-neutral city by 2025, and for Hyundai, it has helped prepare for the next generation of commercial Fuel Cell Electric Vehicles (FCEVs).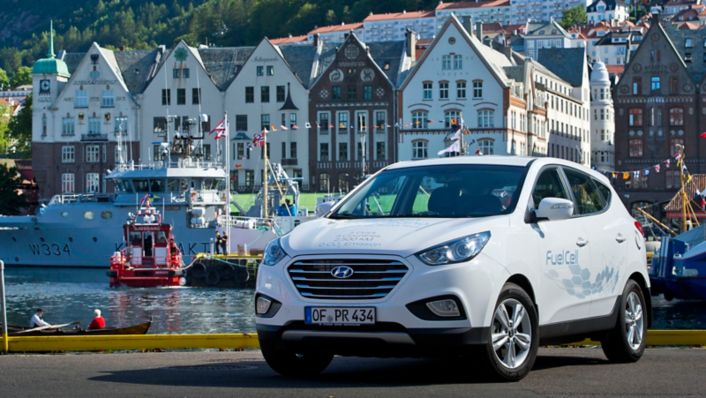 The hydrogen fuel stations produce electrical energy on-site and drivers have achieved distances of 500-600 km before refuelling is required – the same range as standard petrol and diesel cars. The added bonus of no local CO2, atmospheric or noise pollution makes this an important step in the objective of creating an eco-friendly energy solution.



Munich: BeeZero

BeeZero is the world's first fuel cell car sharing service and is to be launched by The Linde Group in summer 2016. It brings together two increasing mobility trends – car sharing and zero emissions – and will help promote the benefits of the technology to a wider group of potential users.

The sustainable operation will be driven forward by a fleet of 50 Hyundai ix35 Fuel Cell cars, able to travel over 400 km on a single tank of hydrogen. This makes the vehicles ideal for medium distance journeys, whether that is around town or to the surrounding mountains and lakes.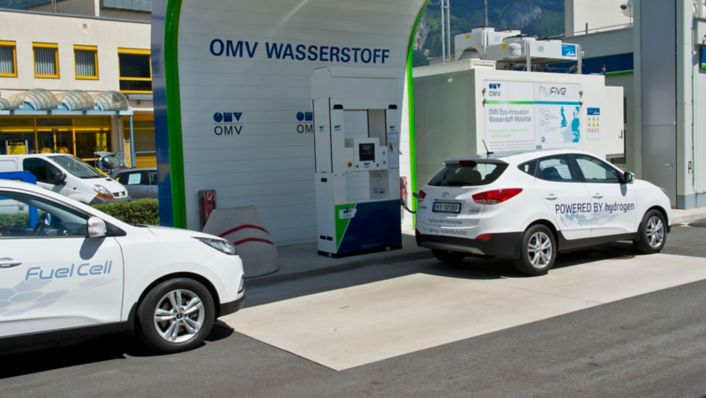 It is expected that the project will reveal valuable information from the day-to-day operations and play an important role in the future development of hydrogen fuel cell technologies and infrastructure.



Bolzano: Owner of the first Italian Fuel Cell Technology Station

This is a partnership between The Linde Group, Hydrogenics, Brennerautobahn AG and the Institute for Innovative Technologies (IIT) forming part of the EU funded project Hydrogen for Innovative Vehicles (HyFIVE) started in July 2014.

It has seen Bolzano, the capital of the province of South Tyrol, become the owner of the first Italian hydrogen fuel station and ten Hyundai 10 ix35 Fuel Cells. The daily production capacity is enough for 15 to 20 buses or a few hundred cars.

This is a great example of "technology to touch" giving the wider population the opportunity to truly understand the benefits of the technology, with provisions on-site in the demonstration plant for meetings and knowledge sharing.

There are also guided tours available for interested parties, of which there have been many including individuals, businesses, schools and universities, making it an ideal method for showcasing the benefits and potential of fuel cell technology.