As in-car technology advances and driver-assisting systems like lane departure warnings become the norm, you might wonder why we now need automatic safety features having lived so long without them.
Many people believe in their own driving skills while others simply mistrust technology. Once upon a time, safety belts were not obligatory, which seems shocking today. There are understandable questions about reliability and safety if we are to hand over control of our vehicles to these systems.

However, these current technologies are designed to support drivers, not replace them. For example, Lane Keeping Assist System (LKAS) and Autonomous Emergency Braking (AEB) can take temporary control in a situation where a driver is distracted. Others like Lane Departure Warning System are designed to give warnings about potential hazardous situations, either with audible alerts or via a gentle vibration in the steering wheel.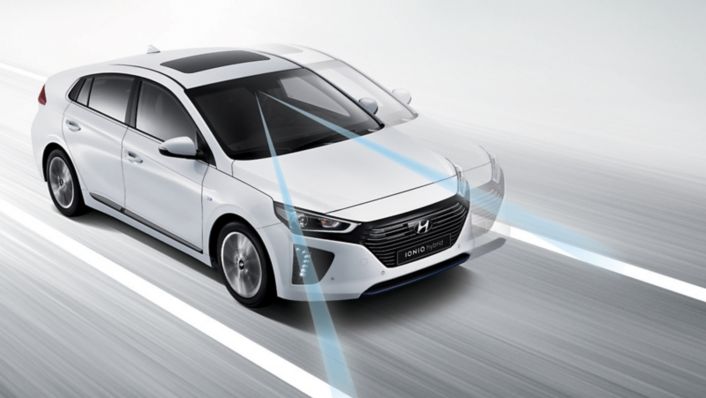 Safety provisions in cars have come a long way since the seat belt was introduced in the 1960s. The majority of collisions result at least partly due to human error, and modern active technologies such as LKAS and AEB are designed to protect drivers and avoid these accidents altogether through preventative measures. A combination of sensors, cameras, and radar means our vehicles are quite literally looking out for our wellbeing on the road.
The Circle of Safety
Known as the "Circle of Safety", the latest active safety features work together to keep you safer. These include Adaptive Cruise Control, which paces you against the car in front, Lane Departure Warning Systems and LKAS, which warn you to keep ahead and to the side. Blind Spot Detection watches for cars approaching in adjacent lanes, and Rear Parking Assistance features sonar and a camera to help you reverse.
The Hyundai IONIQ
is equipped with state-of-the-art active safety features such as these, as demonstrated in the following video: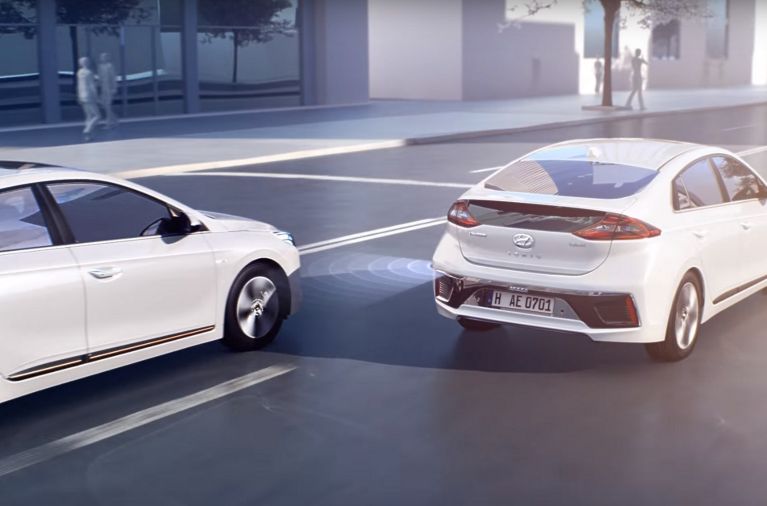 Lane Departure Warning Systems (LDWS) and LKAS have emerged as key tools for driver safety. LDWS employ a simple vehicle-mounted camera that alerts drivers with clear visual and sound warnings if their car begins to drift outside of their intended lane. Using processing software, the camera watches how close you are to road surface markings. It alerts you when you're about to drift across, but only if your signal isn't on.

Working with LDWS, LKAS ensure your car automatically corrects course if it reaches the lane markings by using a front-view camera to send you visual and audio alerts, automatically keeping your car centred on the road.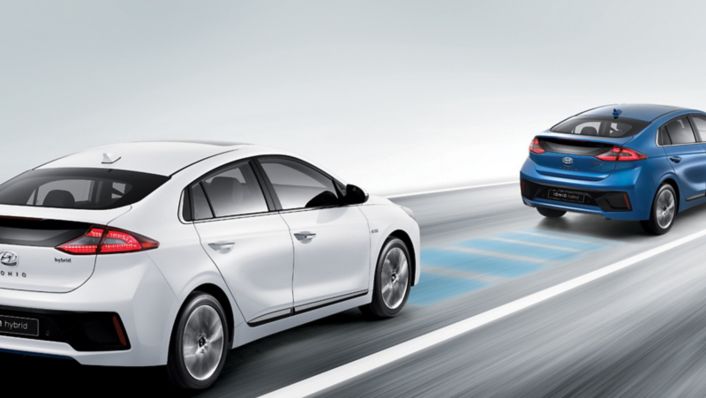 Mandatory safety features in Europe

In Europe at least, active safety features are here to stay. Since November 2015 it has been mandatory for all new EU vehicles to be fitted with AEB and LDWS. Meanwhile, Euro NCAP and ANCAP (the Australian equivalent) undertook research on cars with AEB and last year published a combined report which found that those fitted with AEB were 38% less likely to have a rear-end crash.

The rapid advances in these technology systems and how they are implemented in the auto industry will be a much bigger evolution than the safety belt in the 1960s. Safety organisations support this trend and see a huge opportunity to increase safety in our cars and on our roads in Europe.

As well as going to increased lengths to keep drivers safe, new safety features could revolutionise the price of running a car, with less repairs, reduced costs for insurance and fewer traffic delays caused by accidents.