Fresh from the 23-stage Rally Finland, Hyundai Motorsport leads the 2018 FIA World Rally Championship in both the drivers' and constructors' standings after eight rounds. With five more to go, starting with Rallye Deutschland from 16-19 August 2018, the team will be hoping to last the distance and claim their first-ever WRC titles.
After eight rounds of the 2018 WRC, Hyundai Motorsport's Thierry Neuville leads with 153 points. Now we're past the season's halfway stage, we've taken a look at how the team has fared so far.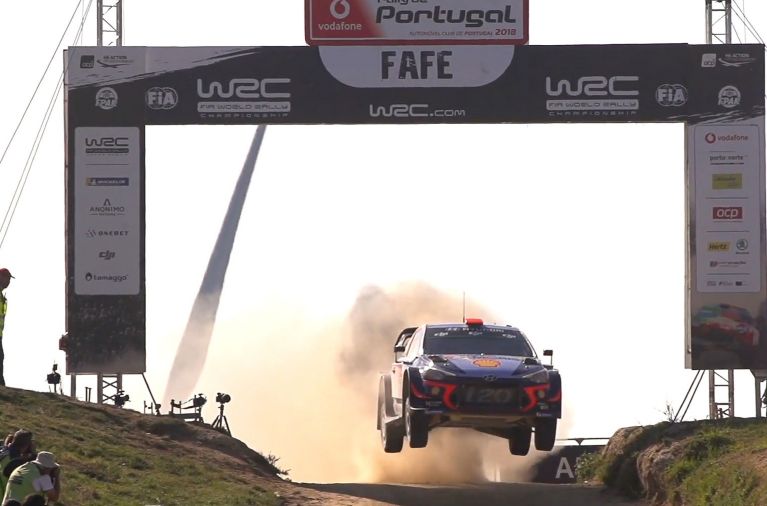 Here's an overview of how Hyundai Motorsport has performed in the 2018 WRC season so far.
#1 Rallye Monte-Carlo

Hyundai Motorsport endured a tough opening round at Rallye Monte-Carlo in Monaco, which took place from 25-28 January. On the final morning, the crews had to twice tackle the iconic Col de Turini in icy conditions.
Thierry Neuville secured fifth place on the rally's tarmac and snow surfaces, while Andreas Mikkelsen finished third in the Power Stage, having been forced to re-start under Rally 2 conditions on the Saturday. Dani Sordo was forced to retire early from the event.
#2 Rally Sweden

The second event of the 2018 WRC saw Hyundai Motorsport take to the snowy stages of Rally Sweden from 15-18 February. The team claimed its first-ever victory at the event, with Thierry Neuville leading a 1-3-5 result as the Belgian won the rally by 19.8 seconds.
Andreas Mikkelsen took his first podium for Hyundai Motorsport in third. Meanwhile, Hayden Paddon finished fifth in his first event of the season.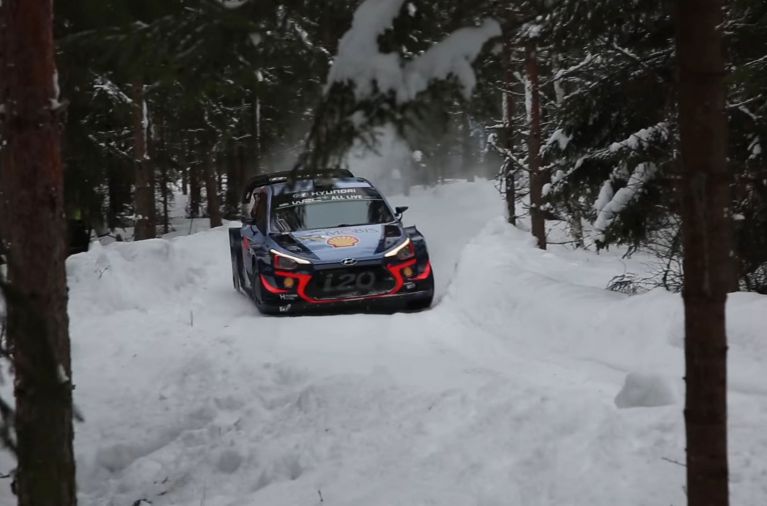 #3 Rally Mexico

Hyundai Motorsport enjoyed a successful weekend on the gravel at Rally Mexico from 8-11 March, with the team enjoying its best-ever result at the event.
Dani Sordo picked up his first podium of the season after registering three stage wins, while Andreas Mikkelsen finished just off the podium in fourth and Thierry Neuville came sixth.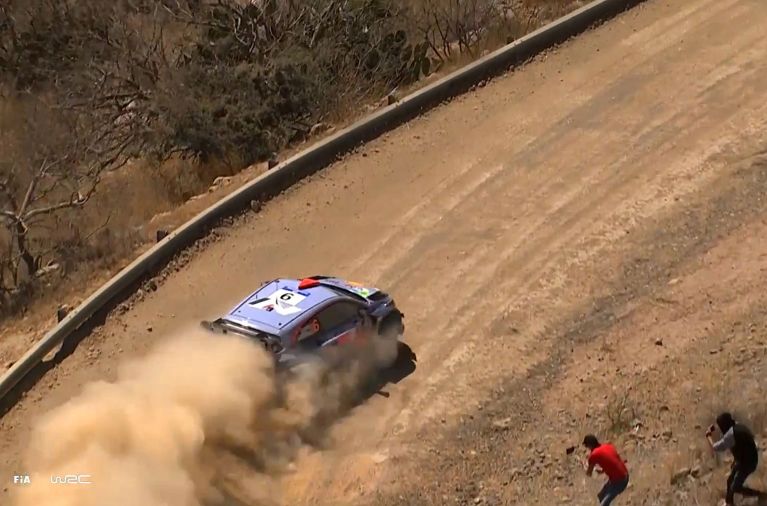 #4 Tour de Corse

Following a good result at Rally Mexico, Hyundai Motorsport's hopes were high for a strong performance in Corsica at the 2018 Tour de Corse, which took place from 5-8 April.
Despite a difficult weekend on the tarmac, Thierry Neuville salvaged third place for the team, and his third consecutive podium finish at the event. Meanwhile, Dani Sordo came fourth, while Andreas Mikkelsen finished seventh after a demanding weekend.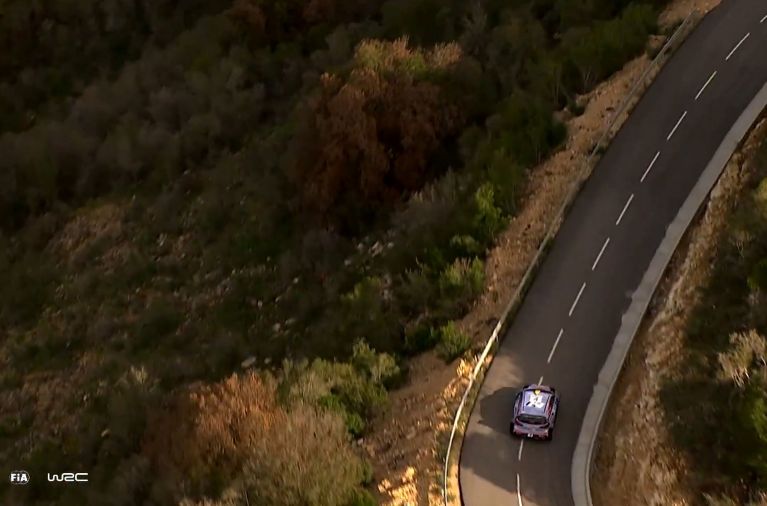 #5 Rally Argentina

The fifth round of the 2018 WRC headed to South America for the 18-stage Rally Argentina on gravel, where Hyundai Motorsport was aiming to extend its championship lead. Following a fine drive to second place, and after taking maximum points in the Power Stage, Thierry Neuville claimed his third podium of the season.
Meanwhile, Dani Sordo claimed his second gravel podium of the season with an impressive third-place finish, while Andreas Mikkelsen came in fifth, while earning three points on the Power Stage.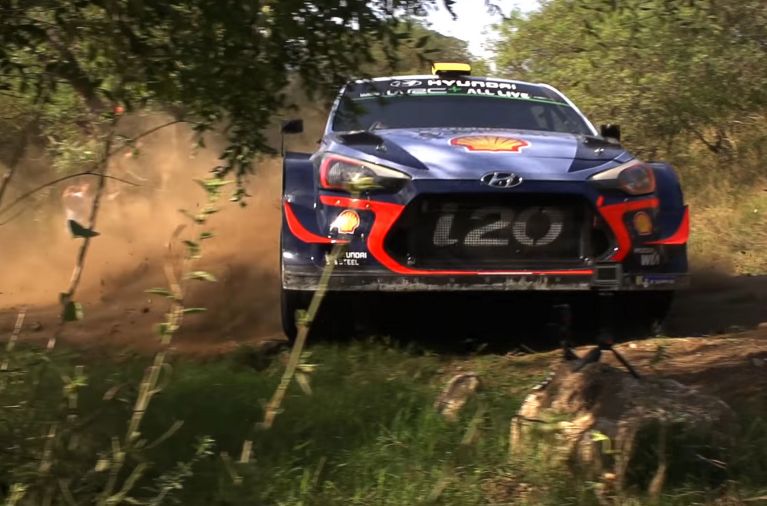 #6 Rally de Portugal

Rally de Portugal took place from 17-20 May this year and saw the Hyundai Motorsport team claim its first-ever triumph – their ninth WRC win in total. Thierry Neuville delivered a masterful performance across the event's 20 gravel stages, winning his second WRC win of the season so far.
Despite pushing hard for a podium finish, Spaniard Dani Sordo came in fifth position, after being handed a ten-second penalty overnight for an apparent infringement of regulations during Friday evening's Porto Street Stage. Andreas Mikkelsen had to re-join under Rally 2 on Saturday and picked up valuable points for the team.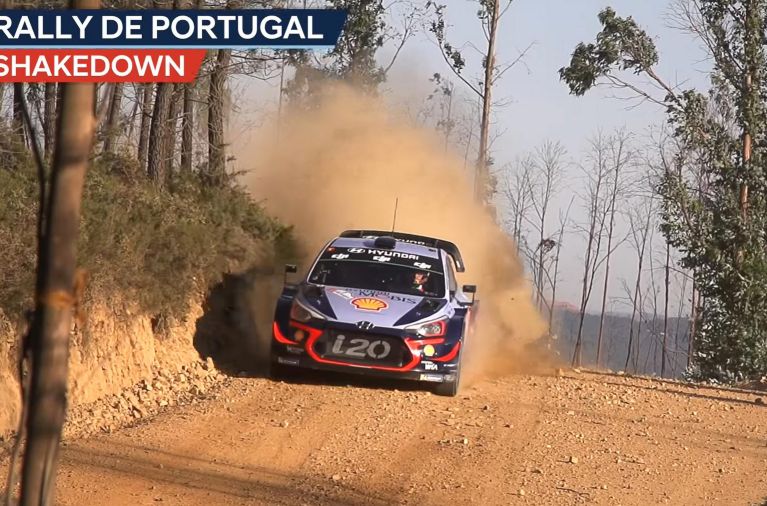 #7 Rally Italia Sardegna

Hyundai Motorsport cemented its place at the top of the 2018 WRC constructors' championship with a dramatic victory at Rally Italia Sardegna, which took place from 7-10 June.
Thierry Neuville scored a clean sweep of stage wins and beat Sébastien Ogier by 0.7 seconds for a last-gasp win on the gravel, in one of the closest finishes in WRC history. The Belgian crew began the day with a 3.9-second deficit, but performed when it mattered most – winning all four stages on the Sunday, including the all-important Power Stage.
Meanwhile, Hayden Paddon finished the rally in fourth overall, while Andreas Mikkelsen picked up two drivers' championship points after coming fourth in the Power Stage.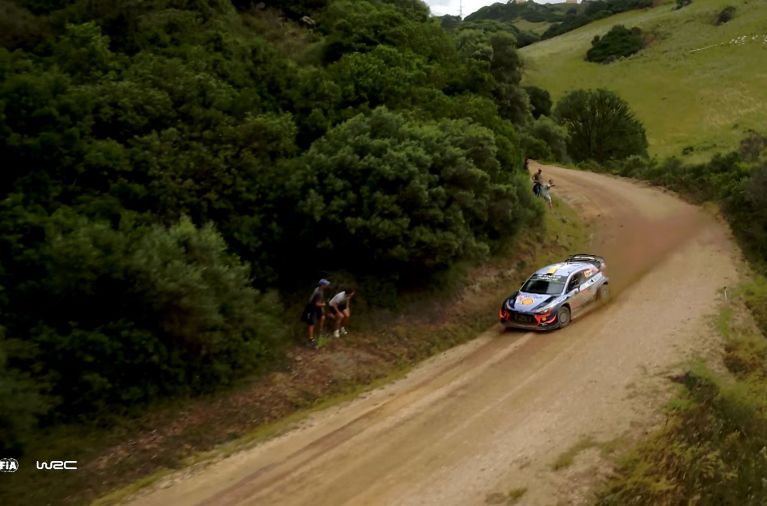 #8 Rally Finland

Hyundai Motorsport maintained its position at the top of both the 2018 WRC drivers' and constructors' following Rally Finland, which was held between 26-29 July.
Hayden Paddon achieved a fourth-placed finish on the fast and flowing roads, equalling the team's best-ever result in Finland in the process.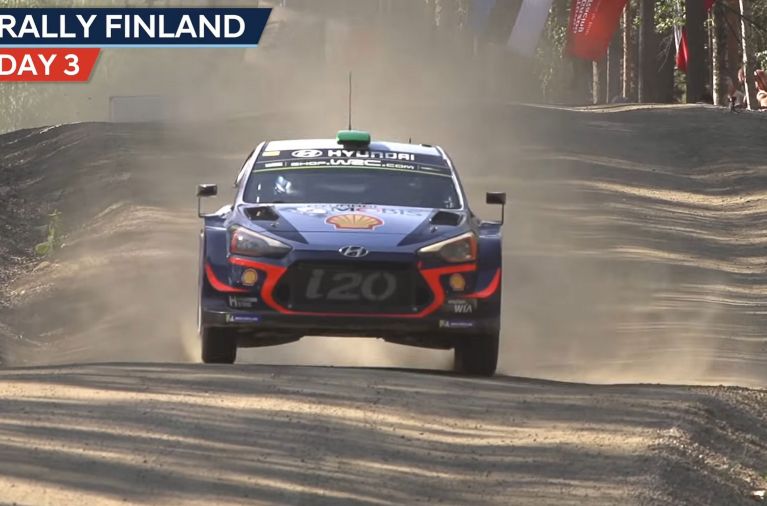 Thierry Neuville adopted a defensive strategy to minimise the points loss to championship rival Sébastien Ogier, and finished ninth. This meant he came away from the event still leading the drivers' table by 21 points. Meanwhile, Andreas Mikkelsen came in tenth overall.