Rallye Deutschland, the tenth round of the 13-event 2017 FIA World Rally Championship (WRC) season, takes place in Germany from 17-20 August. Based in Bostalsee, it is around two hours from Hyundai Motorsport's Alzenau base and is the team's homecoming event. Last year, drivers Thierry Neuville, Dani Sordo and Hayden Paddon all finished in the top five, and this year Hyundai Motorsport's crews will be aiming for victory on the tarmac.

Rallye Monte-Carlo

Hyundai Motorsport made an inauspicious start to the 2017 WRC season in Monaco for the Rallye Monte-Carlo, which took place from 19-22 January. This event saw the debut of the Hyundai i20 Coupe WRC, which was built to meet revised technical regulations introduced for this year's competition. Although Dani Sordo secured fourth place on the rally's tarmac and snow surfaces, Thierry Neuville could only manage 15th position, while Hayden Paddon retired early from the event.
After nine rounds of the 2017 WRC, Hyundai Motorsport's Thierry Neuville leads with 160 points. Ahead of Rallye Deutschland, we've taken a look at how the team has fared so far this season.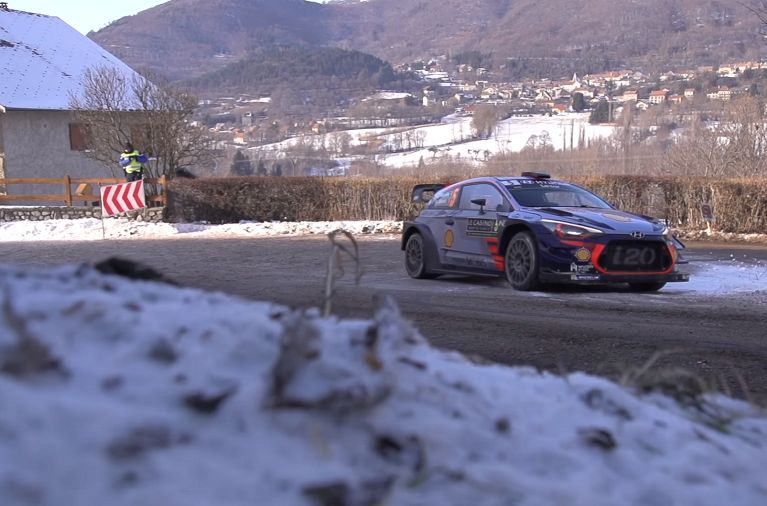 Rally Sweden

The second event in the WRC calendar saw Hyundai Motorsport take to Scandinavia for the snowy stages of Rally Sweden from 9-12 February. The team saw a collective improvement in their performances, with Dani Sordo again the star performer, taking him fourth place for the second rally in succession. Hayden Paddon finished in seventh place, while Thierry Neuville came in 13th position. However, it wasn't all bad news for Neuville. After crashing out from the lead on Saturday evening, he salvaged three points in Sunday's Power Stage, and Paddon claimed the final Power Stage point.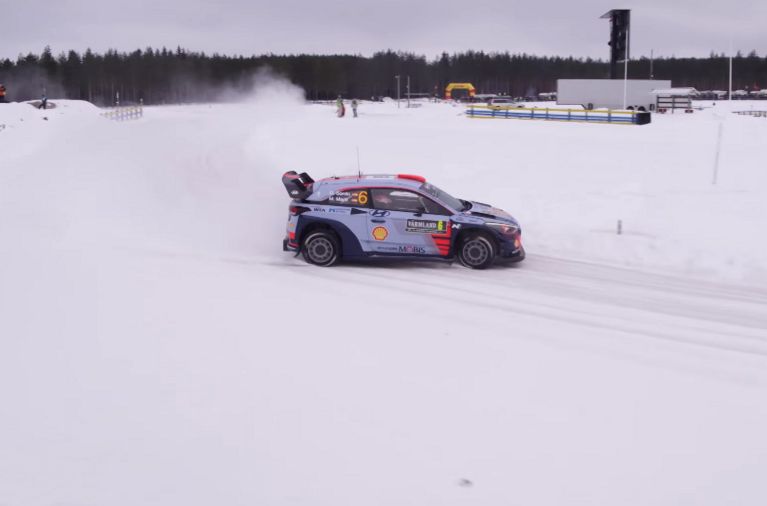 Rally Mexico

Hyundai Motorsport had a successful weekend on the gravel at Rally Mexico from 9-12 March, as the team claimed its first podium finish of the 2017 WRC season and its 100th stage win overall, including six stage wins in total at this event. As in 2016, Thierry Neuville clinched third place, and the Belgian driver finished the rally in style with a Power Stage win to score five extra points. Hayden Paddon completed the rally in fifth place, while Dani Sordo was forced to settle for eighth after contesting 17 stages.
Tour de Corse

Following Rally Mexico's promising performance, Hyundai Motorsport's hopes were high for the 2017 Tour de Corse, which took place in Corsica, France from 6-9 April. The team didn't disappoint across the event's ten tarmac stages, claiming its first victory of the 2017 WRC season in impressive style with a 1-3 result. Thierry Neuville picked up his third career win for Hyundai Motorsport, winning the rally with a 55-second margin over his nearest challenger. Dani Sordo was pipped to second place by 1.3 seconds, but finished in third place to claim his first podium of the season. Meanwhile, Hayden Paddon took sixth to round off a successful weekend.
Rally Argentina

Rally Argentina saw the Hyundai Motorsport team build on their success in France in spectacular style by becoming the first team to take repeat victories in 2017. Across the weekend of 27-30 April Thierry Neuville was once again the victor over the event's 18 gravel stages, winning a thrilling Power Stage battle to win by just 0.7-seconds, which was one of the closest finishes the WRC has ever seen. Hayden Paddon again took sixth place, while Dani Sordo came eighth overall. Hyundai Motorsport strengthened its Championship position after five rounds.
Rally de Portugal

The Hyundai Motorsport team had more reasons to cheer at the 2017 Rally de Portugal between 18-21 May over 19 stages of gravel. Drivers Thierry Neuville and Dani Sordo both claimed spots on the podium, finishing in second and third positions respectively. This was the sixth time in the team's history where two crews had made it to the podium. Neuville also took second place in the Power Stage, which concluded with the legendary Fafe jump, scoring a total of 22 points.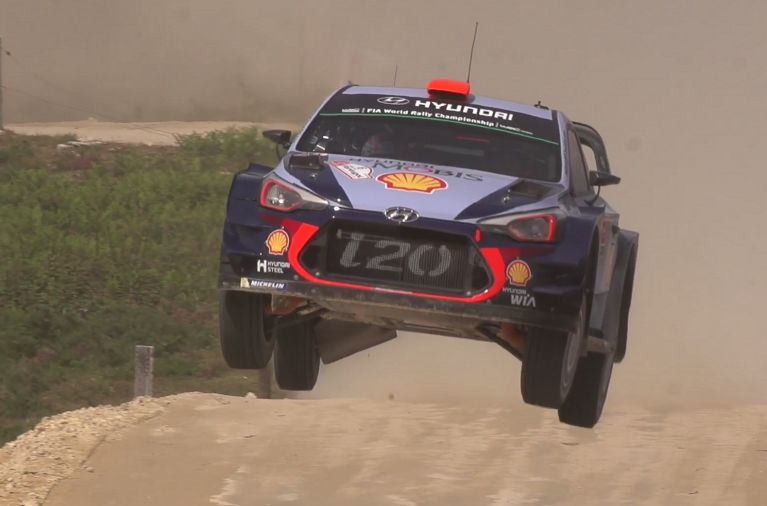 Rally Italia Sardegna

Hyundai Motorsport took to the gravel of Italy for Rally Italia Sardegna from 8-11 June. Thierry Neville landed on the podium for the fifth consecutive race by finishing in third place. He also picked up points with a fourth place finish in the all-important Power Stage. Dani Sordo finished in 12th place overall, but he finished second in the Power Stage. Unfortunately, Hayden Paddon twice crashed out of the event, but managed to score a stage win on the final day of action.
Rally Poland

Rally Poland was the setting for the eighth round of the 2017 WRC season, taking place from 29 June to the 2 July. Over 22 gravel stages, the Hyundai Motorsport team came away from the event with their best-ever result. Thierry Neuville performed impressively to secure his third victory of the season, while team-mate Hayden Paddon came second, registering his first podium of the year so far. Dani Sordo finished under 30 seconds from the podium to ensure the three Hyundai i20 coupe WRCs finished within the top-four. The team won 12 out of the 22 contested stages, and this represented the greatest number of stage wins in a single event for Hyundai Motorsport.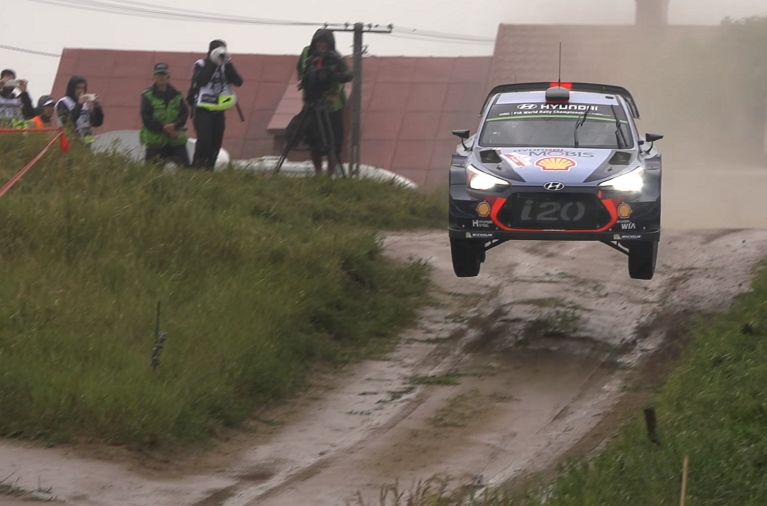 Rally Finland

Hyundai Motorsport endured a weekend of mixed fortunes on the gravel at Rally Finland as none of the team's three crews managed to make it on to the podium. However, by finishing in sixth place and picking up eight points, as well as three extra Power Stage points, Thierry Neuville took the lead of the Drivers' Championship after nine rounds of the 2017 WRC season. Meanwhile, Spaniard Dani Sordo came in ninth place, while Hayden Paddon endured a frustrating event and was forced to retire, but he could take comfort in the fact he achieved a handful of top-six stage times under Rally 2 conditions on Sunday morning.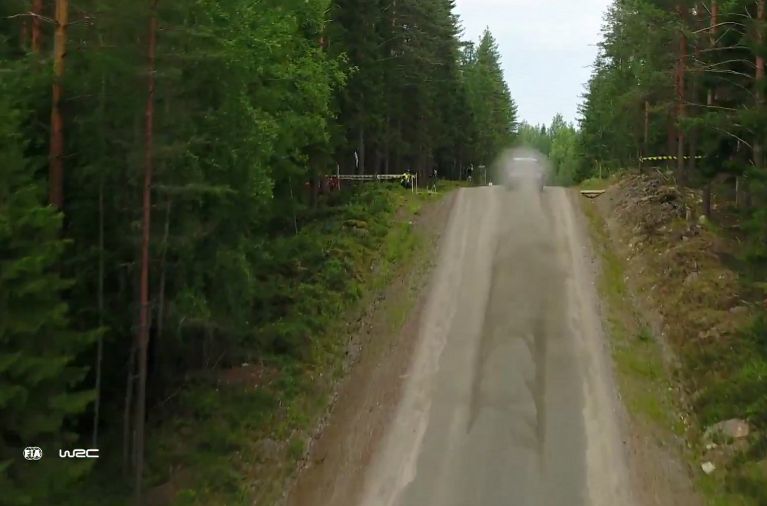 Thierry Neuville currently leads the 2017 FIA World Rally Championship with 160 points. Dani Sordo is in fifth place on 84 points, while Haydon Paddon is eighth in the standings, with 51 points. With four events left in this season's calendar, the team have it all to play for. The next one, Rallye Deutschland, features 21 tarmac stages, and takes place from 18-20 August. After last year's successful result at this event, where Dani Sordo and Thierry Neuville scored a 2-3 finish, Hyundai Motorsport will be aiming for victory on home turf.