Hyundai Motor has stated its belief in the need to enable creative experiences across the globe and is associated with a range of art institutions in cities including London, Los Angeles and Seoul. These are five of Hyundai's most popular exhibitions.

Tate Modern

Hyundai announced an 11-year partnership with the UK-based art institution Tate in 2014 that will run until 2025. The Hyundai Commission, a series of annual installations by contemporary artists in the iconic Turbine Hall at Tate Modern, is an important part of the collaboration.
The inaugural Hyundai Commission was unveiled in October 2015. Created by the Mexican conceptual artist Abraham Cruzvillegas, "Empty Lot" provoked questions about the city and nature, as well as wider ideas of chance, change and hope. The exhibit consisted of two stepped triangular platforms that extended across the Turbine Hall, and visitors were invited to wander through the supporting scaffolding and explore underneath the platforms, and also view the work from above on a bridge.
As well as being a renowned manufacturer of cars, Hyundai Motor has established partnerships with museums around the world, having committed itself to help make art accessible to everyone.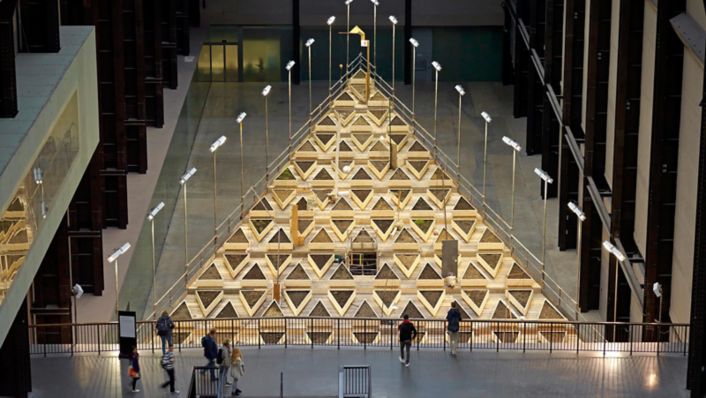 In March 2017,
it was announced
that the internationally-renowned Danish artist collective SUPERFLEX had been selected to undertake the third exhibition of the Hyundai Commission series. The Copenhagen-based group was founded in 1993, and offers engaging and often humorous views on global societies and cultures. They will take over the Turbine Hall from 3 October 2017 until 2 April 2018.
MMCA
Hyundai also has a 10-year partnership with MMCA (National Museum of Modern and Contemporary Art) in Seoul, which helps provide a strong promotional platform for Korean artists by commissioning large-scale new works by distinctive artists. In 2016, conceptual artist KimSooja received a commission for the MMCA Hyundai Motor Series.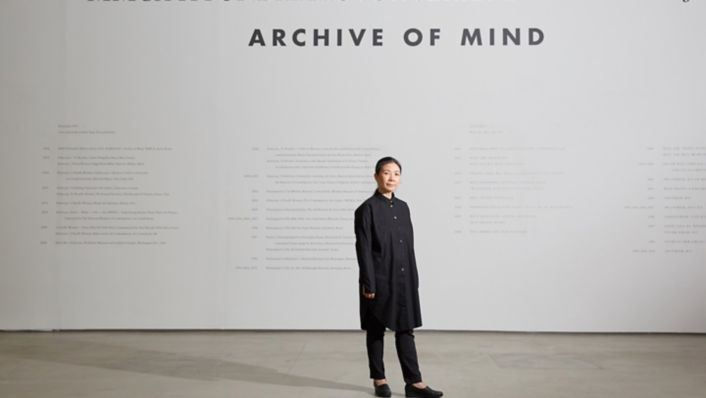 Kim SooJa's large-scale "Archive of Mind" installation encompassed nine creative works including sculptures and pictures that examined her enduring interest in the meaning of oneself, others and the relationship between them. Exhibition goers were invited to think about the issue of healing and regeneration while contemplating the conflicting concepts of tradition and modernity, as well as distinctiveness and universality.

LACMA

In recent years, Hyundai has also initiated a ten-year partnership with LACMA (the Los Angeles County Museum of Art) called The Hyundai Project. Its aim is to explore two significant fields – Art + Technology and Korean Art Scholarship – through a series of provocative exhibitions, acquisitions, and publications.
The first exhibit was a 230 square metre installation by London-based artist collective Random International called "The Rain Room". This consisted of a continuous downpour of water falling like rain from an enormous 1,500-litre tank. Sensors detected people as they walked through the space, allowing them to stay dry despite the "raindrops".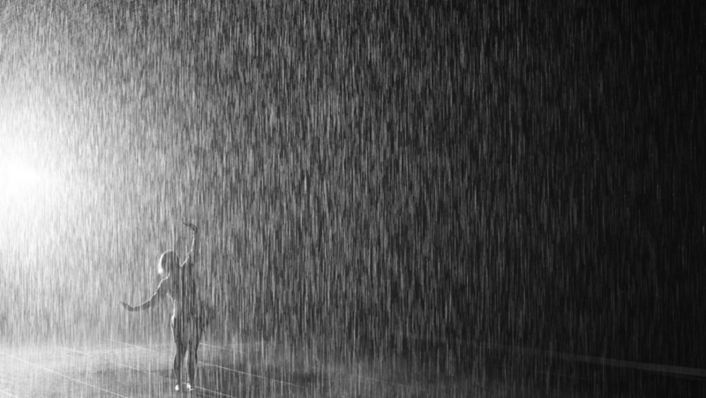 Los Angeles-based artist Diana Thater came to prominence by addressing key issues in film, the natural sciences and contemporary culture through inventive integration of moving images into three-dimensional spaces that viewers can explore. In November 2015, she was commissioned to showcase 25 years of her work with the "Diana Thater: The Sympathetic Imagination" exhibition. Running from November 2015 until February 2016, 22 of her film, video and physical installations were brought together in one location for the first time.

Hyundai Motorstudio Seoul

Hyundai Motorstudio Seoul is the company's brand showroom, and was established with the aim of creating a new type of brand experience for Hyundai customers. It features curated retail and cultural experiences along with exhibits that showcase the company's future brand direction.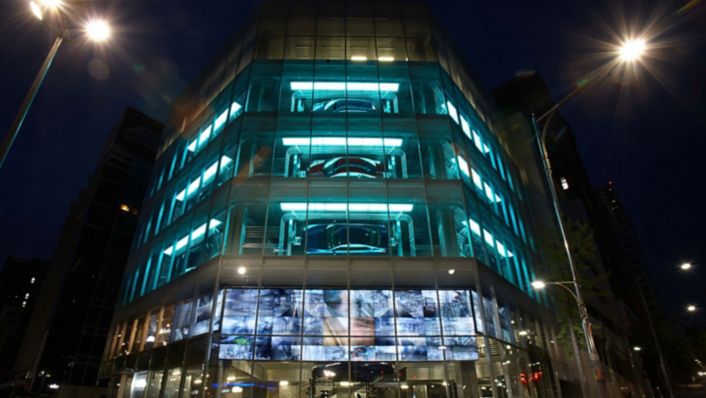 In June 2015, Hyundai Motorstudio Seoul unveiled an art installation called "Ensemble" by the South Korean artist group Everyware. The exhibit was described as "bringing alive the beauty of machinery" and featured a display with many components of Hyundai Motor's Genesis Coupe, with the car displayed as if time had stopped at the point of an explosion.

Van Gogh Museum

Hyundai signed a three-year partnership with the Van Gogh Museum in Amsterdam, Netherlands in 2016. The Van Gogh Museum houses the largest collection of works by Vincent Van Gogh in the world. In June 2016, Hyundai provided three models of the IONIQ, including an IONIQ Electric wrapped in Van Gogh's iconic work "Sunflowers", and later donated an IONIQ Hybrid covered in Van Gogh's "Almond Blossom" in December that year.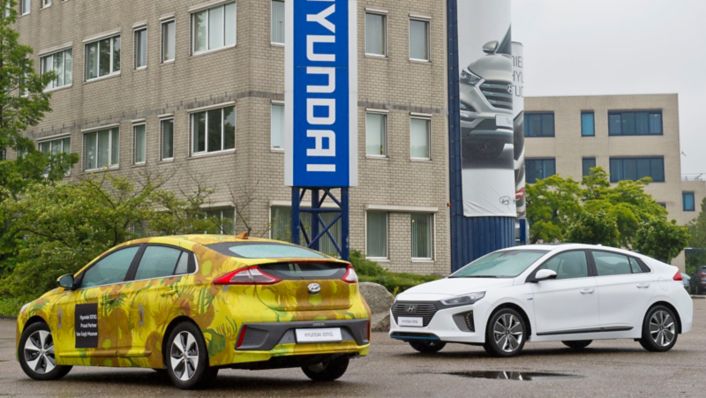 As part of the agreement, Hyundai pledged to support the translation of the museum's multimedia tour, map and website into Korean, fuelled by the growing number of Korean visitors to the city. The initial successes of that collaboration were evident, as the number of Korean visitors rose from 8,000 in 2014 to 30,000 by 2016.