Modern safety tests don't just test a car's ability to withstand the impact of a heavy crash. These days independent vehicle assessment organisations scrutinise a wide range of a car's credentials such as pre-safety aspects, the quality of warning signals and assist systems, as well as how to find the ISOfix.

Last year the All-New Hyundai Tucson was awarded the maximum Euro NCAP five-star safety rating, achieving high scores in all areas of assessment, and the result underlined Hyundai Motor's approach to democratising technology and safety features across its vehicle range. Here is an overview of the types of tests modern cars are subject to in order to achieve that all-important top safety rating.
​Car safety organisations run tests to determine a vehicle's safety credentials. Each is designed to reflect real-world accidents as much as possible. But what goes into a modern car safety test?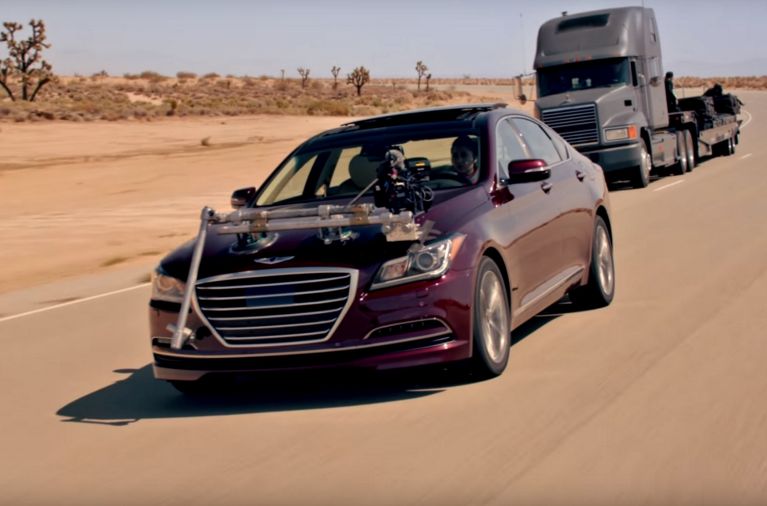 How are cars tested?

Euro NCAP runs several tests to determine a car's safety rating. This system is constantly evolving: a car awarded a five-star rating five years ago may only achieve a two-star rating today. As car safety technology has become more sophisticated with features such as automatic braking and speed assistance, the range of testing has expanded to reflect this.

One method used by Euro NCAP to measure car safety is the use of crash-test dummies. These highly advanced human-sized dummies carry sensors that record what is likely to happen to a real person if they experienced the same impact.
What is Euro NCAP?

Euro NCAP (The European New Car Assessment Programme) is the organisation that tests road cars for safety. It buys cars anonymously and conducts independent tests on them to produce car safety ratings. Euro NCAP is only interested in how safe a car is if it's involved in a collision, and therefore doesn't assess speed or fuel efficiency.

Although the New Car Assessment Program (NCAP) was introduced in 1979 in the USA, it wasn't until the early 1990s that a similar initiative made its way to Europe, with the creation of the European Experimental Vehicles Committee (EEVC). The EEVC was a body supported by governments and research organisations across Europe, and put forward proposals for whole vehicle crash test procedures. The Department for Transport proposed the idea of a UK NCAP based on this, and in 1997 the Europe-wide Euro NCAP was formed.

Although not every car is tested, almost 20 years on a five-star result – awarded to the safest cars – is considered almost mandatory for mass-market cars sold in Europe.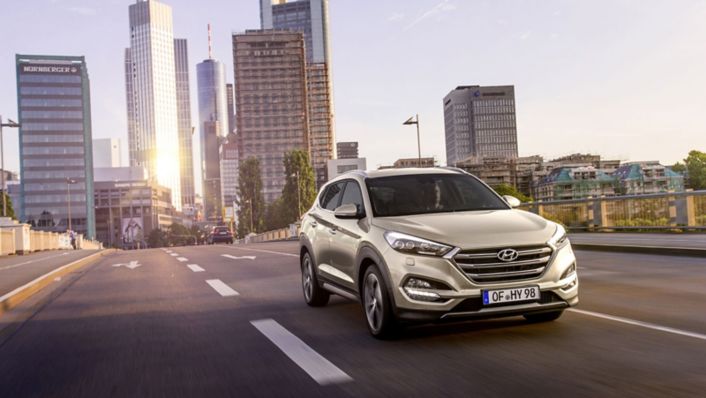 Impact tests

This assesses a car's resilience to impact head-on as it crashes into a barrier at 40mph. This tests airbags, seatbelts and a car's general structural strength.

Car-to-car side impact is tests how a car would protect its driver and passengers if struck by another vehicle from the side. A large, heavy robot crashes into the side of the car and any "injuries" to the dummies are recorded by the examiners.

The pole side impact test is similar to the car-to-car side test, this is similar to what happens if you lose control of the car and it skids sideways into a tree or lamp post. The difference here is that the car moves rather than the object.



Electronic stability control

Euro NCAP tests this technology, which is a feature of many modern cars and helps prevent skidding, making it one of the most important developments in car safety. Electronic stability control (ESC) is highly effective in helping the driver maintain control of the car, helping to avoid or reduce the severity of crashes. ESC improves the vehicle's stability by detecting and reducing the loss of traction.



Speed assistance systems and seatbelt reminders

Euro NCAP awards higher scores for cars that embrace new safety technology like speed assistance (which reminds you what the speed limit is on a particular stretch of road) and seatbelt reminders (which beep until all car occupants have strapped their seatbelts on).



Pedestrian protection

This test simulates collisions with adult and child pedestrians and assesses how well the vehicle's design protects them.



Child protection systems

Euro NCAP assesses how well a car can accommodate child safety seats in its back seat. For this test, the crash-test dummies resemble young children aged between 18-months to three-years-old.



Whiplash

Sudden crashes can cause neck injuries like whiplash, however the chances of these can be reduced with good car design. This test considers interior features like a car's head restraints.
Consumption Data*
Gasoline Engines

1.6 GDi (132 PS): Fuel consumption combined: 6.3 l/100 km; urban: 7.9 l/100 km; extra-urban: 5.4 l/100 km; CO2 emissions combined: 147 g/km 
1.6 GDi (177 PS): Fuel consumption combined: 7.6 - 7.1 l/100 km; urban: 10.0 - 9.0 l/100 km; extra-urban: 6.5 - 5.8 l/100 km; CO2 emissions combined: 177 - 165 g/km

Diesel Engines

1.7 CRDi (116 PS): Fuel consumption combined: 4.6 l/100 km; urban: 5.4 l/100 km; extra-urban: 4.1 l/100 km; CO2 emissions combined: 119 g/km
1.7 CRDi (141 PS): Fuel consumption combined: 4.9 l/100 km; urban: 5.4 l/100 km; extra-urban: 4.7 l/100 km; CO2 emissions combined: 129 g/km 
2.0 CRDi (136 PS): Fuel consumption combined: 6.0 - 4.8 l/100 km; urban: 7.0 - 5.6 l/100 km; extra-urban: 5.3 - 4.4 l/100 km; CO2 emissions combined: 156 - 127 g/km 
2.0 CRDi (185 PS): Fuel consumption combined: 6.5 - 5.9 l/100 km; urban: 8.0 - 7.1 l/100 km; extra-urban: 5.6 - 5.2 l/100 km; CO2 emissions combined: 170 - 154 g/km
*Depending on trim and tire specifications.