Having made its debut at the 2017 Frankfurt Motor Show, the All-New Kona will arrive in Hyundai Motor showrooms in November. With a bold and progressive design, premium features, accessible connectivity and latest safety technologies, Kona is a true SUV that reflects the lifestyle of today's modern customers.
If you didn't get the chance to see it in Frankfurt, fear not: Raf Van Nuffel, Head of Product Marketing and Pricing at Hyundai Motor Europe, has put together a detailed walk-around video review to let customers know what they can expect from the newest member of Hyundai's SUV family.
The All-New Kona was one of the stars of the Frankfurt Motor Show. Hyundai Motor Europe's Raf Van Nuffel provides an exclusive look at the newest member of its SUV family.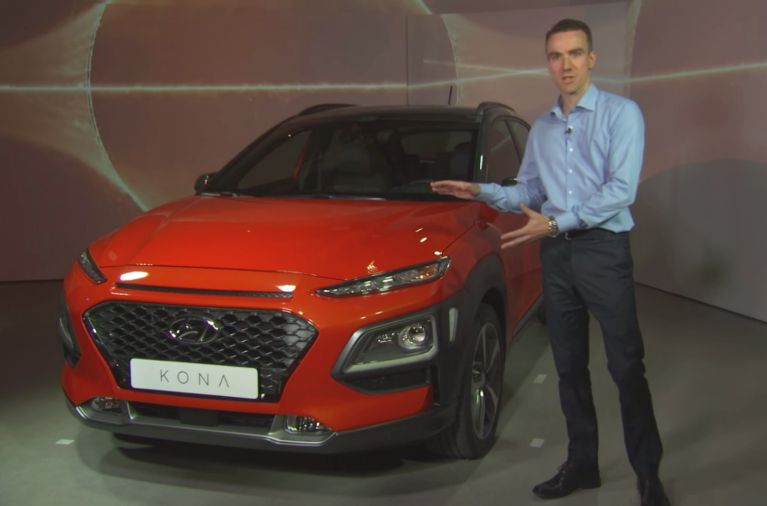 A bold new look

The All-New Kona immediately stands out in the SUV segment thanks to its bold and progressive design. It features Hyundai's trademark cascading grille, but what is also unique is its twin-design headlamps, with LED daytime running lights on top and the main full-LED headlamps.
The Kona offers a combination of very smooth and sensuous surfaces on one hand, and a more rugged look from the wrapping around the headlamps and the wheel arches on the other. It is relatively low in height yet wide, and together with its short wheel overhangs this gives it a strong stance on the road, while its long wheelbase maximises interior practicality.
The strongest point is the front of the car, which is the character of the new Kona.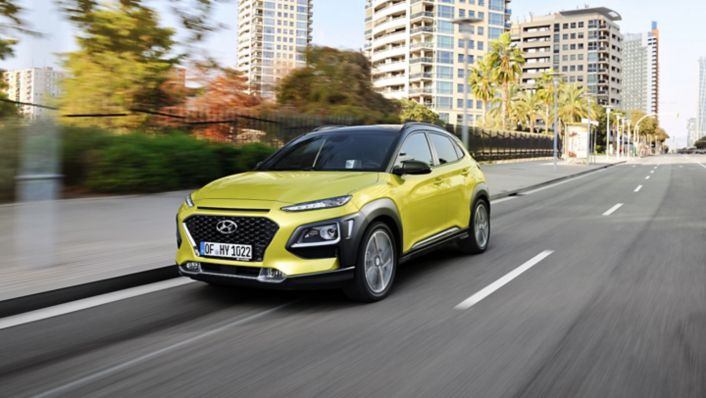 The choice of power

Hyundai's Kona offers a choice of different power trains. First is the 175bhp 1.6 Turbo GDI, which is mated to a four-wheel drive with the Hyundai seven-speed dual clutch transmission. Customers can also opt for more economy with the one-litre, three-cylinder turbo GDI engine, which develops 120hp.
Early next year the range will be completed with the addition of a brand new 1.6-litre diesel engine, available with 115hp, two-wheel drive manual transmission, or a seven-speed dual clutch transmission with two or four-wheel drive.
Because Hyundai has a heritage of SUV cars in Europe, we thought it was important to offer four-wheel drive availability for the smallest member of our SUV family.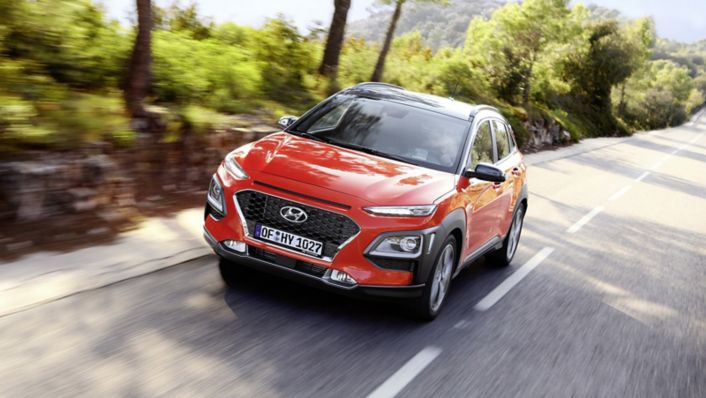 Personalisation and a futuristic display

Customers can give their Kona a personal touch, thanks to the choice of 16, 17 or 18-inch alloy wheels, 10 very vibrant exterior colours and a two-tone roof, which is available in Dark Knight (dark grey) or Phantom Black.
Interior customisation is also available with one of three optional colour packs (lime, red or orange), which offer colour accents around the air vents, gear shift lever, seat stitching and the seatbelts themselves.
Also new is the head-up display that projects key information in the driver's eye line. The driver can select which information to display, from a choice of speed, navigation or basic audio information.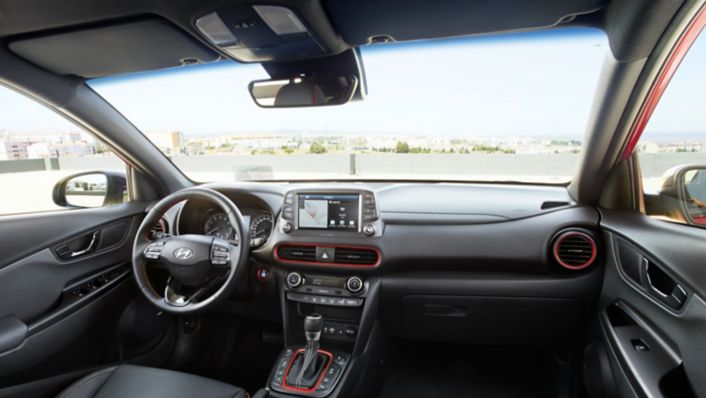 Fully connected

In terms of connectivity, the Kona features a Hyundai first in the shape of Display Audio, which allows passengers to use Apple CarPlay and Android Auto on the seven-inch screen without having the full navigation system built into the vehicle. This comes with standard Bluetooth and USB connectivity.
Customers can upgrade to the full navigation system, which comes with an eight-inch screen and Hyundai's new high-end Krell sound system. This features eight speakers and an amplifier to deliver concert hall sound quality to all passengers.
Krell is an American brand that produces high end sound systems, so we were happy to collaborate with them. Eight 45-watt speakers and a subwoofer in the rear deliver maximum bass output.