What is eSports?

eSports is one of the fastest-growing competitions in the world, and takes place in the virtual realm of multiplayer video games between professional players. Although competitions involving video games have taken place since the 1970s, it is only in recent years that they have experienced a surge in popularity among gamers and spectators alike.
Since around the year 2000, computers have become cheaper and internet speeds have increased, making it much easier for people to get involved with online games. Now, media giants like ESPN and YouTube regularly broadcast eSports tournaments to millions of viewers worldwide from huge arenas full of thousands of avid fans.
eSports can be a lucrative business. In May 2016, it generated €420m in revenue, with a global audience of around 320 million people. Forecasters Newzoo predict that by 2020 eSports will generate more than €1bn globally and almost double its audience. Meanwhile, the winners of eSports competitions compete for thousands of Euros in prize money.
With millions of fans globally, eSports is not simply a hobby of bedroom-dwelling teenagers, but an international industry, and car makers are keen to get involved to reach out to new audiences.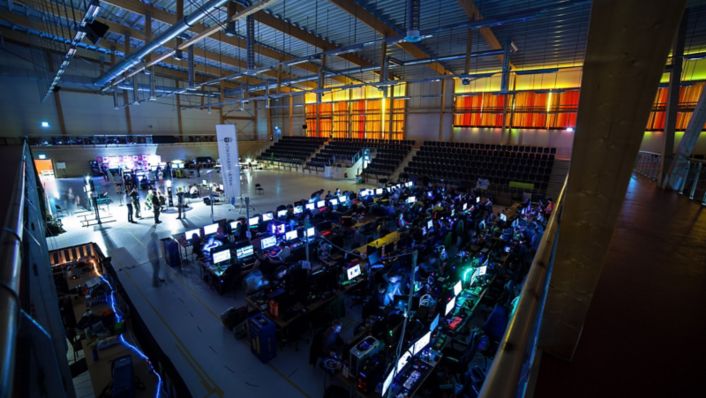 The car industry's approach to eSports
eSports offers attractive sponsorship opportunities for brands, such as sponsoring tournaments and offering prizes like cars to the victors. Virtual racing has developed rapidly over the past few years thanks to the power of the internet by opening up motor racing to a whole new demographic of drivers, who can compete from the comfort of their own living rooms.
eSports helps democratise motorsport, which can be a very expensive pursuit even for people who regularly do go-karting. There is a concern among motor racing teams that they are missing out on the most talented young drivers. In response to this, a Formula One team launched a virtual racing competition in May 2017 to find the "world's fastest gamer", with the winner being offered a one-year contract to work for them and test cars on their simulator.
Hyundai WRC eSports
Formula One isn't the only motor racing outfit capitalising on the growth of eSports. In 2016, Hyundai Motor
announced a partnership with game publisher Bigben Interactive
as the main official partner for season one of the eSports WRC Championship, and that relationship was extended earlier this year for a second season. The eSports Powered by Hyundai tournament is contested on the official WRC game, WRC 6, which is available on PS4, Xbox One and PC.
Last year, German gamer Attax Johnson beat 17 finalists at a live event at Wales Rally GB from 27-30 October 2016 to be crowned the first-ever eSport WRC champion.
The format of this year's tournament mirrors that of the real-life WRC with thirteen events, which correspond with the same rallies as the WRC season. Players that finish in positions 1 to 50 earn points for each round. The winner of each event receives 25 points, while the runner-up gets 18 points and a third-placed finish, for example. At the end of the season, a player's ten best results will determine their overall ranking. Eight of the best drivers worldwide then compete in the grand finals, with the chance to win a Hyundai i20 car.