Hyundai Motor's popular B-segment model the i20 received a major update when it was launched back in June. These ranged from the aesthetic, thanks to its dynamic design, to updated safety features with Hyundai SmartSense.
Earlier this year, Hyundai unveiled the New i20, which embodies the sensuous sportiness which distinguishes the latest family of the brand's cars. The following videos demonstrate its modern features.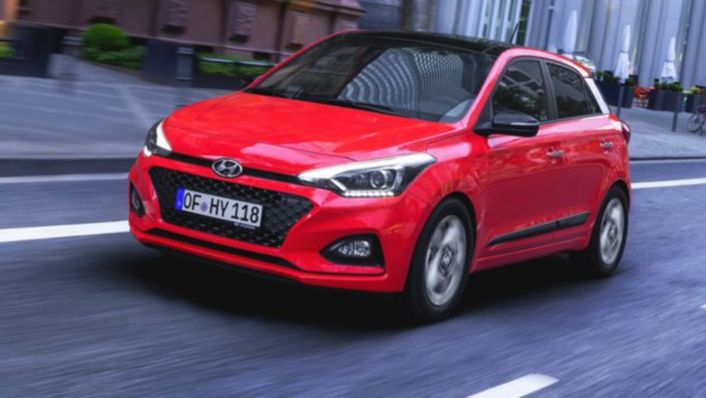 The New i20 is available in three body types: the i20 five-door, the i20 three-door Coupe and the i20 Active crossover, with a choice of three petrol engines. Meanwhile, for the first time in a Hyundai i20, both powertrains can be matched with a seven-speed dual clutch transmission (7DCT) in two drive modes, Normal and Sport. 
It is available in Europe with a unique five-year, fully-transferable, unlimited mileage warranty, further demonstrating its quality and reliability.
Feast your eyes on the following five videos, which showcase the New i20 in all its glory: stylish, spacious and sporty.
Expressive design

Thanks to redesigned boldly sculpted front bumpers and Hyundai's signature Cascading Grille, characterised by its curved natural flowing line, the New i20 has a lively exterior design from every angle. The rear combination lamps create a dynamic look from behind the vehicle.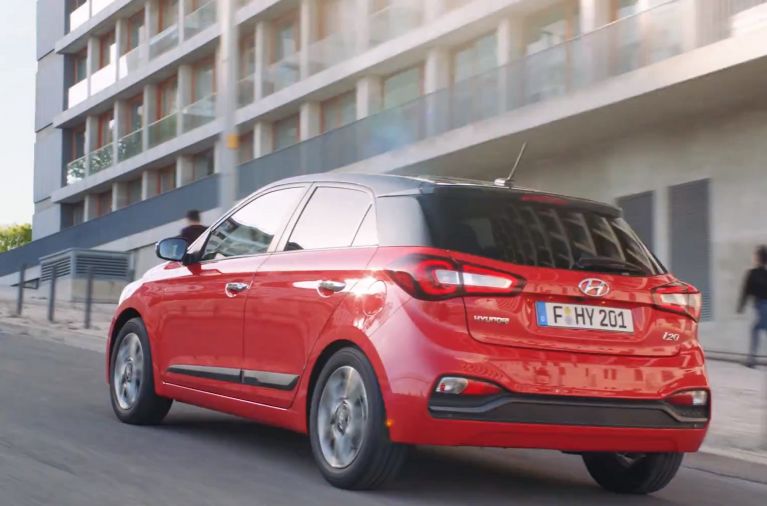 Hyundai customers can also express their identity with the New i20 thanks to the wide range of bold body colours. Ten are available, including three new ones: Tomato Red, Champion Blue and Clean Slate, alongside existing options Passion Red, Aqua Sparkling, Cashmere Brown, Sleek Silver, Stardust, Polar White and Phantom Black. Meanwhile, the vehicle's two-tone roof caters for every kind of style.
Uncompromised space

The New i20's spacious interior is ideal for any driver's active and uncompromising lifestyle. The vehicle offers outstanding roominess for passengers, and the boot's 326-litre (VDA) capacity means there is plenty of scope for storage – making it perfect for longer journeys as well as city driving.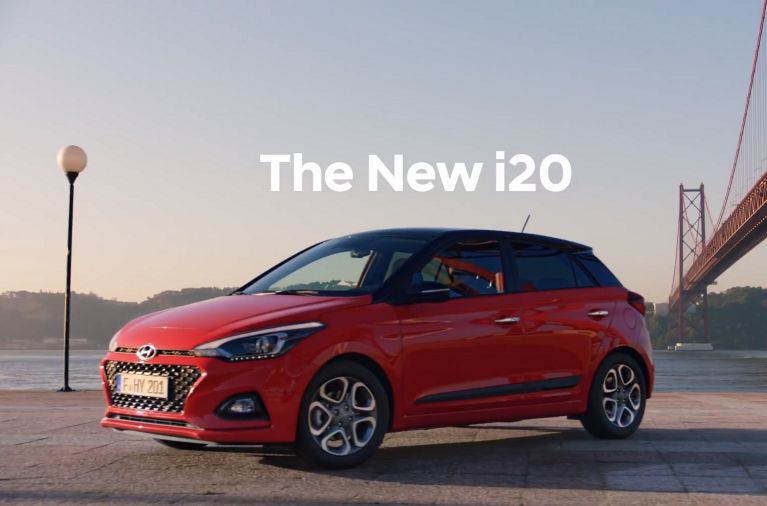 Personalisation is a key component of modern vehicles and gives drivers more opportunity to express themselves. After all, when it comes to purchasing a new car, style is every bit as important as substance. New i20 customers can choose from a wide range of interior colours and styling elements. Fresh colour accents Red Point, Blue Point and Velvet Blue reflect the New i20's youthful character.
Smartphone connectivity

In an increasingly connected world, we are more reliant on our smartphones than ever before. Long gone are the days when the primary function of our phones was to make and receive calls, with apps now every bit as important. The New i20's seven-inch colour touchscreen means drivers can access essential communication, navigation and audio functions while on the move.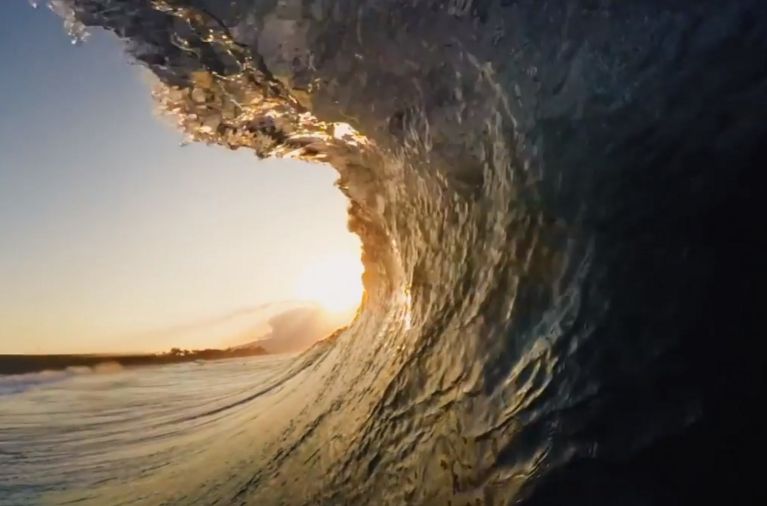 The New i20's Display Audio allows customers to choose between four different audio systems and mirror content from their smartphone to the system's display using Apple CarPlay, Android Auto and through a USB charger.
Video 4: SmartSense safety

From braking to avoid collisions to detecting vehicles in your blind spot, SmartSense systems constantly monitor a car's surrounding environment to protect drivers from potential hazards. Hyundai has now added this cutting-edge system to the New i20, complying with the highest European standards.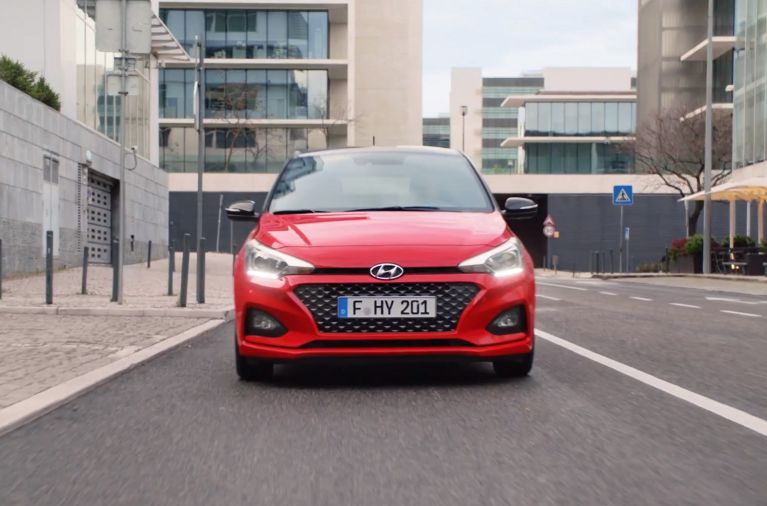 Hyundai SmartSense is a comprehensive driver assistance package that offers significant passive and active safety technology upgrades. One example of this is Forward Collision-Avoidance Assist, which utilises a front camera to alert drivers to emergency situations, braking autonomously if required.
Others include Driver Attention Alert, which monitors driving patterns in order to detect reckless or fatigued driving and prevent potential accidents, and Lane Keeping Assist, which alerts the driver of unsafe movements at over 60 km/h by sensing the car's position.
Panorama Sunroof

The New i20 comes with an optional stylish Panorama Sunroof, ensuring the cabin is kept bright and airy. Its panel's chic design accent complements the exterior's two-tone roof.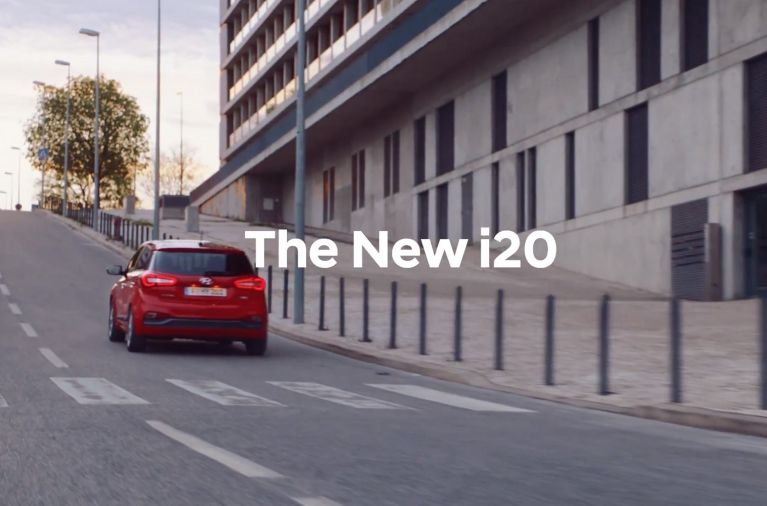 The tilt-and-slide glass roof opens and extends from the front seats to the back and opens with the touch of a button, bringing in light and fresh air. This can make all the difference on long trips and sunnier days.