Hyundai Motorsport endured a difficult third round of the 2021 PURE ETCR season, which took place in Copenhagen this weekend (August 6-8)
The first street circuit of the year featured unpredictable conditions for Jean-Karl Vernay, Augusto Farfus, John Filippi and Tom Chilton to contend with in the Hyundai Veloster N ETCR
Despite topping both Pools after Rounds 1 and 2, a frustrating Sunday saw the team fail to convert the points advantage built up on Saturday.
Hyundai Motorsport endured a difficult third round of the 2021 PURE ETCR season, which took place this weekend in Copenhagen (August 6-8). Despite Jean-Karl Vernay and Augusto Farfus topping their respective Pools on Saturday with their Veloster N ETCR cars, neither was able to successfully convert their points' advantage on Sunday.
Vernay started his Round 1 Battle from the middle slot of the Starting Gate and powered into the lead before the first corner. He followed this with a second victory in Round 2.
His progress started to unravel in Round 3's time trial; as the leader of his Pool, Vernay was first to set a time. Faced with a dirty track, and with conditions in the session improving for those who followed after, Vernay's lap was only good enough to secure fourth on the Super Final grid. From the second row, he launched his car into third place at the start of the race. At a circuit with limited overtaking opportunities, he was unable to progress further.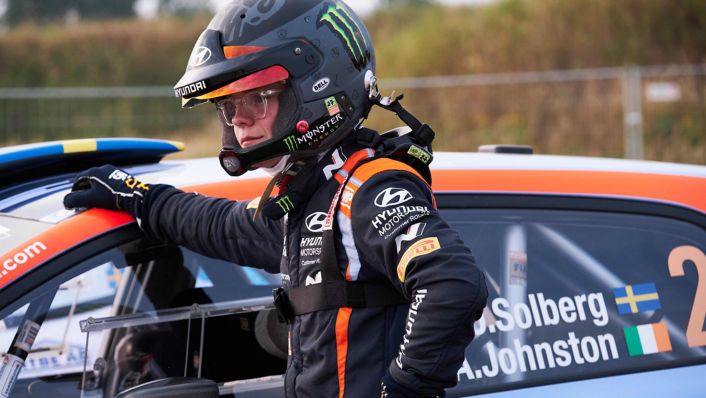 His team-mate and compatriot John Filippi started his first Battle on the outside gate and lost out at the start to his two rivals. After making contact with the barrier in the first lap, the Frenchman elected to play it safe for the remainder of the race. A mistake in Saturday's extra test session to evaluate the wet track saw him make contact with a barrier, after which he struggled to demonstrate his earlier pace. In the closing moments of the Super Final, Filippi pulled ahead the car in front to challenge for fifth place, but had to relinquish the position at the tight chicane.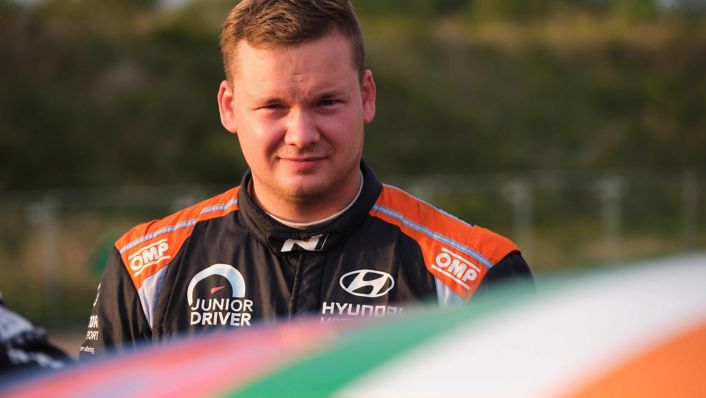 In Pool B, Farfus bettered the damp conditions in his Round 1 Battle to claim his first win of the weekend. Starting from the middle gate in Round 2, the Brazilian went bumper-to-bumper in the head-to-head and once again came out on top. After qualifying on the second row for Pool B's Super Final, Farfus endured a poor start that dropped him down to last place.
Team-mate Tom Chilton struggled in Saturday's Battle Rounds but found form in Sunday's time trial, in which the Brit powered his Hyundai Veloster N ETCR to a front row grid slot for the Super Final. A great start saw him maintain his position in the run down to the first corner before a puncture, reported by tyre supplier Goodyear to have been caused by a sharp edge on the circuit, brought a premature end to his race.
In the championship standings, Vernay remains in second place heading into the final two rounds of the season.
It is frustrating to depart Copenhagen without converting a good Saturday into a better Sunday. The drivers and the whole team now needs to raise the game and show a strong commitment for the remaining two rounds of the season. The Hyundai Veloster N ETCR has demonstrated its winning capabilities, but that momentum has to continue until the last lap of the Super Finals.
Jean-Karl Vernay (#69 Hyundai Veloster N ETCR) 
Claimed the lead of Pool A with two wins in Saturday's Battle Rounds
Frenchman retains second place in drivers' championship competition
Saturday started well, as I won both Battle Rounds for the first time. We all had high expectations for Sunday, but unfortunately the day started badly. Some issues at the start messed up our day, and I lost the advantage. When you begin the final Round in fourth, it is impossible to do anything special. At least we were able to finish the race in third and as Mattias Ekström didn't win, we only lost a few points in the battle for the lead of the championship.
Augusto Farfus (#8 Hyundai Veloster N ETCR) 
Double victory in Rounds 1 and 2 saw Brazilian top Pool B
Difficult Sunday failed to convert Saturday's points advantage
Copenhagen has been a very frustrating weekend for me. We came here with good hopes and after Saturday, the aim was for a strong Sunday. We didn't execute it; my time trial lap was far from good, and I could not achieve what I expected. After a bad start in my Super Final, I was a sitting duck waiting for some action to happen in front that I could capitalise on, but it didn't. It's part of the game, it isn't what we want and it isn't what we deserve after everything we've worked for, but that's motorsport sometimes. We turn the page and focus on Hungary.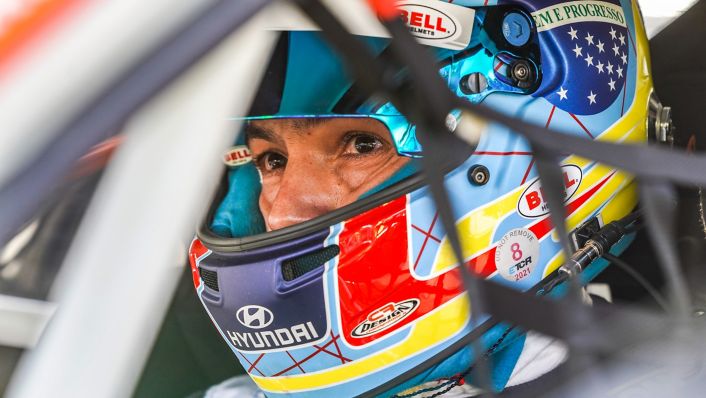 John Filippi (#27 Hyundai Veloster N ETCR) 
French driver showed promising speed in Friday's Free Practice sessions
Mistake on Saturday affected confidence on final day in Copenhagen
I started the weekend with good pace in the Free Practice sessions and my first Battle. I tried to push to the limit, and even when I touched the wall slightly I was still able to do a good lap time. In our extra practice session on Saturday to assess the conditions, I made a huge mistake on the damp track. That cost me a lot of my confidence and I struggled to find the same pace from Free Practice, which affected my results on Sunday. When you start behind, it is impossible to overtake on this track. I need to push at the Hungaroring to show what I can do.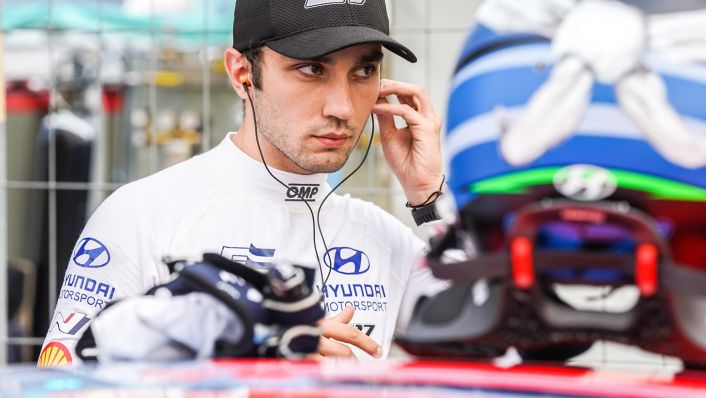 Tom Chilton (#3 Hyundai Veloster N ETCR) 
Set the second fastest lap in Round 3 to claim front row start for Super Final
Slow puncture while running in second forces retirement
We had lots of mixed conditions with the weather which kept us on our toes, and I think I drove well this weekend. Unfortunately, the Round where you score the most amount of points is the final race. The first two Rounds are determined by The Draw which decides our starting positions, and I haven't had the best luck with mine. I think I made my own luck in the time trial to start in second place for the Super Final. I got the perfect start before my rear-right puncture, caused by something sharp on the track, which ended my race. It's important to say this track isn't FIA homologated, and hopefully when PURE ETCR returns next year it won't happen again.
King Driver Classification - Copenhagen
P. Eng 71
L. Filippi 66
M. Ekström 64
J. Vernay 62
J. Gené 58
M. Azcona 57
O. Webb 48
A. Farfus 47
R. Baptista 43
D. Nagy 36
J. Filippi 25
T. Chilton 10
2021 PURE ETCR Manufacturers' Standings

After round 3
Zengo Motorsport X Cupra 396
Romeo Ferraris - M1RA 350
Hyundai Motorsport N 342
2021 PURE ETCR Drivers' Standings

After round 3
M. Ekström 210 
J. Vernay 186
J. Gené 167
M. Azcona 161
R. Baptista 149
L. Filippi 144
A. Farfus 140
O. Webb 135
D. Nagy 104
J. Filippi 103
P. Eng 71
T. Chilton 63
S. Coletti 22