Hyundai Motor undertakes longest fuel cell trip through Europe
New speed record on European public roads for fuel cell vehicle
Road trip only used existing hydrogen refuelling stations
The future of sustainable mobility took another leap forward with Hyundai Motor's epic drive from Bergen to Bolzano.
From northern to southern Europe, the road trip ran through five countries in five days, setting new records along the way, all powered by a hydrogen fuel cell.
In doing so, Hyundai's ix35 Fuel Cell has set a new speed record of 170 km/h on public roads in Europe. Once the convoy arrived in Germany, where traffic flows are often faster than in other regions, the ix35 Fuel Cell was more than capable of keeping up in high-speed traffic, even over long distances.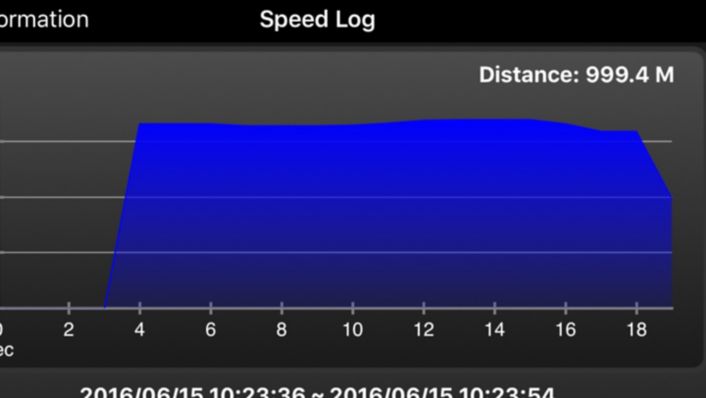 World's first mass-produced fuel cell car


Hyundai Motor continues to be at the cutting edge of this sustainable fuel technology. The ix35 Fuel Cell is the world's first mass-produced and commercially available vehicle of this kind and the most visible. Moreover there are 300 Hyundai ix35 Fuel Cell vehicles on European roads in 12 countries. That is more than the fuel cell cars from every other manufacturer combined.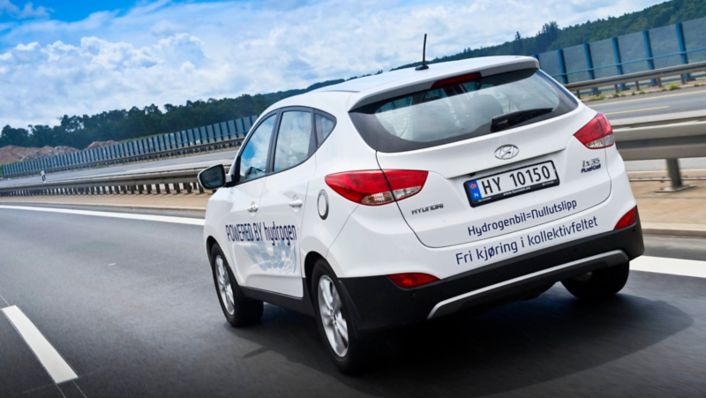 Beginning in Bergen, Norway, Hyundai Motor undertook the longest road trip with fuel cell vehicles across Europe, covering 2,500km with the ix35 Fuel Cell. And what's more they used only the existing fuel cell station infrastructure to power their way to Bolzano in Italy.
The cars travelled through Denmark, Germany, and Austria, before reaching the final destination of Bolzano, the capital of the province of South Tyrol, and the location of Italy's first hydrogen fuel station.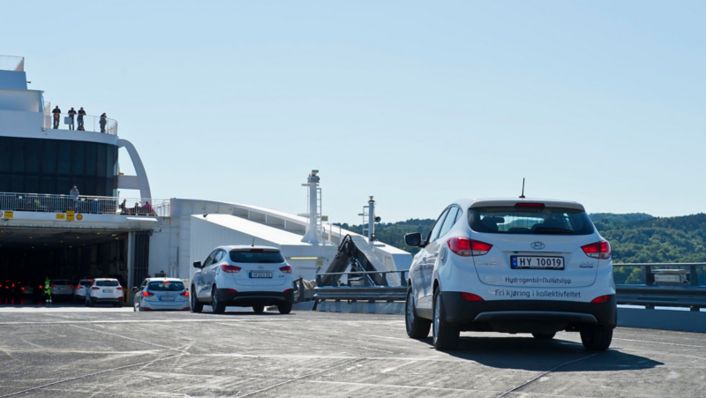 Leading hydrogen fuel cell projects

Along the pan-European route the fuel cell convoy paid a visit to some of the continent's leading hydrogen projects. Hyundai Motor's ix35 Fuel Cell is pioneering sustainable mobility as part of the world's first fuel cell powered zero-emission car sharing service BeeZero, to be launched by Linde in Munich, Germany this summer.
Similarly in 2015, Hyundai Motor delivered five ix35 Fuel Cell vehicles to the Paris-based electric taxi start-up STEP (Société du Taxi Electrique Parisien) to coincide with the opening of the first hydrogen refuelling station in the City of Lights.
As the first mass-produced fuel cell vehicle, around 100 Hyundai fuel cell vehicles have been delivered in Southern California, USA since June 2014 and nearly 50 hydrogen refuelling stations are forecast to be in operation in the state in 2016.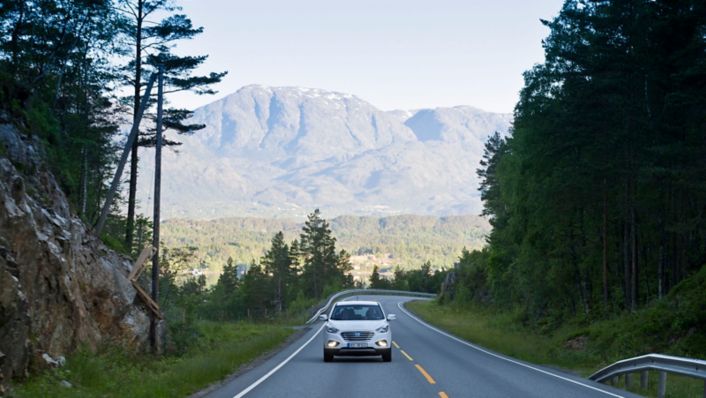 To complete the road trip to Italy, the ix35 relied entirely on Europe's existing hydrogen refuelling stations, the number of which is continuously increasing. In Germany alone, up to 400 hydrogen refuelling stations are planned by 2023.
The range on a single tank of hydrogen is almost 600km, favourably comparing with a conventionally-powered car but differentiated in that only water vapour is emitted from the exhaust.
The ix35 Fuel Cell is a key part of Hyundai Motor Group's vision to become a leading environmentally-friendly car maker by 2020. The ix35 Fuel Cell is already the fourth generation of FCEV, following the Santa Fe FCEV in 2000, the Tucson FCEV in 2004 and the ix35 FCEV in 2012.
And with other models like the Hyundai IONIQ, offering a choice of alternative powertrains - hybrid, electric, and plug-in - the manufacturer is well placed to continue its leading role in sustainable mobility.
Hyundai Motor continues to innovate in the field of sustainable mobility, through technological breakthroughs such as IONIQ and awareness-raising initiatives. Our latest driving activity demonstrates the real-world practicality and convenience of hydrogen-powered cars, which we believe are key to meeting future mobility demand.