At the heart of H2U are influential, creative and technology-focused frontrunners who both entertain and educate their international audiences about the far-reaching benefits of hydrogen, the sustainable solution to fossil fuel.
In their new H2U advocacy program, Hyundai furthers its commitment to progress for humanity by promoting the clean energy promised by hydrogen and fuel cell technology.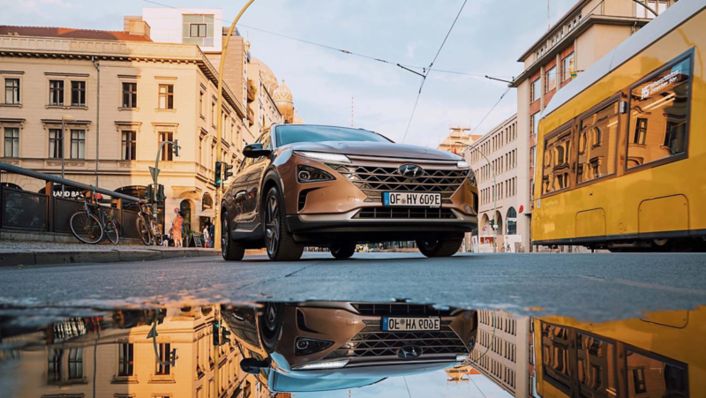 Among these trendsetters is photographer Konrad Langer (aka @konaction). Konrad's work primarily focuses on his hometown of Berlin. But as an avid traveler with an Instagram following of over 185K, work takes him almost everywhere and requires him to pay close attention to his ever-changing environment and how he gets from A to B. Not only travelling but also the way people live especially in cities has come to his close attention. This makes him a credible voice regarding the way cities can benefit from fuel cell technology worldwide. Berlin, however, is the ideal place for Konrad to capture the human experience of living in an urban environment that is changing at a rapid pace – infrastructurally, architecturally and culturally. As someone with a keen eye for detail, Konrad sees these changes every day. He worries that without a sustainable energy source, our planet will not be able to keep up with our cities.
After the fall of the Berlin Wall, the city was full of abandoned buildings and empty places that have since been turned into parks and other useful community spaces. If we can rebuild the way we use the space in our city, then we can rebuild the way energy is used within it. New buildings are rising every day and we need to power them sustainably – starting now.
As he takes his audience on a tour of Berlin in the Hyundai NEXO – the only hydrogen fueled and fuel cell-powered, zero-emission SUV on the market – Konrad hunts for unique perspectives on the futuristic and forward-looking side of Berlin. He captures contemporary dancers and performers against the urban backdrop, using modern architecture as a stage for connecting the city's progressive landscape to its progressive culture. He then travels to one of Berlin's most unique living spaces: a modern tree-house in the heart of the city. While shooting, Konrad contemplates how fuel cell technology might allow us to live anywhere, even the most unusual places, while being energy independent.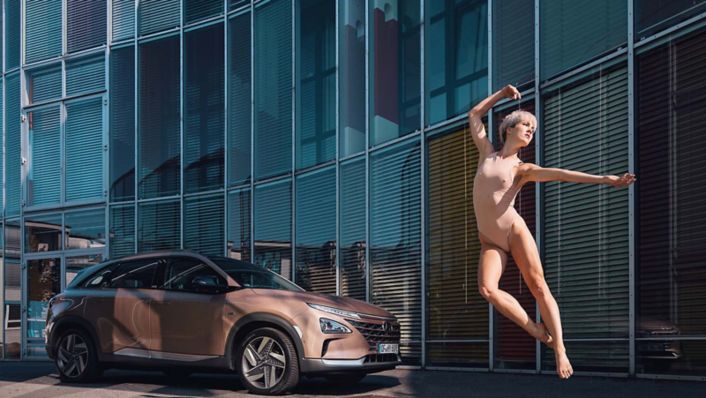 Even in his personal work, Konrad has a particular eye for finding unique perspectives and reflections in water. So the fact that hydrogen fueled and fuel cell powered cars only exhaust pure water is something he finds truly inspiring. With a little bit of will and the help of water, Konrad envisions a new and exciting way to move, work, create and live within a Hydrogen Society.
Follow the H2U program to learn more about Konrad Langer, other H2U leaders and the ways hydrogen can power technology and empower people.