Hyundai Motor achieved its best first half-year in Europe with 291,052 registrations in 2018
7.5% increase compared with previous best first half-year (2017)
Youngest model range in the industry: 90% of models less than two years old
In 2018, Hyundai Motor has achieved its strongest ever half-year result in Europe, with a 7.5% sales increase compared with the same period in 2017.
The company's performance has resulted in a new record of 291,052 registrations during the period of January to June according to new data published by the European Automobile Manufacturers' Association (ACEA). Hyundai's sales surpass average growth on the European market (+2.8%) in the first six months of this year.
Customer demand for Hyundai cars has increased in key European markets as the company has renewed and expanded its model range. Sales in France (+26%), Spain (+23%) and Germany (+8%) have been particularly strong in the first six months of 2018 compared with the first half-year 2017 and contributed to Hyundai's overall performance in Europe. Hyundai Tucson remains the best-selling Hyundai model in Europe, followed by the i20, i10 and i30.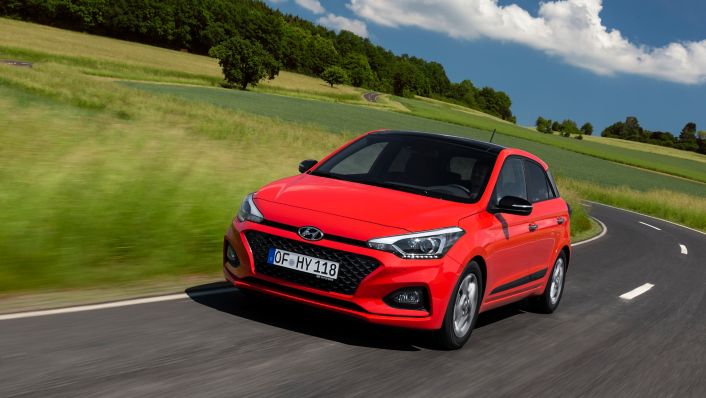 Thanks to our attractive and young model range, we have achieved another great result in the first half of 2018. We are continuing our success story in Europe. Our Europe-focused Hyundai vehicles are attracting new customers to the Hyundai brand. New models, such as the All-New Kona Electric and the All-New NEXO, underline Hyundai's innovative spirit and potential for further success in line with changing trends. Newly-launched models like the New Tucson and New i20 will continue the positive sales trend in the second half-year.
With the current model launches, including the All-New Kona Electric, the New Generation Santa Fe and the All-New Hyundai NEXO, Hyundai now offers the youngest line-up in the industry. 90% of its models are less than two years old. These new introductions will help to maintain the brand's positive momentum – offering innovative, cutting-edge technology solutions, aligned with customer demands.