1. Hyundai Genesis

The Genesis is a muscle powerhouse, translating pure force into lightning-quick speed with a 0-100 km/h time of 5.4 seconds and a top speed of 240 km/h. This luxury rear-wheel drive runs on a 5.0-litre Tau V8 GDi engine, which features an optimised runner intake length, multi-injection mapping. This powertrain is mated to an eight-speed automatic transmission developed by Hyundai Motor, which offers better acceleration through an enhanced shift logic and speed in the sport mode. The Genesis also boasts more than 400 horsepower to deliver heart-pounding performance.
The world's fastest man is due to be crowned in the 100 metre final in Rio this weekend, so we decided to put the fastest Hyundai models to the test. These cars are winners that you can actually buy.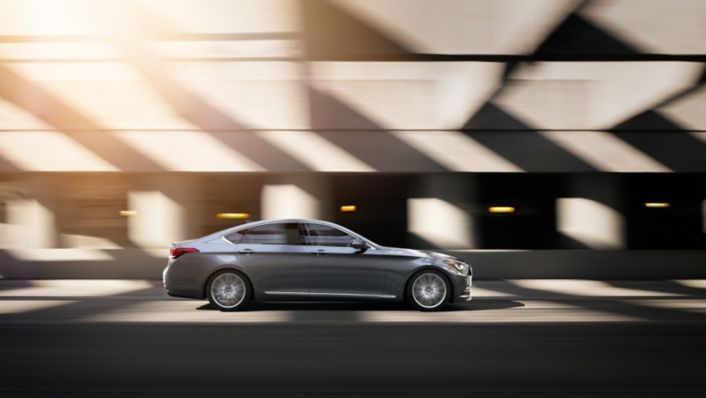 2. Hyundai i20 R5

A rugged all-weather vehicle, the i20 R5 is quick across various types of road. This new rally car hasn't been officially tested for a 0-100 km/h time or a top speed yet. However, its 285 horsepower and 310 lb-ft of torque should ensure it is streets ahead of its stablemates whatever the surface or distance.
The i20 R5's ability in the air would impress Long Jumpers, too. Last year driver Thierry Neuville set a new record for the longest jump at Colin's Crest in Sweden with an effort of 44 metres.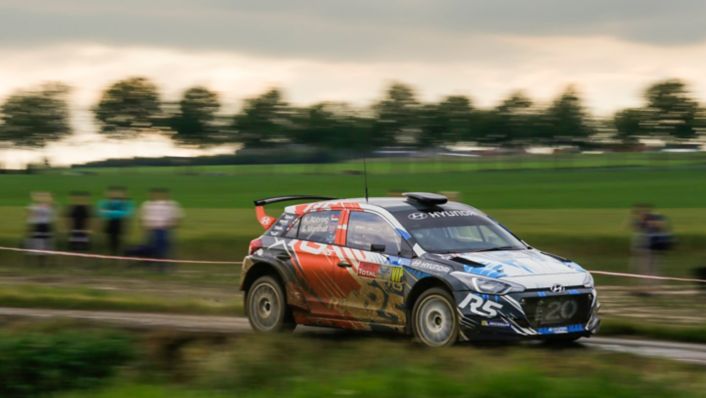 3. Hyundai Genesis Coupe

The sporty Genesis Coupe hits 0-100 km/h in 6.8 seconds, and actually outpaces the Genesis over longer distances with a top speed of 260 km/h. Its naturally aspirated all-aluminium Lambda 3.8-litre V6 engine allows it to generate a substantial 348 horsepower. Like the Genesis, the Coupé also features a highly efficient eight-speed automatic transmission for pounding the roads.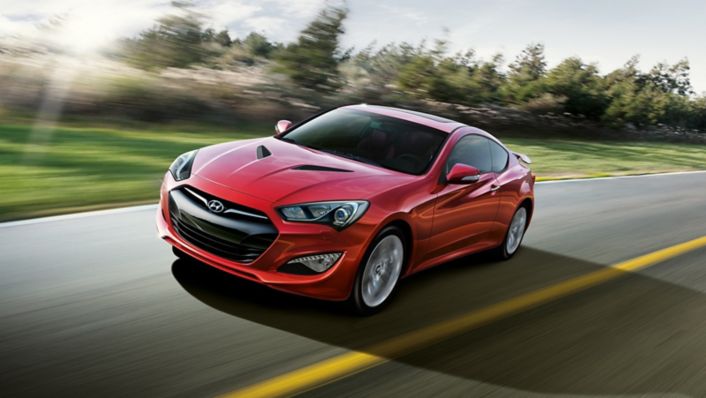 4. Hyundai Elantra Sport

With sound-absorbing material above the rear wheel wells and thicker glass for the front windows, the serene Elantra Sport is the calm and composed sprinter, focused only on getting to the finish line. compact four-wheel drive sedan capable of doing 0-100 km/h in 7.7 seconds and hitting a top speed of 210 km/h. This model features a 1.6-litre Turbo GDi four-cylinder engine that generates more than 200 horsepower and 190 lb-ft of torque, and utilises a six-speed manual transmission or seven-speed dual clutch transmission with paddle shifters, ensuring great performance.
5. Hyundai i30 Turbo

The i30 Turbo hatchback is a sleek athlete available as a three- or five-door, with seven-speed double clutch transmission for enhanced acceleration performance. This model masters the sprint with an impressive 0-100 km/h time of just 8.0 seconds, and it's also effective over the long distances with a top speed of 219 km/h. It runs on a 1.6-litre, four-cylinder Gamma GDi engine with 186 horsepower, which is turbocharged to produce a 28% hike in power and 38% torque gain over the regular 1.6. In order to be road-ready, the i30 turbo was subjected to a gruelling 110 laps of the Nürbergring every week over a four-to-six week period during testing.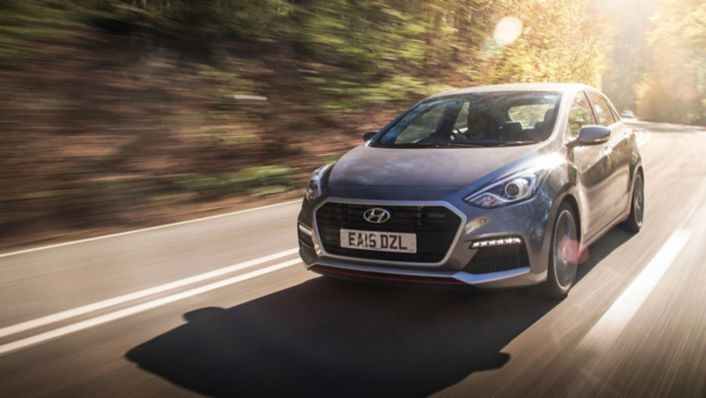 6. Hyundai Veloster Turbo

The Veloster Turbo is a kammback coupe turbocharged sports car, which may appear a little slower in terms of acceleration but more than makes up for it with its overall pace. The automatic Veloster Turbo clocks a 0-100 km/h time of 8.1 seconds – outpacing its manual sibling by 0.3 seconds - while both versions hit a top speed of 214 km/h. The model also uses a turbocharged 1.6-litre GDi Gamma engine to generate 186 horsepower, which is cruicial for that all-important sprint finish.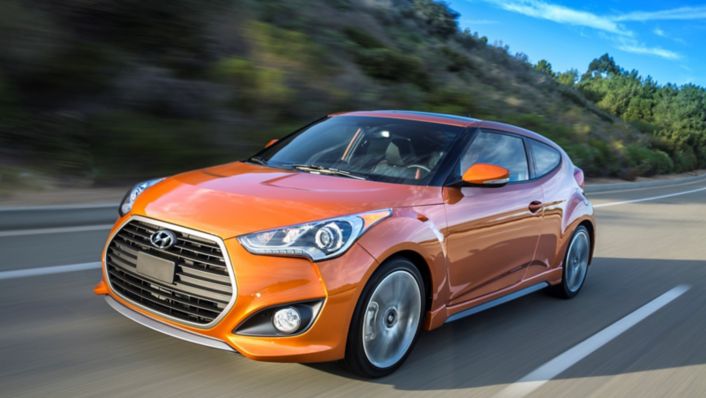 7. IONIQ Electric

Something of a dark horse, the IONIQ Electric's lack of noise combined with its 0-100 km/h Sport mode time of 9.9 seconds marks it out as a silent assassin in the speed stakes. It holds up over longer distances too, with an overall top speed of 185 km/h. The IONIQ Electric boasts 118-horsepower electric engine, making it one of the fastest electric cars.