The birth of LED headlights

The first all-LED (light-emitting diode) set of headlights came in 2007, while the first car to have all-LED headlights, daytime running lights and turn indicators followed two years later. Of course, back then these were restricted strictly to the luxury car market.
Since then, manufacturers such as Hyundai Motor have pushed to democratise the technology, making it more widely available to a greater number of people at more affordable prices. By 2012, a J.D. Power report found that LED headlights were the most desired technology for new car buyers, while 70 per cent of respondents to the Automotive Emerging Technologies Study said they were willing to spend extra for LEDs.
It may seem incredible for something as simple and unglamorous as the source of a car's light, but it's not surprising when you consider the advantages they offer. LEDs are increasingly a standard feature in new car models and can save owners money in the long term.
LED headlights provide a better range of vision and can save drivers money over the lifetime of a car. So, it's no wonder they are becoming increasingly visible, in every sense, on our roads.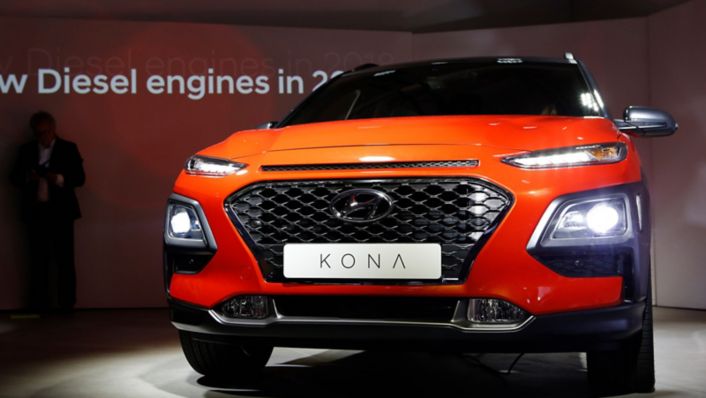 How do LEDs work?

The slender filament of wire in a traditional halogen bulb will degrade over time leading to eventual failure. LEDs don't have a filament, instead using a semiconductor that releases photons of light when an electric charge is applied.
So while halogen bulbs will last for around 5,000 hours, at 50 per cent solid use, LED headlights can last for as long as 22 years. This is obviously longer than most drivers will own any one car, guaranteeing a reduction in maintenance costs.
LEDs are also more efficient than both halogen and xenon lights, using far less energy to generate an equal amount of light. In fact, they are significantly more economical: LED lights convert 80 per cent of the energy they use directly into light, wasting only 20 per cent in the process, compared to the 40 per cent wasted by xenons and 80 per cent wasted by halogens.
In turn, this makes cars with LED lighting more fuel efficient than those without. Using less energy draws less power from a car's battery and engine, meaning its owner will spend marginally less every time they visit the pump – savings that add up to a significant amount over the years.
Different LEDs have different purposes

The quality of light that LEDs project is actually better too. The colour temperature they produce – around 6,000 degrees Kelvin – is at the blue end of the scale, making them warmer even than the still yellowy 4,000 degrees Kelvin of xenon lights.
Blue lights are more illuminating and provide more contrast, making it easier for drivers to distinguish objects at night, and cutting driver fatigue whilst being less blinding for other road users. LED lights also make it much easier to see in fog and other poor visibility conditions, giving drivers more time to react and keeping them as safe as possible on the road.
LED lights offer an even greater enhancement to high beam assist, the technology that utilises sensors to detect the headlights and rear lights of other vehicles ahead, automatically activating a car's high-beam headlights if the road is clear, or dipping them when another vehicle comes into sight.
With matrix LED lights, the headlights will still dim when oncoming or preceding cars come into range, but continue to cast their full high beam light on the zones either side of them. This is possible because the high beams are actually composed of numerous individual LEDs, arranged in a matrix of rows and columns. They can be activated and deactivated or dimmed individually in a matter of milliseconds by a control unit, allowing the driver of a car to benefit from continuous high beam coverage without affecting the vision of anybody else on the road.
Hyundai Motor's headlamps are where design meets cutting edge technology

The final stage of Hyundai Motor's car design is the application of innovative headlamps that combine functionality with an emotional touch. For instance, the Hyundai IONIQ's full-LED headlamps and vertical C-shaped LED Daytime Running Lights help give it its signature look. The IONIQ Hybrid is characterised by Bi-xenon headlights with C-shaped positioning lamps, while the IONIQ Plug-in features additional low-beam headlamps. Meanwhile, the lineup's all-electric version also features low-beam LED front headlamps and rear combinations lamps with a unique pattern imparting a distinct identity to the car when looked at from behind.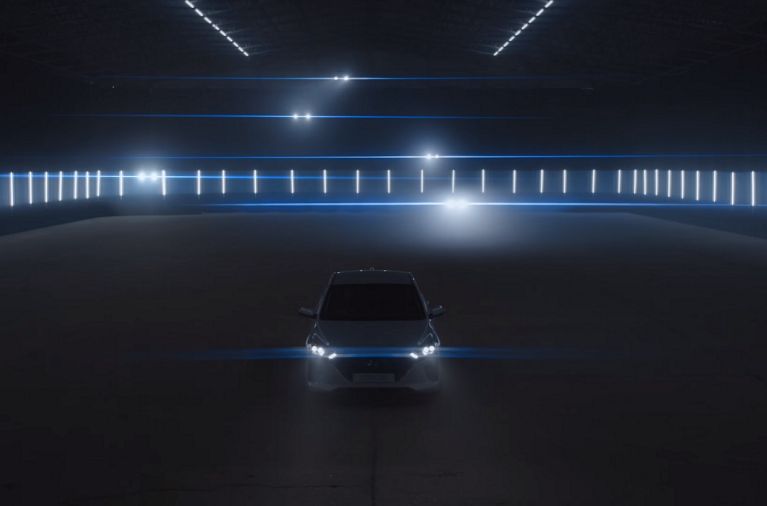 Consumption Data*
IONIQ Electric

28 kWh Battery: Battery efficiency: 11.5 kWh/100 km; CO2 emissions: 0 g/km

IONIQ Hybrid

1.6 GDi / 1.56 kWh Battery: Fuel consumption combined: 3.9 - 3.4 l/100 km; urban: 3.9 - 3.4 l/100 km; extra-urban: 3.9 - 3.6 l/100 km; CO2 emissions combined: 92 - 79 g/km

IONIQ Plug-in

1.6 GDi / 8.9 kWh Battery: Fuel consumption combined: 1.1 l/100 km; Battery efficiency: 9.4 kWh/100 km; CO2 emissions combined: 26 g/km
*Depending on trim and tyre specifications.