Once the preserve of farmers and wealthy landowners wanting to drive off-road across their estates, right now demand for sports utility vehicles is booming throughout Europe. There's a good reason for this: today's models are better than ever, combining an SUV's high driving position and luxurious amount of space with the comfort and refinement found in other car segments.
So now that SUVs are as great to drive on streets and highways as they are on muddy tracks and rocky terrain, surely it won't matter which one you buy, right? Well, not so fast. The market has evolved so rapidly that there are now a wide range of sizes and prices to choose from, making selection a slightly more complicated process.
This choice is reflected perfectly by Hyundai's line up of SUVs, which have sold almost 1.5 million vehicles across Europe. And now the Tucson, Santa Fe and Grand Fe will be joined by the All New Kona, the first small SUV by Hyundai.
If talk of crossovers, mid-sizeds and subcompacts confuses you, don't worry: here's a guide to help select the best SUV for your requirements:

Kona

Speaking of crossovers/subcompacts, that's precisely what the fourth member of the Hyundai SUV family – the All-New Kona – is. The term 'crossover' comes from the idea that they cross the divide between a car and an SUV. They sit closer to the ground and have less passenger and boot space than a full-size SUV, but still offer that much-desired higher driving position and an interior that is pleasingly roomy.
A crossover could be the best option if you have small children, as the ride height is perfect for getting kids and their booster seats in and out of the vehicle. Their smaller size makes them both slightly more fuel efficient and easier to park and manoeuvre than a full-size SUV, while models like the Al-New Kona still offer the option of four-wheel drive.
With the modern technology like a head-up display, Android Auto and Apple CarPlay and Hyundai's class-leading SmartSense active safety features, Kona is the perfect crossover for those who drive primarily in an urban environment but still want to tackle the odd country lane or two.
With the SUV segment booming across Europe, there has never been more choice for the consumer. Here's how to select the right one for you.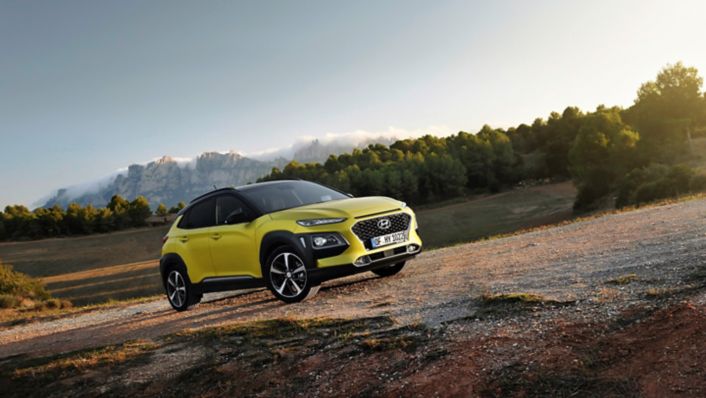 Tucson

If you're looking for something with a little bit more room in the interior and boot and your children are more autonomous, the next step up is a compact SUV like the Hyundai Tucson. For many families, compacts offer the best balance of efficiency, interior space, cargo room and safety.
With the increased dimensions, the driving position of this type of SUV is higher and the boot space even larger. The Tucson's luggage area delivers a voluminous 513-litres, increasing to a maximum of 1,503 litres with the rear seats folded – more than enough for a weekly shop or holiday trip for a family of five. Even better, its Smart Power Tailgate – which boasts the widest opening in its class – opens automatically as the key-holder approaches, adding increased convenience and practicality.
With refinements like an 8-inch touchscreen navigation system, heated and ventilated seats and parking assistance, as well as a 5-star Euro NCAP safety rating, the Tucson - Hyundai's bestselling vehicle in Europe - is the ideal choice for your daily urban and extra-urban adventures. And if you do need to take it off the tarmac, there is the option of a petrol or diesel Torque On Demand 4WD engine.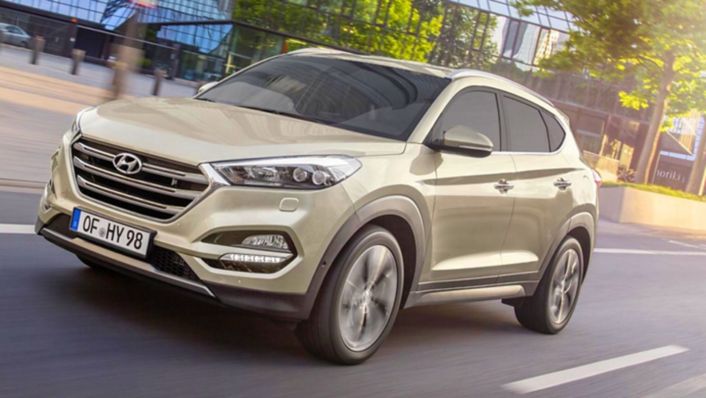 Santa Fe/Grand Santa Fe

Compact SUVs and crossovers usually come with five seats, so if you're looking for a car that can carry a bigger family, you'll have to think bigger and look for a large SUV. And the larger the SUV, the larger its towing capability. If you envisage only ever needing to tow a smaller, lighter trailer, a crossover like the Kona or a compact like the Tucson is all you'll need. But if you need to tow a heavier trailer or a caravan, the SUV you drive will have to be up to the task.
Enter Hyundai's largest SUVs: the Santa Fe and Grand Santa Fe. The latter is available with five or seven-seat configurations, and the latter with six or seven-seat configurations. They are also powerhouses when it comes to pulling heavy items, with a braked towing weight of up to 2,500kg. Capacity is further enhanced by roof rails that provide a sturdy foundation for carrying roof-mounted loads.
The Santa Fe and Grand Santa Fe's larger dimensions doesn't mean reduced practicality around town, however. Both feature the Around View Monitor System, a series of strategically located cameras that make manoeuvring into confined spaces much easier by providing a 360° view of the vehicle's immediate surroundings. Factor in their Electronic Stability Programme (ESP) and
Vehicle Stability Management (VSM) and cutting edge technologies that give both a 5-star Euro NCAP safety rating, and these SUVs represent a modern driving experience a world away from the truck-like 4x4s of old.