Kevin Kang is a Creative Manager of Interior Design at Hyundai America Design & Engineering Center, based in Irvine, California. He was in charge of interior design during the development of the All-New KONA.

How long did you work on the All-New KONA's design, and how many people were involved with this process?

I began working on the All-New KONA's design in early 2015 from the Hyundai Design North America studio in California. Initially, there were three designers involved in developing a prototype design. Following this, our proposal entered a global design competition and was then selected to be the basis of the KONA. Many young designers from studios around the world worked on the project, enriching the final result.
Hyundai recently celebrated the launch of the All-New KONA at a media preview event in Milan and will soon present its first B-SUV to the public at Frankfurt Motor Show.
What is different about the All-New KONA's interior design compared to other Hyundai models and SUVs?

The overall result of the All-New KONA shows a progressive and challenging design. It features smooth surfaces as well as coloured stitching on the seats and steering wheel, and highlights around the air vents. This makes it refined and sophisticated. Its youthful, vibrant character differentiates it from other cars.

The All-New KONA is inspired by nature, water and the island of Hawaii with its Kona district. Can you explain how this has influenced the design of the car's interior?

When we design shapes for the interior, we always keep nature in mind. In the case of the KONA, we tried to mix two opposite aesthetics into one – the top surfaces of the instrument panel represent the soft and organic feel of nature, while the lower components suggest rugged and active characteristics that were inspired by vehicles that ride on rough terrain.

What are your personal highlights of the All-New KONA's interior design?

My main personal highlight of the All-New KONA is the bold character line that hugs around the outside vents, which gives the interior a wide and engaging feel. This is complemented by a balance of smooth, contoured surfaces and high-contrast elements that create a rather unique character.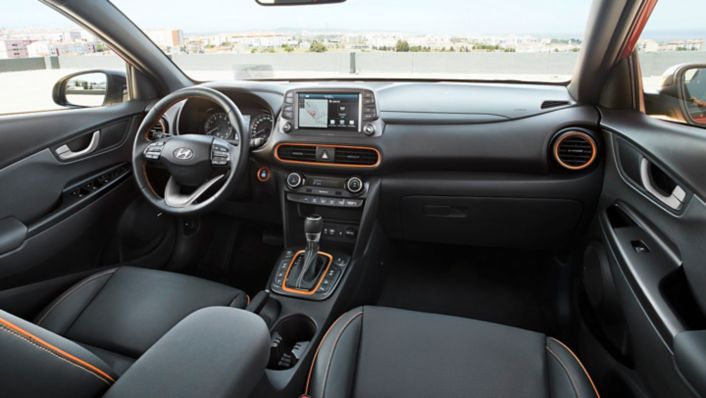 What challenges did you face when designing the All New KONA's interior?

As designers, we're always faced with challenges when designing the interior of a production car, particularly when it comes to maintaining feasibility, while keeping the original design ideas intact. This involves a lot of alignment with our engineers so that the final product is not just appealing in terms of style, but also one that is ergonomic and integrated with all the necessary features. It takes years of dedication and effort to make sure the final car meets all our goals and is a strong product.

Why do you think it is important for customers to individualise the design of their cars?

The All-New KONA was designed for a generation of drivers who want to stand out from the crowd. What's important to understand is that everyone has different tastes, and that's why we offer a wide array of colours and trim selections such as matching coloured stitching on the seats and steering wheel. This allows drivers to truly make it their own. "You drive it. You define it."