In his Hyundai H2U "Pioneer Talks," journalist and future-mobility expert Don Dahlmann investigates hydrogen fuel-cell technology and its role in the decarbonisation of personal mobility and industrial transportation. Bringing what was once a futuristic topic to the present tense, Dahlmann's video series includes conversations with experts in the fields of energy and eco-mobility.
Future-mobility expert explores how Fuel Cell tech in the Hyundai NEXO signals the wider possibilities of decarbonised transportation.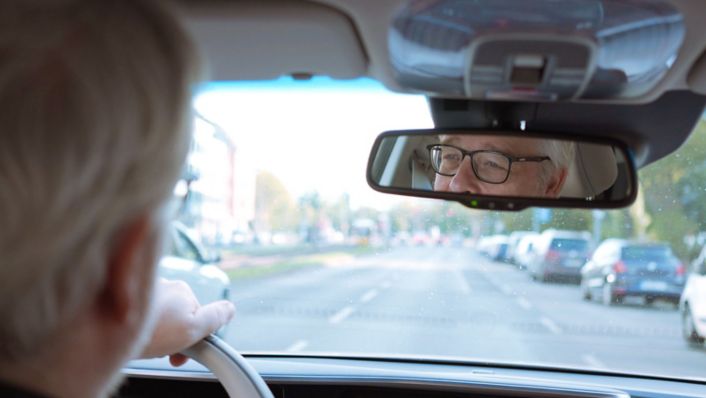 As a powerful voice for Hyundai's company vision Progress for Humanity, the 2020 H2U advocacy program is raising public awareness of Hyundai's leadership in Fuel Cell (FC) technology and the company's goal to help advance a hydrogen ecosystem comprised of eco-mobility, low-carbon industries and sustainable lifestyles.
The next phase of sustainable mobility and smart-city infrastructures may very well be accelerated by hydrogen fuel-cell technology. In fact, it already is.
Dahlmann is one among a team of H2U ambassadors who each brings a different perspective on the topic of game-changing hydrogen FC tech. His Pioneer Talks include conversations with hydrogen-tech companies, scientists, and EU government ministers, with each interview exploring the fundamental topic of fuel-cell potential and innovations in eco-mobility.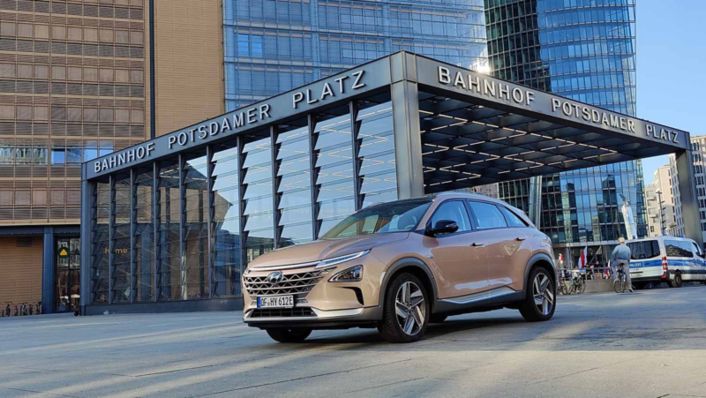 Hydrogen consumption combined for the Hyundai NEXO in kg H2/100 km: 0.95; CO2 emissions combined in g/km: 0 (WLTP)
One such innovation is the Hyundai NEXO fuel-cell electric vehicle (FCEV), a zero-emission, hydrogen-powered car that signals both a sustainable advancement in individual mobility as well as the heavy-duty transportation network of trucks, trains and ships. When the hydrogen carried by fuel cells is created from renewable energy like solar and wind, FCs have the potential to be a lynchpin of a green economy. NEXO's air intake system also purifies the air that is supplied to the fuel cells, which then emit only water vapor. This means FCs essentially clean the air instead of polluting it, an essential component of Hyundai's vision for a "Hydrogen Society."
Explore the H2U program to learn more about Don Dahlmann's hydrogen Pioneer Talks and Hyundai's commitment to Progress for Humanity.