The world's cities continue to grow in size as populations migrate from rural to urban centres. This is bound to have an effect on a city's infrastructure and it's keenly felt by road users on a daily basis. Whether stuck in a never-ending traffic jam, or having to endure increased noise and air pollution, too many vehicles on our urban routes are having a real impact on society.
The European Environment Agency states that transport in Europe is responsible for a quarter of EU greenhouse gas emissions, while road traffic is by far the largest source of noise pollution on the continent. 
There are also economic effects. Another study, the Eddington Transport Study, states that as traffic congestion rises, it starts to dampen economic growth. "This is the most direct way in which transport will impact on growth in a developed economy".
As cities expand, increased traffic congestion can have a detrimental effect on business, the environment, and even driver wellbeing. Car sharing is one initiative that can unclog our busy streets.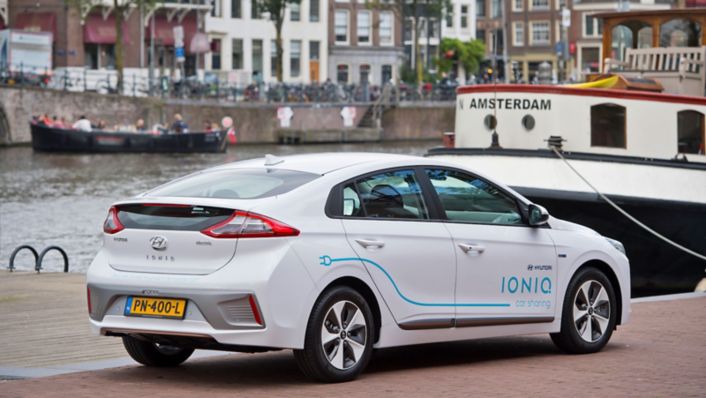 City authorities and governments are seeking innovative ways to reduce pollution

With this in mind, city authorities and governments around the world are constantly seeking new ways to reduce this pressure on resources. Since February 2003, London has operated a 'congestion charge'; payable by road users within a certain zone of the city between the hours of 07:00 and 18:00 Mondays to Fridays. The charge aims to reduce high traffic flow and pollution in the central area and raise investment funds for the British capital's transport system. Other European cities such as Stockholm, Milan, and Gothenburg have similar schemes.
The increase in the use and availability of electric vehicles is another sign of the motor industry adapting to improve the environmental impact of road use. Electric and hybrid vehicles reduce or remove CO2 emissions altogether, one of the main pollutants caused by traffic.
Another area growing in popularity is car sharing, particularly for commuting to and from the workplace. The Statistics Portal website states that in 2011 there were roughly 700,000 car sharing users in Europe. It predicts that by 2020 that number will rise to 15 million.
Mobile apps allow commuters to link up with drivers travelling their route with space for more passengers. Car sharing is also a form of rental for those who don't own vehicles, designed to be convenient for people who want to rent cars for short periods of time and only pay for their usage.

Hyundai Motor recently launched its first pure-electric car sharing service

A new Hyundai initiative combines electric vehicles with car sharing to optimise how we travel in cities. Hyundai Motor launched its first pure-electric car sharing service in metropolitan Amsterdam by supplying 100 IONIQ Electric vehicles to the Dutch city. Promoting emission-free driving, the initiative is based on the free-floating concept, where customers of "IONIQ car sharing" can collect and return their vehicle anywhere in Amsterdam and its surroundings. The IONIQ car sharing app available via Apple or GooglePlay allows locals and visitors to the picturesque tourist hot-spot to locate, select and pay for one of 100 vehicles.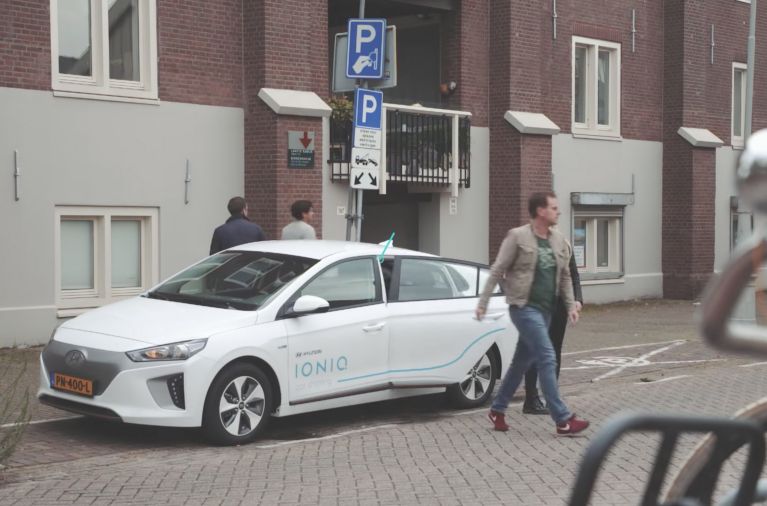 The environmentally-friendly credentials of the IONIQ fits in well in the Dutch capital where 38% of all trips are made by bicycle. With the IONIQ range, Hyundai Motor is the first car manufacturer to offer an electric, hybrid and plug-in hybrid powertrain in one single body type. At 280km on a single charge, the Hyundai IONIQ Electric has the longest range currently offered on the European market by a pure-electric car sharing provider. And if battery is low on charge, customers can connect the car to one of the 2,200 public charging stations in Amsterdam.

Hyundai Motor will have launched 15 new eco cars by 2020

In a similar initiative, Hyundai Motor recently also handed over 15 IONIQ Hybrid cars to the new sustainable Viennese car sharing service Stadtauto in Austria. In addition to electric and hybrid car sharing schemes, Hyundai Motor also supplied cars to the world's first fuel cell-powered zero-emission car sharing service, BeeZero in Munich, Germany. It involved the delivery of over 50 ix35 Fuel Cell cars to the subsidiary of Linde Hydrogen Concepts. The Hyundai ix35 Fuel Cell can travel up to 600 kilometres on a single tank.
By 2020 Hyundai Motor will have launched 15 eco cars demonstrating its pioneering role in eco-mobility.