Hyundai presented the fully-electric IONIQ 5 at EVER Monaco 2021 conference
Swiss explorer and environmentalist Bertrand Piccard spoke during a roundtable about Hyundai's deployment of sustainable mobility
Piccard discussed his Solar Impulse Foundation's 1,000 efficient and profitable solutions to protect the environment
Hyundai Motor has exhibited the all-new IONIQ 5 at EVER Monaco 2021. The company also participated in a roundtable discussion with guest speaker Bertrand Piccard, the Swiss explorer, environmentalist and Hyundai brand ambassador. The conference and exhibition event, which is taking place this year between 5 and 7 May at Espace Fontvieille in Monaco, showcases the latest technology in renewable energy with a focus on automobile design.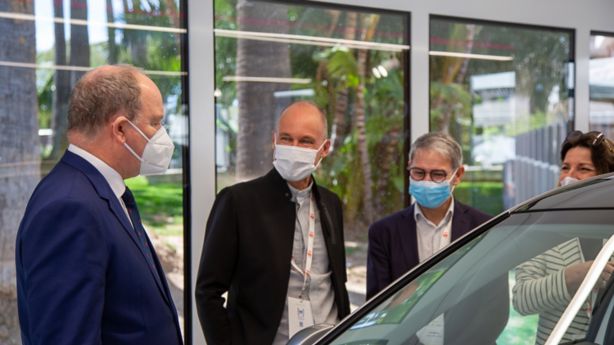 As an international meeting point for major players in green vehicles and renewable energy, Hyundai attended the 16th annual EVER Monaco as a leader in clean mobility. Hyundai is showcasing its all-new electric mid-size CUV IONIQ 5 as part of its European preview tour. The exhibition aims to show that IONIQ 5 is more than just a car as it offers customers a new perspective on life and sustainability.
In addition to calling attention to Hyundai's commitment to electrification, the IONIQ 5 exhibition also highlights its ecological features, such as its lack of a combustion engine, its solar panel roof, and its interior's eco-friendly and sustainably-sourced materials.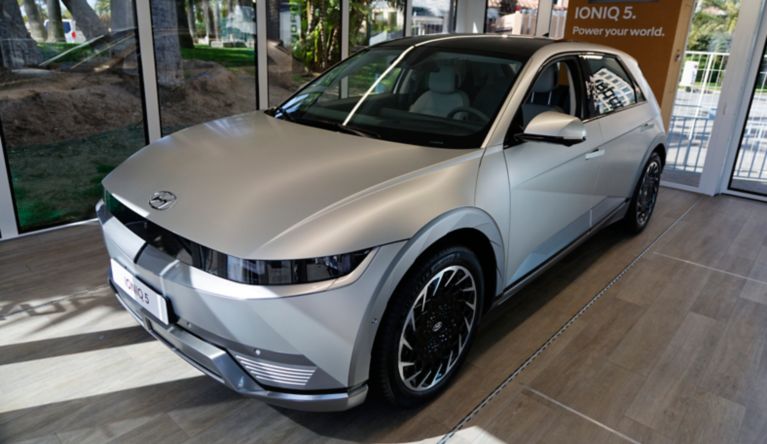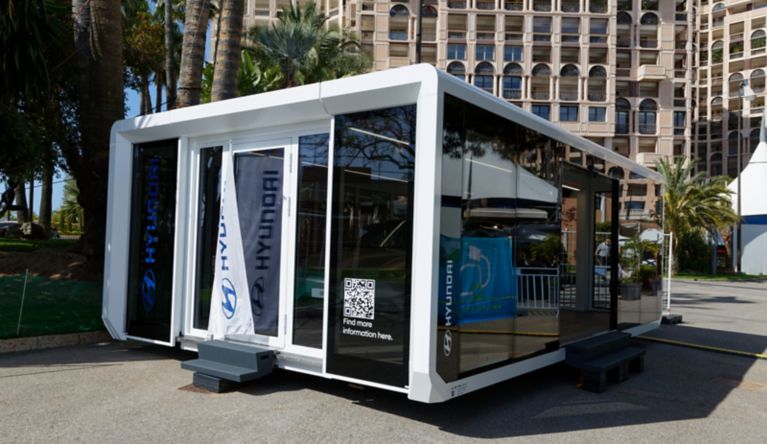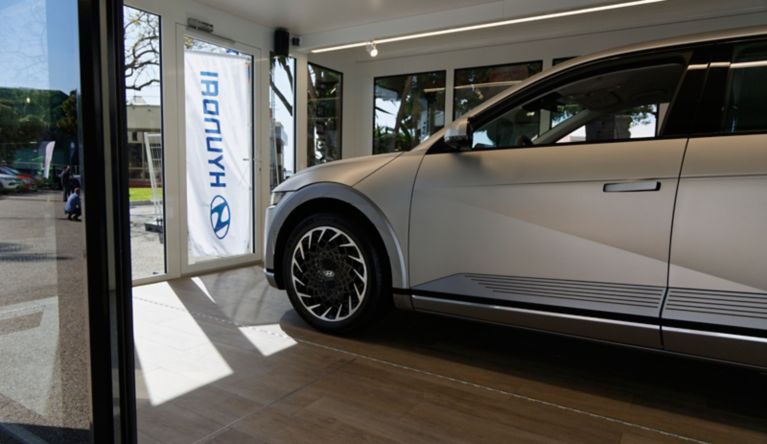 Bertrand Piccard appears as guest speaker during roundtable event
Bertrand Piccard, Hyundai brand ambassador joined EVER Monaco 2021 as a guest speaker, noting Hyundai's pioneering spirit and commitment to clean mobility and a better future. Piccard participated in a roundtable to discuss the impact of deploying sustainable mobility and charging networks in the territories.
In addition to discussing the future of clean mobility, Piccard shared his thoughts on IONIQ 5, and how it felt to be the first person to drive the model in Europe.
I've driven and seen the future first-hand and feel ready for the transition to clean mobility to explode as the new technology of battery and hydrogen fuel cells are on the market. No more fumes, no more noise, no more pollution.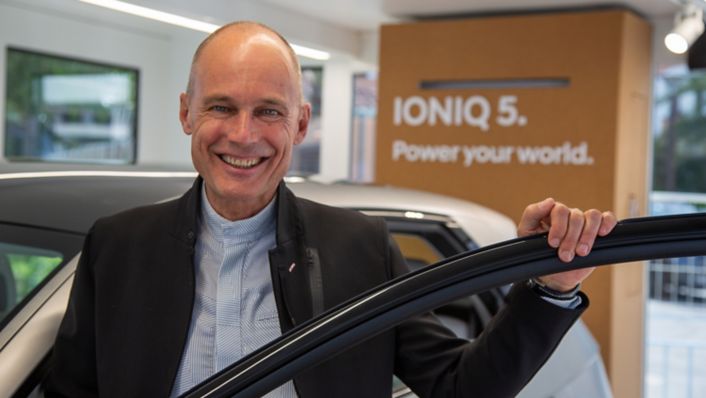 The Solar Impulse Foundation's 1,000 sustainable solutions
Through his Solar Impulse Foundation, Piccard has identified more than 1,000 solutions to foster clean and economic growth while addressing sustainability challenges. During EVER Monaco 2021, Piccard was able to talk about these solutions.
When it comes to meeting sustainable development goals, the solutions are spread across various themes:
Affordable and clean energy: 21.8 per cent
Clean water and sanitation: 11.6 per cent
Industry, innovation and infrastructure: 23.6 per cent
Responsible consumption and production: 20.4 per cent
Sustainable cities and communities: 22.7 per cent
Start-ups are the most active in this initiative, representing 85.4 per cent of total participation. As the Solar Impulse Foundation continues to identify clean, efficient, and profitable solutions, the types of solutions, as well as the companies implementing them, will become more diversified.

About EVER Monaco
The 16th edition of EVER Monaco is taking place from Wednesday 5 to Friday 7 May 2021 at Monaco's Espace Fontvieille. EVER is one of Europe's longest-running events devoted to sustainable mobility and renewable energies. Since 2006, automotive manufacturers, energy companies and players in the sustainable yachting industry have come to showcase their products, which represent an innovative insight into mobility and the energy transition.
About the Solar Impulse Foundation
Initiated in 2003 by Bertrand Piccard, the Solar Impulse Foundation is an environmental non-profit. It is committed to finding 1,000 solutions that "address environmental challenges while enabling economic growth".
Disclaimer: CO2 and emissions data of IONIQ 5
Electricity consumption combined for the Hyundai IONIQ 5 58 kWh (19" alloy rims) with 2WD in kWh/100 km: 16.3; CO2 emissions combined in g/km: 0 (WLTP)
Electricity consumption combined for the Hyundai IONIQ 5 58 kWh (19" alloy rims) with 4WD in kWh/100 km: 18.1; CO2 emissions combined in g/km: 0 (WLTP)
Electricity consumption combined for the Hyundai IONIQ 5 72.6 kWh (19" alloy rims) with 2WD in kWh/100 km: 16.6; CO2 emissions combined in g/km: 0 (WLTP)
Electricity consumption combined for the Hyundai IONIQ 5 72.6 kWh (20" alloy rims) with 2WD in kWh/100 km: 17.1; CO2 emissions combined in g/km: 0 (WLTP)
Electricity consumption combined for the Hyundai IONIQ 5 72.6 kWh (19" alloy rims) with 4WD in kWh/100 km: 17.6; CO2 emissions combined in g/km: 0 (WLTP)
Electricity consumption combined for the Hyundai IONIQ 5 72.6 kWh (20" alloy rims) with 4WD in kWh/100 km: 18.8; CO2 emissions combined in g/km: 0 (WLTP)