Derived from water sources that are both pure or even untreated, hydrogen has the ability to power modern technology while significantly reducing carbon emissions. Launching September 10th 2020, H2U will highlight Hyundai's commitment to progress for humanity by bringing hydrogen to you, because of you.
As a global leader in hydrogen fuel cell technology, Hyundai continues its commitment to realizing a more sustainable future with their new H2U advocacy program.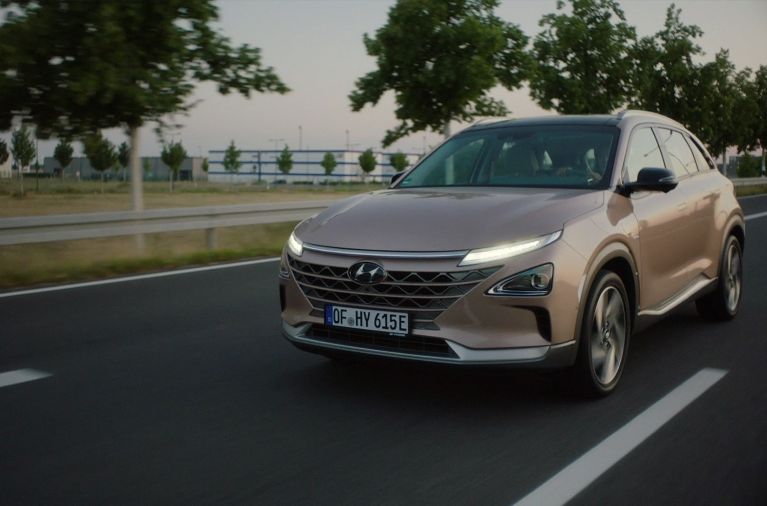 The H2U program is not just a new way to power technology. It's a new way to empower people, especially people who are forward-thinking and open to change. Hyundai will launch the H2U program in Berlin, Germany, a city celebrated for its progressive audience and hydrogen infrastructure. It will feature a team of creative and technology-focused advocates who will drive the demand for holistic solutions to transportation and energy that do not rely on fossil fuels.
H2U is pleased to have Berlin-based, South Korean DJ Peggy Gou leading the charge as the program's ambassador. Being internationally renowned, Gou has to travel a lot and is eager to find new solutions to assist with the transport of her equipment. Like many of her peers, Gou has growing concerns about her carbon footprint and is looking for new ways to reduce it, whether on the road or in the club. H2U and Gou take viewers on a tour of her home city in a Hyundai NEXO, a hydrogen fueled and zero-emission car that leaves the air even cleaner in its wake. As she gears up for her Closed Club Tour, Gou joins the movement towards greener clubbing and helps support Berlin in its ambitious aim to reach CO2 neutrality in clubs by 2050.
It makes me really proud that a Korean brand is a global pioneer for hydrogen technology. And it's cool that Hyundai is introducing this progressive technology to Berlin – my new homebase.
With a team of other diverse partners for more localized outreach, H2U has the ability to reach a vast audience. Beyond Peggy Gou as the program's ambassador, other partners include Germany's Next Top Model Winner Toni Dreher-Adenuga, scientist and YouTuber Jacob Beautemps, photographer Konrad Langer – all of whom share their own take on how to live creative and sustainable lifestyles in ways that hydrogen technology would only further enhance. H2U's tech-focused ambassadors include renowned journalist Don Dahlmann, Mobile Geeks co-founder Nicole Scott, Tech influencer AlexiBexi and car-tuning expert JP Kraemer.
H2U proudly declares Hyundai's broader vision to help build a clean-energy Hydrogen Society and ensures sustainability is a cornerstone for generations to come. Tune in to H2U on September 10th to learn more about the benefits of hydrogen fuel cell technology with Gou and other influential thinkers from the creative and tech industries.