Hyundai Motor will be participating at GREENTECH FESTIVAL 2020, promoting its direction of zero emission mobility solutions
Speakers from the company include Hyundai Brand Ambassador Bertrand Piccard, Hyundai Motor Europe Vice President Marketing and Product, Andreas-Christoph Hofmann, and CEO of Hyundai Hydrogen Mobility, Mark Freymüller
This year's event takes place at Kraftwerk Berlin from 16-18 September
Hyundai Motor will present its vision for emission-free mobility at the 2020 GREENTECH FESTIVAL.
Representatives from the company will discuss sustainability and innovation within the automotive industry, while demonstrating how Hyundai is at the forefront of future mobility technology. This year's event takes place from 16 to 18 September at Kraftwerk Berlin.
The event will take place as a hybrid digital-live format. It will include the exclusive format Switch Green, where the world's most important thought leaders present their solutions for the planet. Representing Hyundai will be Swiss pioneer, balloonist and brand ambassador Bertrand Piccard.
During Switch Green, Piccard will outline the importance of sustainable ecological cases that also provide economic advantages for businesses, which he explores in his role as Chairman of the Solar Impulse Foundation. Hyundai's slot at Switch Green is 17:00 on 16 September. This will be available to watch on the GREENTECH FESTIVAL website here.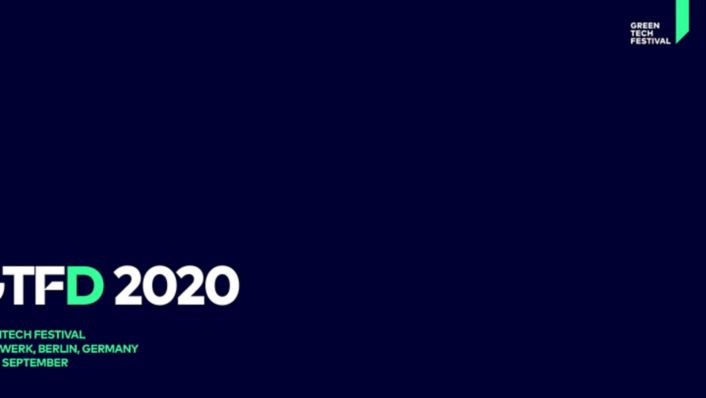 In addition to Switch Green, Andreas Christoph-Hofmann, Vice President Marketing and Product at Hyundai Motor Europe, will participate in a panel discussion on the subject of mobility innovation. He will present insights about Hyundai's zero-emission mobility roadmap and discuss the company's upcoming dedicated EV brand, IONIQ. The panel discussion will take place at  13:00 on 17 September.
Meanwhile, Hyundai will also participate in a deep dive discussion with Mark Freymüller, CEO of Hyundai Hydrogen Mobility, a joint venture between Hyundai Motor Company and H2Energy. He will present the company's business case for future mobility and energy solutions through heavy-duty Fuel Cell trucks, explaining how it offers proof of Hyundai's holistic approach in clean mobility by solving the chicken-egg dilemma. The deep dive discussion will take place at 11:50 on 17 September.
Hyundai will also host an exhibition stand at this year's GREENTECH FESTIVAL. Following the recent announcement of its IONIQ line-up brand, the company will present its EV Concept 45 at the festival. EV Concept 45 embodies the company's smart mobility vision and showcases the design basis for IONIQ5.
About GREENTECH FESTIVAL
GREENTECH FESTIVAL is a pioneering festival co-founded by the 2016 Formula 1 champion Nico Rosberg. Across three days at Kraftwerk Berlin, acclaimed thought leaders, pioneers and top exhibitors from across the world present their visions for the future through a series of keynotes, panel talks and workshops.