Hyundai Motor released the third episode of season two of its podcast, Are We There Yet?
Peter Schreyer, President and Head of Design Management of Hyundai Motor Group, talks with host Suzi Perry about his personal development since starting at Hyundai Motor Group fifteen years ago and how design has developed since then
Schreyer shares insights about the impact design has had on corporate culture and behaviour
Listen and subscribe to the podcast here
Hyundai Motor has released episode three of the second season of its bi-weekly podcast, Are We There Yet?. In "The world of the legendary designer Peter Schreyer", the President and Head of Design Management of Hyundai Motor Group joins host Suzi Perry to talk about what inspires his work, how he initiated the refinement of Hyundai's overall design philosophy together with his team, and his impact at the company by changing the way designers in Korea work.
In season two, episode three, Schreyer mentions the inspiration behind his design work. An avid traveller, he talks about walking through the world with open eyes, drawing inspiration from the architecture and even the gardens in different countries. Schreyer said that he has applied this to his own artistic style by not following automotive trends to create novel designs. During the design process, he is prone to taking risks and avoids mainstream concepts.
Schreyer also reflects on what drew him to Hyundai Motor Group in the first place. Previously employed solely at German carmakers, Asia-based automobile companies were completely foreign to him. However, a cold call from Korea asking him to shape the Kia brand sparked his curiosity. Schreyer decided to move to Korea to make his mark in the automotive design world, which has been documented in the book Roots and Wings.
One of his first challenges was to create more distinction between the Hyundai and Kia brands.
Ultimately, he went on to create a design manifesto for the two brands called The River Stone and the Billiard Ball. The river stone was the guiding image for Hyundai because of its natural shape and how no two stones are alike. The billiard ball, on the other hand, represented Kia – a manmade object with a high level of precision. These two philosophies still guide the design for their respective brands today.
By bringing his own work mentality into the company, Schreyer has been bridging the gap between Hyundai design teams. He believes that the best work follows collaboration, not strict hierarchies, and compares his preferred workflow to that of a jazz band: a group of people who all bring different skills to the table but who have a shared understanding of where they want to go, improvising, interchanging, and, ultimately, creating something beautiful.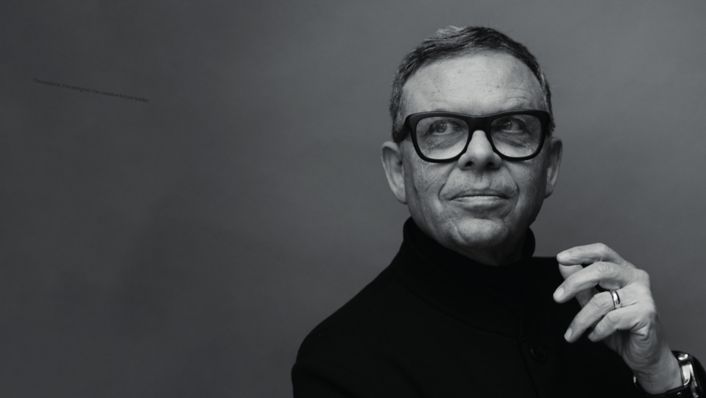 What is important when you develop something is that failure must be allowed. Sometimes, it's very difficult if you do something and fail. But you need this. You need to explore different directions, and if you find out that this direction doesn't work out, it's not a failure. It's a learning of how you can find the right solution. This is the one thing I really try to support with because only this way you learn.
Subscribe to Hyundai's podcast, Are We There Yet?, and listen to the latest episode now to learn more about how Peter Schreyer has shaped the design philosophy of Hyundai Motor Group.
Episode three of the second season of Are We There Yet? is now live and available to listeners on Spotify, Apple, Google, Podcasts, Stitcher, Acast and other podcast streaming platforms. It is produced by Fresh Air Production.
About Peter Schreyer
Born in 1953 in Bad Reichenhall, Germany, Peter Schreyer showed an interest in art from an early age. After studying industrial design at the Munich University of Applied Sciences and transportation design at the Royal College of Art in London, he went on to work for Audi as well as the Volkswagen Group, at various positions, for more than 25 years.
In 2006, Schreyer received a fateful phone call with an offer to join Kia Motors Corporation. Drawn in by the rare opportunity to build up a design direction from scratch, he accepted and became Chief Design Officer for Kia Motors. Schreyer was the first person to bring a strong design direction to the brand, and he developed a brand strategy that later turned into a manifesto. He was instrumental in transforming both Hyundai and Kia into design-driven brands.