The 2018 FIA World Rally Championship (WRC) gets underway in January for its forty-fifth season. The teams and crews will compete over thirteen gruelling events in as many countries across Europe, North and South America, with the season finale taking place in November at Rally Australia.
To whet your appetite ahead of the new campaign, here's some highlights of jumps during Rally Poland from the 2017 season, when 
three Hyundai Motorsport drivers finished in the top four
.
On 25 January, the FIA World Rally Championship returns for the 2018 season, and Hyundai Motorsport will be aiming to go one better than last year, when the team finished second overall.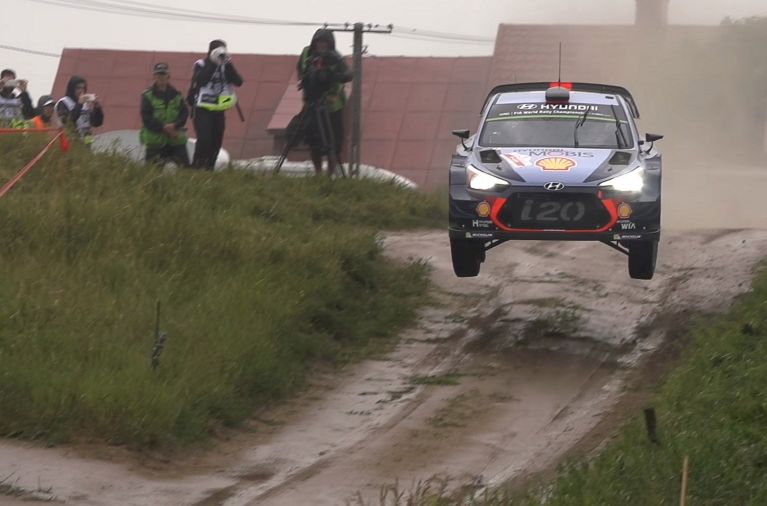 The 2018 championship schedule
The first round will take place in Monaco from 25 to 28 January for Rallye Monte-Carlo across 17 stages. Though officially categorised as an asphalt rally, the unpredictable mountain weather brings varied conditions – and competitors can expect snow, ice and dry asphalt, often in the same stage. Fifty percent of this year's route is new compared to 2017.
Round two consists of 19 stages across the frozen and remote forests of Sweden and Norway for Rally Sweden from 15 to 18 February. This is the only true winter round of the WRC season, so the competitors' cars must be equipped with studded tyres to ensure vehicles retain their grip on the roads.
The third event of the season is Rally Guanajuato México, which is held from 8 to 11 March in Mexico's fifth-largest city, León, across 22 stages. This is the first gravel rally of the season, and searing temperatures can put stress on the rally cars' engines and transmissions. Last year, 
Hyundai Motorsport driver Thierry Neuville came third
.
Rally four is the Tour de Corse in France, from 5 to 8 April. It features tight and twisty mountain roads, and is one of two tarmac rallies on the calendar. Due to its never-ending sequences of turns, the event has earned the nickname 'The Rally of 10,000 corners'. Neuville 
won here in 2017
, while teammate Dani Sordo came third. You can see some of the highlights of this race in the following video.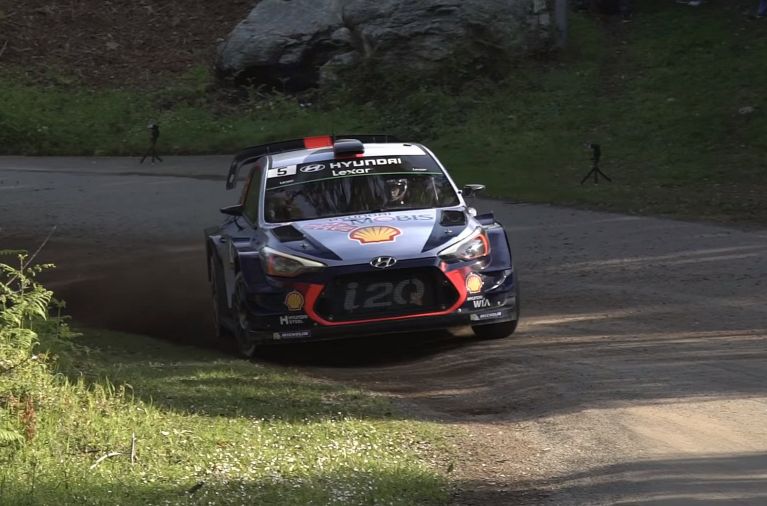 The fifth rally of the season heads to South America from 26 to 29 April for Rally Argentina – the first of four consecutive rallies to take place on gravel. WRC drivers will face a contrast between soft roads in the Santa Rosa de Calamuchita Valley and rocky, narrow tracks in the Traslasierra mountains. Neuville followed up his win in France 
with victory at Rally Argentina last year
.
The drivers head to the Iberian Peninsula from 17 to 20 May for Rally de Portugal. This prestigious event has been named 'Best Rally in the World' on no less than five occasions. In 2017, 
Neuville came second
, with Sordo also landing on the podium in third.
Next up is Rally d'Italia Sardegna from 7 to 10 June, where fast but narrow roads lined with bushes, trees or rocks right on the edge leave WRC drivers no room for error. Last year, Neuville came second in Italy.
Rally Finland, from 26 to 29 July, is the eighth event of the 2018 WRC season, and features a mix of hard, wide roads as well as narrower, more technical sections. Renowned for its speed, nine of the 10 fastest WRC rallies have been here, and the 2016 edition was the fastest in WRC history. Driver Kris Meeke won at an average speed of 126.62 km/h.
The ninth rally of the season is Rallye Deutschland, the homecoming event for Hyundai Motorsport, as the team's factory is situated in Alzenau just over two hours away from the service park. For this rally, which takes place from 16 to 19 August, drivers will challenge each other on tarmac once again.
Rally Turkey takes place from 13 to 16 September on gravel. The first international rally in Turkey was held in 1972, and it returns to the WRC calendar for the first time since 2010.
Rally eleven is also on gravel, and heads to Britain for Wales Rally GB from 4 to 7 October. Although the drivers won't find the tree-lined forest tracks too technically difficult, they can be tricky to navigate in muddy conditions. Given the time of year, the weather can be unpredictable, with rain, ice and fog to be expected. Neuville will be hoping to go one better in 2018, 
having finished second here last year
.
The penultimate event of the season is Rally RACC Catalunya in Spain from 25 to 28 October. The only mixed surface round of the season, with two days of asphalt blended with a day of primarily gravel, so two sets of tyres are required. After the first full day, teams convert their cars from gravel to asphalt specification in a longer-than-usual evening service to accommodate the service change.
The season finale is on gravel at Rally Australia, from 15 to 18 November, and this event offers a mix of hard base roads, with some tight and twisty while others are fast and flowing. In last year's event, two Hyundai Motorsport drivers made it on to the podium, 
with Neuville again coming out on top as winner
, while Hayden Paddon finished in third place. Here are some of the highlights from the 2017 Rally Australia.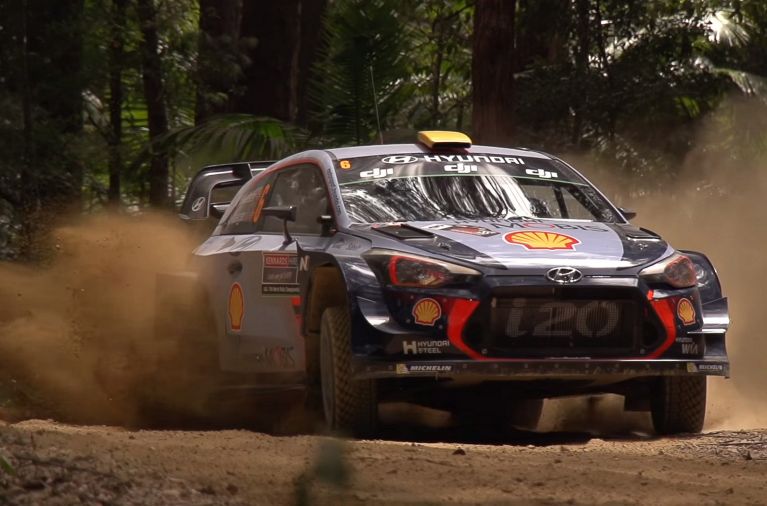 The 2018 FIA WRC season begins on 25 January 2018 in Monte-Carlo's glamorous Casino Square, with two tricky stages in darkness in the Alps.