Two-time FIA World Rally Championship (WRC) manufacturers' champions Hyundai Motorsport will target a hat-trick of titles as it embarks on its eighth season in the sport
Four drivers are set to compete for the team in 2021 - Ott Tänak, Thierry Neuville, Dani Sordo, Craig Breen - all vying for glory in the Hyundai i20 Coupe WRC
The 2021 season will be the final year with current specification WRC machinery and is scheduled to visit new territories and old favourites.
Reigning manufacturers' champions Hyundai Motorsport will target both FIA World Rally Championship (WRC) titles in 2021.
The company embarks on its eighth season competing at the pinnacle of international rally.
 
The team will mount a challenge for the manufacturers' and drivers' titles with four crews spearheading the campaign. Ott Tänak and Thierry Neuville will compete in every round of the 2021 season with the Hyundai i20 Coupe WRC, starting with Rallye Monte-Carlo (January 21-24). Tänak continues his potent partnership with Martin Järveoja, while alongside Neuville in the Principality will be his compatriot Martijn Wydaeghe.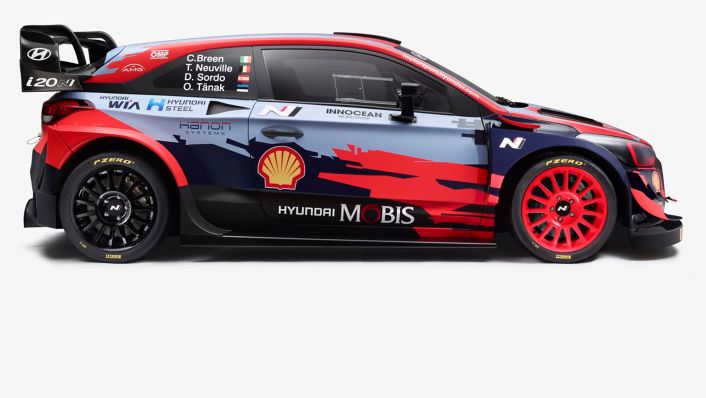 Dani Sordo and Craig Breen will share a third car. Sordo will compete at Monte-Carlo with co-driver Carlos del Barrio before embarking on a new working relationship with Borja Rozada in further outings, while Breen will be joined by Paul Nagle.
 
The planned calendar is due to see teams tackle new territories and re-visit old favourites. It is planned for Kenya (June), Belgium (August) and Japan (November) to re-join the schedule, having all had their 2020 events cancelled as a result of the COVID-19 pandemic, with fellow newcomers Arctic Rally and Croatia set to host their first WRC events in February and April respectively. Portugal (May), Finland (July), Chile (September) and Spain (October) also make welcome returns.
The Hyundai i20 Coupe WRC demonstrated its competitiveness across a wide variety of surfaces in 2020, with crews taking podiums and wins on tarmac and gravel. With the slate once again wiped clean, the team is ready to continue its momentum into 2021 as it seeks to take a hat-trick of manufacturers' titles.
 
2021 will be the final season under current regulations, with new tyre supplier Pirelli adding an element of the unknown as crews enter a new year of intense competition. Hyundai Motorsport knows that it will need to be challenging for wins and podiums at every round, and redouble its efforts to maintain its competitive package, if it is to defend its title.
The recipe for 2021 remains the same: we need to keep working as hard as we did in previous seasons, and we have to be focused. We must forget what we have done so far because we cannot rely on the past – we have to build our future. It will take some time to learn the nuances of these new Pirelli tyres, and the list of challenges ahead is long, but we will try to manage everything as best as we can. Our approach has to be exactly the same as it was in the second half of the 2020 season. We have to fight for victory at every event, and we are facing fierce competition. It is a testament of our reputation in motorsport that we boast an incredibly strong crew line-up to help us achieve our goals in 2021.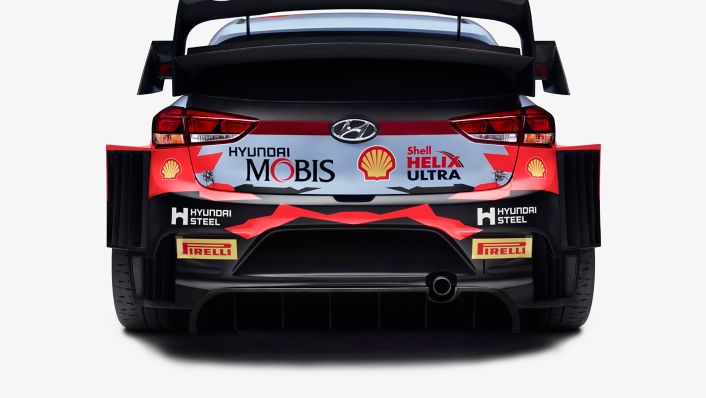 Estonians Ott Tänak and Martin Järveoja return for their second season with Hyundai Motorsport, having scored a home victory and four individual podiums in 2020. The target for the 2019 drivers' champion is to support the team's effort and try to secure a second drivers' title.
Our approach is to always find the maximum in ourselves and the car, but of course it's easier to know the limits this year as we have experience of the car already. I hope we will have a longer and more normal year, so we can really get back into the competition and work mode again. It was not easy to get into the rhythm of the championship last year, with events often cancelled and replaced, so a lot was going on. Still, I'm happy with how well we managed to work together with the team during these difficult times and I believe it makes us stronger for the 2021 season. Our target is the championship title and for that we need to score high on every event.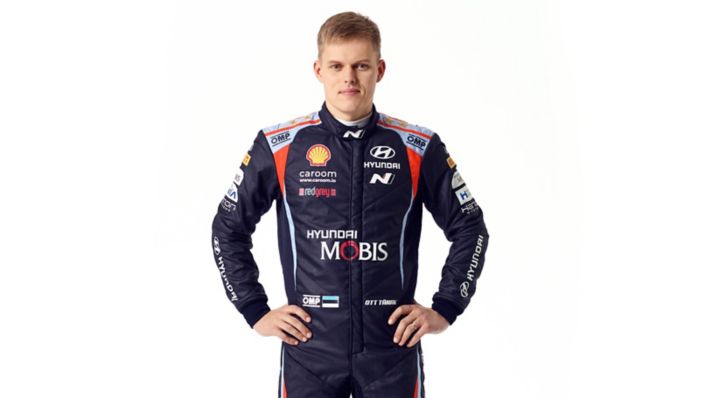 Thierry Neuville ensured the team's title defence got off to the perfect start in 2020 with victory in Rallye Monte-Carlo. Now entering his eighth season with Hyundai Motorsport, Neuville is aiming to put himself in contention from the very beginning of the season, when he will be joined by Martijn Wydaeghe in the co-driver's seat.
In 2021 we're going to fight for the drivers' and manufacturers' championships. The manufacturers' will be really important for the team but, for myself, I want to do everything I can for the drivers' title. I've been chasing it for a couple of years, and I feel that we have the team and the car to do it, so it's up to us now. I'm pleased to see Ypres Rally Belgium back on the calendar; it will be a real pleasure to run in front of the home crowd. The team and I have a great calibration as a result of our eight seasons together; our continuous hard work has seen us improve every year and brought home two titles for the team. We have seen many other famous drivers staying a long time in the same team and bringing back good results and that's our goal for the future.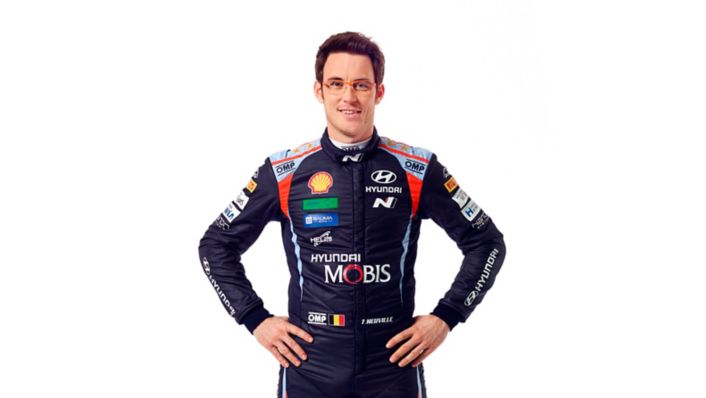 Spaniards Dani Sordo and Carlos del Barrio will reunite for one final outing at Rallye Monte-Carlo, before Borja Rozada joins Sordo in the cockpit of the Hyundai i20 Coupe WRC for his subsequent 2021 appearances. After securing a second consecutive win at Rally Italia Sardegna, Sordo is hoping for more success this season.
I think we have been putting in very good performances in the last few seasons. My aim is to win more rallies and to take maximum points for the manufacturers' championship in all of our rounds. Of course, it will be difficult changing co-driver and we will need a little bit of time to adapt. Some things are better and other things are not the same as before, but I am looking forward to the challenge. Borja is a really good guy and a great co-driver. In my opinion, he was the best option in Spain at the moment.
Irish crew Craig Breen and Paul Nagle will share duties with Sordo in the third car, with the pair looking to score more podium finishes after their stunning second place at Rally Estonia in 2020.
Our result in Estonia demonstrated that everything was there, and we could really fight at the front. I hope that with a more consistent program this season that we can be battling for more podiums. The one thing that has eluded me is a win, so I would desperately love to make that happen this year. Bringing back the manufacturers' title for the third year in a row is going to be a huge challenge. Paul and I want to try and enjoy it as best as we can and hopefully have a great season altogether.