Hyundai Motorsport is aiming for a strong start to its seventh season in the 2020 FIA World Rally Championship (WRC) at Rallye Monte-Carlo next week (January 23-26)
Team will field three Hyundai i20 Coupe WRC cars (Thierry Neuville/Nicolas Gilsoul, Ott Tänak/Martin Järveoja and Sébastien Loeb/Daniel Elena) for the first round of the year
Hyundai Motorsport has set out to defend its manufacturers' title as well as take top honours in the drivers' standings.
Hyundai Motorsport will be aiming to start its seventh season in the FIA World Rally Championship (WRC) on the front foot with a strong result at Rallye Monte-Carlo next week (January 23-26).
As reigning manufacturers' champions and with the current drivers' champion part of its versatile crew line-up, the team is confident it has the strongest possible package to secure both WRC titles in 2020.
 
Rallye Monte-Carlo offers a demanding challenge for crews in the opening round of the season. As the stages begin to vary in altitude, changeable weather conditions and a mix of snow, ice and tarmac are brought into play; tyre choice and concentration levels are critical to success.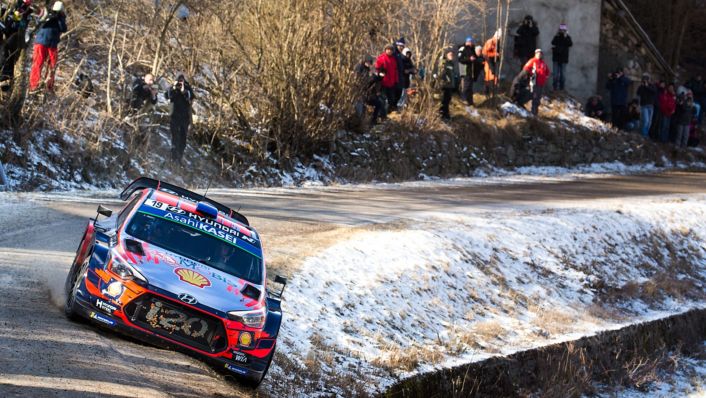 All three Hyundai Motorsport crews are well versed in the complexities and tribulations of Rallye Monte-Carlo. In 2019, Thierry Neuville and Nicolas Gilsoul scored the team's best result in Monte-Carlo to date, finishing just 2.2-seconds from the rally winner.
 
Newcomers to the team Ott Tänak and Martin Järveoja have three consecutive podiums in the Principality, while seven-time Monte winners Sébastien Loeb and Daniel Elena were in contention for third with the Hyundai i20 Coupe WRC in 2019. All three crews tested in the Sisteron region in December, followed by an additional day's testing in mid-January to prepare for the task ahead.
We are ready to face the new season head-on. We have made no secret of our ambitions to go further than last year and to win both the manufacturers' and drivers' championships in 2020. There is always room for improvement, and our focus will be on maximising the reliability and performance of the car to fight at the front at every event. Everyone has been working hard in the off-season, and the fruits of our labours will only be seen once the Hyundai i20 Coupe WRC takes to the stage in Monte-Carlo. Our rivals will also have been seeking to gain the advantage, so the target is to deliver the strongest possible result in every rally. We will remain focused, diligent and committed to achieving our goals.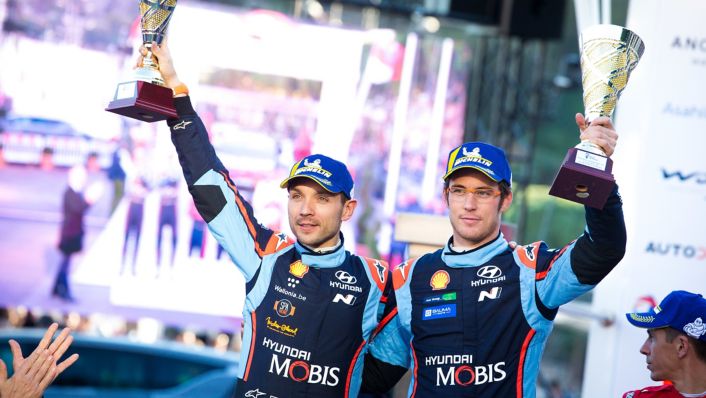 Crew Notes: Thierry Neuville/Nicolas Gilsoul (#11 Hyundai i20 Coupe WRC)
2019 championship runners-up have their sights set on a competitive Monte-Carlo
Second place finish in 2019, just 2.2-seconds behind rally winner
Rally Monte-Carlo kicks off the season and we are straight into the dark stages. It's a very tough event, and tyre choice is crucial. It's a difficult event in which to compete; there's a lot of hesitation and you need good pace notes, as well as accurate information from your weather crew. With different altitudes in the stages, high concentration is key. Conditions are constantly changing and the most dangerous thing for us is black ice. We have been competing in Gap for a few years now and we know which sections are in the shade all day and will be slippery, but there will always be some surprises waiting for us in Monte.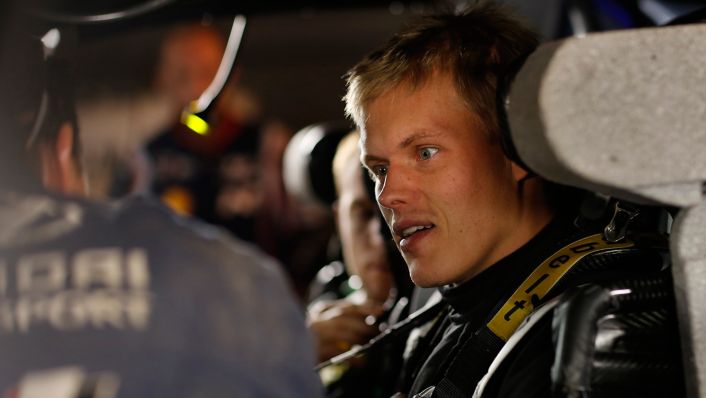 Crew Notes: Ott Tänak/Martin Järveoja (#8 Hyundai i20 Coupe WRC)
Newest additions to Hyundai Motorsport ready to tackle first event
Estonians have a run of three consecutive podium finishes in Rallye Monte-Carlo
The start of a new year begins with probably the most demanding event of the season. To make it even more challenging, we have a new team and a new car to learn while tackling the tricky conditions. It will never be an easy job, but it is important to get a good start and to score some points. With the event held at the end of January, the conditions are normally inconsistent, and a lot depends on the altitude. In the lower conditions you can have dry tarmac, then the higher you go it starts to freeze. With the extreme conditions, it's normal to find some unpredictability in this rally.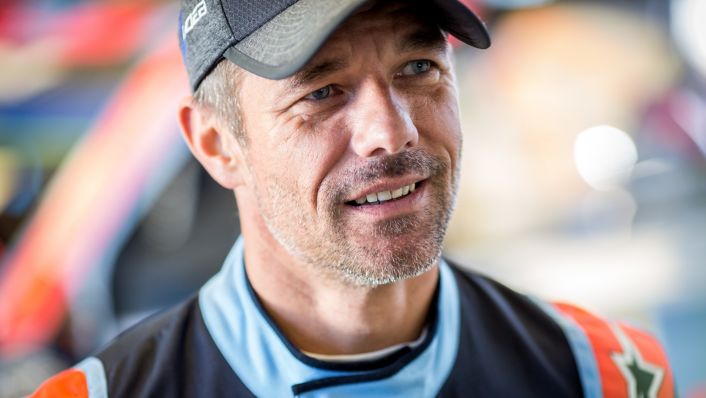 Crew Notes: Sébastien Loeb/Daniel Elena (#9 Hyundai i20 Coupe WRC)
Nine-time champions return for second season with the team
Franco-Monegasque crew was in strong contention for a Monaco podium in 2019
You never know what to expect at Rallye Monte-Carlo. It could be fully dry, wet or feature a lot of snow, which changes the driving conditions. It can even change between the stages and the road sections, which means tyre choice is even more important. You need to find the right rhythm to be fast without taking major risks. This rally you need to approach with your head; it's not just flat out, it's a question of reflection. My previous experience feels like a long time ago, so the rallies feel newer to me than other drivers. We only had one day in the car before Monte-Carlo last year, so hopefully with our current knowledge of the car we will be able to get an even better result than last year.
WRC 2 overview
The Monte-Carlo weekend will also feature the first run in anger in the i20 R5 '20 for Hyundai Motorsport's WRC 2 crews, run by RedGrey Team. Norwegian-Swedish crew Ole Christian Veiby/Jonas Andersson and Russians Nikolay Gryazin/Yaroslav Fedorov are proven entities in the WRC 2 category and are tasked with powering the i20 R5 to new highs.
We are looking forward to taking to the first stage in Monte-Carlo in the i20 R5 '20 and to begin our first season with Hyundai Motorsport. It will be the first time we have run the car in a competitive scenario, and we are confident we can utilise our existing experience of the R5 category to bring home a good result.
After weeks and months of preparation, we are raring to go for Rallye Monte-Carlo. It will be no easy task, but we have done everything we can to ensure we are ready for the challenge ahead. We are excited to work with Hyundai Motorsport and to show what the i20 R5 '20 is capable of doing throughout the year.
Our participation in WRC 2 reaffirms our commitment to WRC, while allowing us the opportunity to demonstrate the competitiveness of the new spec i20 R5 '20 on the world's most famous stages. We wish the crews the best of luck, and we are convinced their capabilities will bring them much success throughout the year.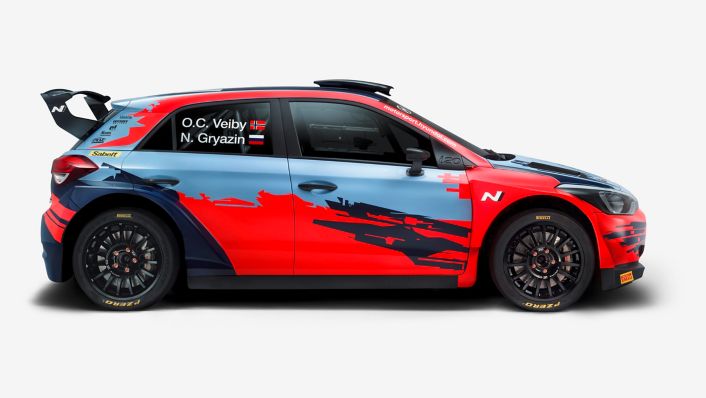 Weekend at a Glance
Rallye Monte-Carlo begins on Thursday with an opening ceremony in Monaco before crews tackle two night-time stages, Malijai-Puimichel (17.47km) and Bayons-Bréziers (25.49km).
Friday's itinerary is the longest of the weekend, with two loops of three stages totalling over 120km - Curbans-Venterol (20.02km), Saint-Clément-Freissinières (20.68km) and Avançon-Notre-Dame-du-Laus (20.59km).
Saturday's action moves to the north- and south-east of the Service Park with two stages, St Léger-les-Mélèzes-La Bâtie-Neuve (16.87km) and La Bréole–Selonnet (20.73km) run twice each.
After an evening service in Gap, crews move back to Monaco for the final four stages on Sunday: two runs of La Bollene-Vésubie-Peira Cava (18.41km) and La Cabanette-Col de Braus (13.36km), the latter acting as the event's Power Stage.
 Fans can watch every second of Hyundai's progress at Rallye Monte-Carlo on WRC+, as well as follow live updates and standings on wrc.com.
Hyundai Motorsport WRC Crews' Info
Hyundai Motorsport WRC 2 Crews' Info