Hyundai Motorsport is fully prepared to challenge for the podium as the team returns to Rallye Deutschland for round nine of the 2016 FIA World Rally Championship (WRC)
Spaniard Dani Sordo returns to competition after an injury lay-off alongside teammates Thierry Neuville and Hayden Paddon
Germany offers Hyundai Motorsport happy memories of its first victory with a 1-2 at the team's home event in 2014.
Hyundai Motorsport will be looking to revive the form that has so far secured two wins for the New Generation i20 WRC as the 2016 FIA World Rally Championship (WRC) moves to Rallye Deutschland.
Located just two-hours from the headquarters of the rally in Trier, the Alzenau-based team will field three New Generation i20 WRC cars in Germany. The 2014 winner Thierry Neuville (#3) will be joined in the Hyundai Shell World Rally Team by 2014 runner-up Dani Sordo (#4), who returns after an injury lay-off. Hayden Paddon (#20) will once again compete under the Hyundai Mobis World Rally Team banner as he continues his learning on tarmac.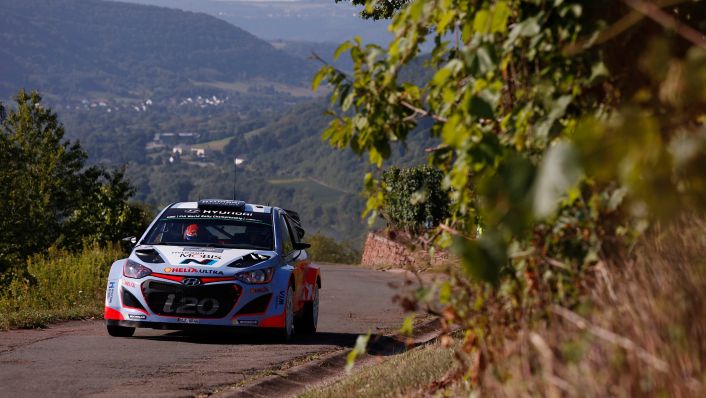 The team had a challenging Rally Finland and missed a podium position on the high-speed gravel roads by only 4.6 seconds. Attention now turns to the fast asphalt of the Mosel region in Germany where the team has been preparing thoroughly.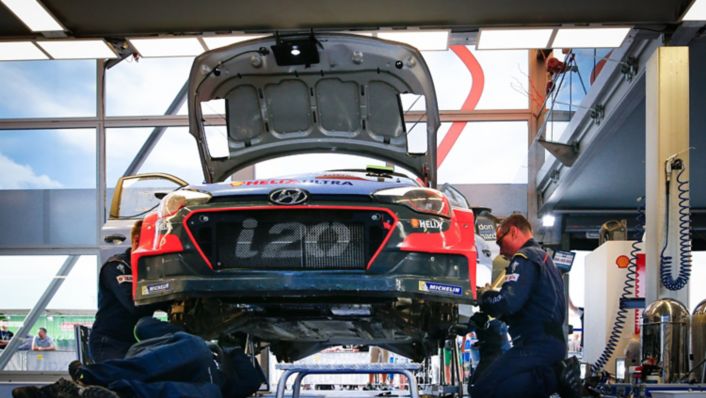 The three-phase test programme for Rally Deutschland started on the Baumholder military ranges in July. Another session earlier this month provided feedback for differential and damper settings, while a final test last week allowed for fine-tuning of the set-up.
Often viewed as the toughest of the tarmac events grouped in the second half of the season, Rallye Deutschland will again be based around Trier, with the backdrop of the Roman Porta Nigra. A unique series of technical challenges face the competitors on the twisty roads of the Mosel wine region and Baumholder ranges where the unforgiving hinkelsteine have a justified reputation as car-breakers.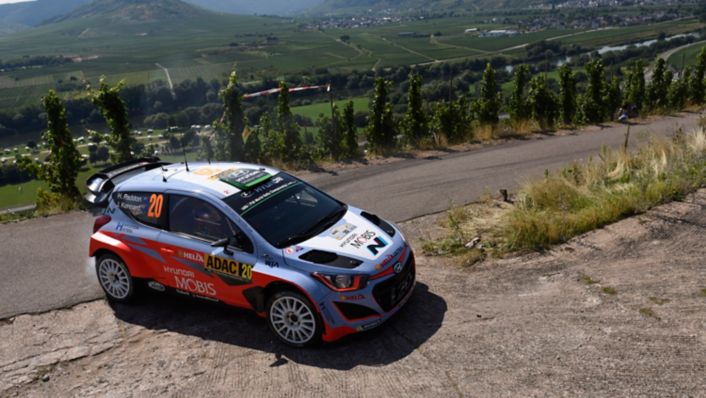 The unpredictable weather always makes tyre choice an important factor, placing a premium on up-to-date information from the gravel crews. To add to the complexity, road characteristics can vary significantly even within the same group of stages, meaning that set-up and tyre choice is often a calculated compromise on the low-grip surfaces.