Hyundai Motorsport and Dani Sordo have extended their current contract to cover the 2017 and 2018 FIA World Rally Championship (WRC) seasons
Sordo and co-driver Marc Martí have been part of the project since the team's first rally back in 2014 and have since shown impressive consistency and speed
Sordo and Martí have taken a total of three podiums for Hyundai Motorsport, including second place at last weekend's Rallye Deutschland, equalling their best result for the team.
Hyundai Motorsport has today confirmed a two-year extension to its agreement with Dani Sordo, which will see the Spaniard remain with the team until the end of 2018.
Sordo has played an integral part in establishing Hyundai Motorsport in the FIA World Rally Championship (WRC) in recent years. Along with co-driver Marc Martí, Sordo has helped the team to demonstrate sustained performance improvements since its WRC debut in 2014.
The Spanish crew contributed to the team's historic 1-2 in Rallye Deutschland two years ago, while adding a further podium in Rally Spain in 2015. The pair have been regularly among the quickest in the field this season and secured their first podium of the season yesterday, finishing Rallye Deutschland in second place - equalling their best result for the team.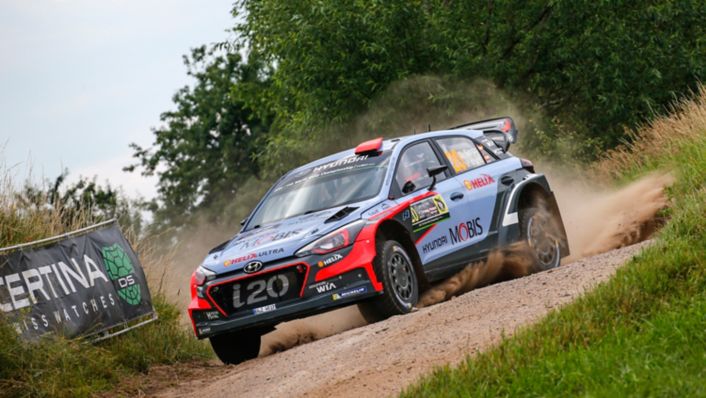 We are delighted to continue our relationship with Dani as we look to build further on our inaugural years in the WRC. Since we joined the Championship back in 2014, Dani has been an essential member of our team. He is motivated and consistent, helping us to develop both on and off rallies. We have shared many happy memories together, including their excellent result at the weekend. We can now look forward to even more positive progress in the future.
Hyundai Motorsport has become like a family to me, so I am pleased to extend my contract for two more seasons. I have had the pleasure of seeing and helping this young team grow into real contenders in just a few years and I am really excited to see where we can develop into the future, especially with the new regulations. My aim is to fight for WRC wins and podiums on a regular basis, and I know that is a realistic goal with this team. We've had our most successful season to date in 2016 but I know that there is so much more to come this season - and beyond.