It was the Hyundai Motorsport Team´s second WRC season, and fans experienced a great amount of challenge, unpredictability and excitement. Although the battle for second place was fierce until the last event, the team said afterwards that it was pleased with its overall third place and is already gearing up to towards 2016.
Hyundai Motorsport concludes the 2015 World Rally Championship (WRC) in third place in the Manufacturer´s Championship. Here are the highlights of an eventful season
Challenging Wet Conditions in Wales

Despite a challenging 2015 WRC final round in Wales, Dani Sordo and Haydon Paddon managed to claim fourth and fifth place respectively, securing third place overall in the Manufacturer´s Championship. Just six points separated them from second place which was claimed by Citroën. Still, there was no doubt that all Hyundai Motorsport crews were a force to be reckoned with throughout the entire season.
A Record-Setting Jump and Second Place in Snowy Sweden

For example Thierry Neuville literally flew into the limelight on the rally´s second weekend when he scored an outstanding second place in Sweden. Plus, with his 44 metre monster jump over "Colin´s Crest" – a notorious crest preceded by a fast series of curves - the Belgian driver set a new record in WRC history, making him the undisputed winner of the "Colin´s Crest Award".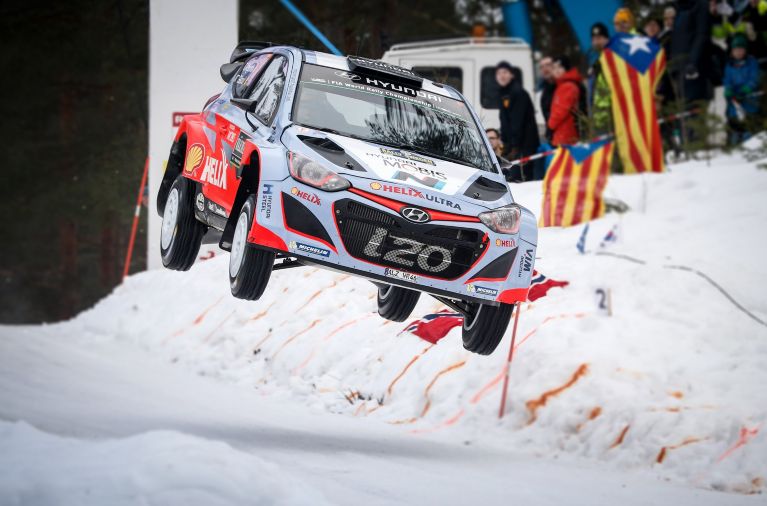 Italy: Paddon and Neuville Score Podium Finishes

In Sardinia the Hyundai Motorsport drivers had the pedal to the metal and scored podium finishes. Second and third place respectively were the outcome of a highly successful weekend on the Italian peninsula.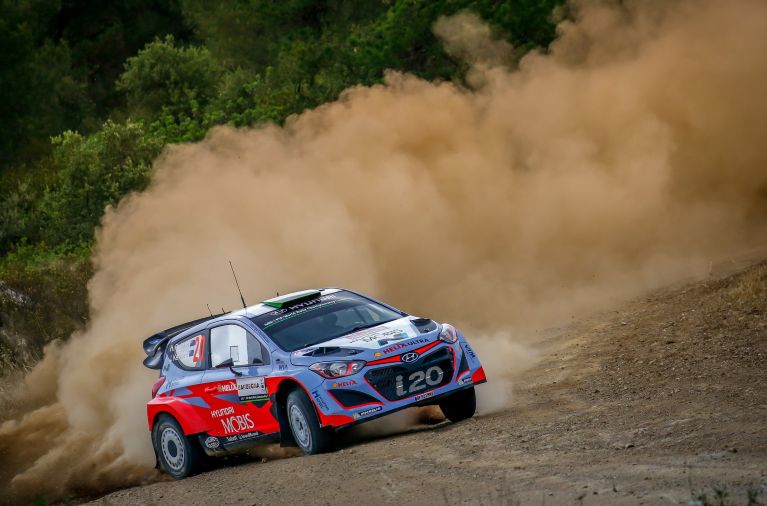 Dani Sordo on the Podium in Spain

In his native Spain Dani Sordo achieved third place, his first podium finish of the season. While a podium placing had been considered unlikely during preparations, the Spaniard, together with the Hyundai Team, fought very hard and was rewarded with a 3rd place and a cheering crowd.
Hyundai Motorsport Gearing up for 2016

After the final rally in Wales the 2016 countdown is now under way. With the New Generation i20 WRC replacing the i20 used in the 2015 World Rally Championship, Hyundai has a powerful weapon in its racing arsenal. Previewed at the most recent Frankfurt Motor Show IAA, the racer will make its debut at the 2016 Rallye Monte Carlo.