World first live reactive 360-degree audio-visual experience
Dome will host up to 45,000 fans across 45 matches of EURO 2016
Free to attend, tickets available via Ticketmaster.co.uk/HyundaiFanDome
Hyundai Motor UK is launching a one-of-a-kind, innovative 'FanDome' experience in King's Cross, London which will host 45,000 guests across 45 games of EURO 2016.
The Hyundai FanDome will give fans the opportunity to experience football like never before, through a world-first live reactive 360-degree audio-visual experience. 
Instantly reacting in real time to the action in live games - everything from goals scored, red and yellow cards, penalty shootouts, national anthems and even injury time will trigger a unique audio-visual response inside the Hyundai FanDome.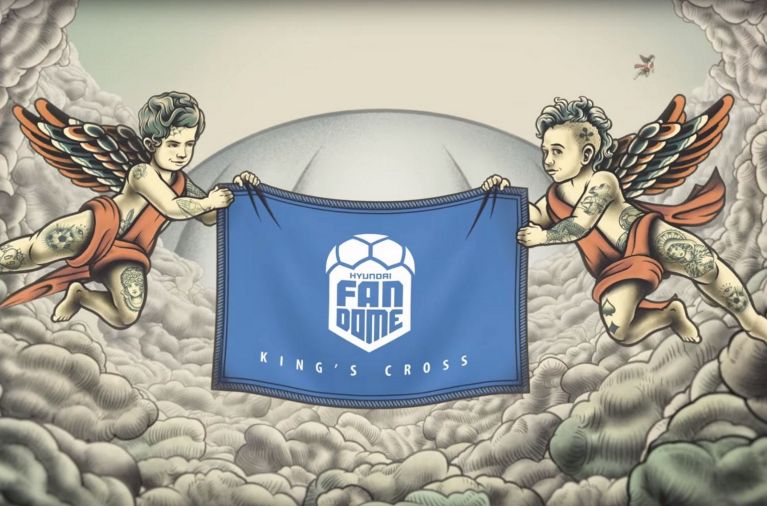 A system of giant 360-degree screens will surround the entire interior, enclosing fans in 'Football Heaven' - a stylised world of football for all the family.
Football Heaven will be fronted by renowned actor and former Wales international player Vinnie Jones, who will inject his own unique style and personality into the experience.
Tony Whitehorn, Hyundai Motor UK's President & CEO comments: "We are thrilled to be able to put fans first and share their passion for the sport by creating this innovative and truly unique football experience. We hope that for those who can't get to France, this will be the best place to experience the matches. The Hyundai FanDome is a celebration of our long standing partnership with football and marks our sponsorship of EURO 16."
Guests attending the Hyundai FanDome will also be in with a chance of winning one of three pairs of tickets to the EURO 2016 Final in Paris, with each winner receiving hospitality, accommodation and travel costs alongside their tickets.
The Hyundai FanDome will broadcast 45 matches from the first Group Stage match on Friday 10th June to the final, to be held on Sunday 10th July.
Fans from across the country can apply for free tickets to the Hyundai FanDome via
Ticketmaster.co.uk/HyundaiFanDome
.