The VH AWARD expands this year to honor new media artists of diverse Asian backgrounds from previous years' eligibility of South Korean citizens

Five artists are recognized as finalists and will be offered opportunities to showcase their works at renowned global art institutions and virtual museums

Lawrence Lek's winning work, 'Black Cloud', explores geopolitical implications of AI and highlights intersections of art and AI-technology 

Hyundai Motor Group continues its support for exploration of art-technology convergence in line with its vision of coming 'Together for a Better Future'
Hyundai Motor Group (the Group) honored today artist Lawrence Lek as the Grand-Prix winner at the 4th VH AWARD, an bi-annual event organized by the Group to discover and support emerging artists of different Asian backgrounds.
Launched in 2016, the VH AWARD has brought into the public limelight diverse Asian artists working in the new-media realm. The award stems from the Group's commitment to activating the intersections of art and technology through cross-cultural research and interdisciplinary artistic expressions. 
For the 4th VH AWARD, the scope of the eligible awardees has been expanded from South Korean citizens to all Asians, whose works creatively portray and question the vast array of issues occurring across Asia, including the relationship between humanity and artificial intelligence and the consequences of climate change. In terms of the eligibility, the event admits all applicants with connections to Asia in one form or another, whether through ethnicity, personal identification or value, the place of residence, et cetera.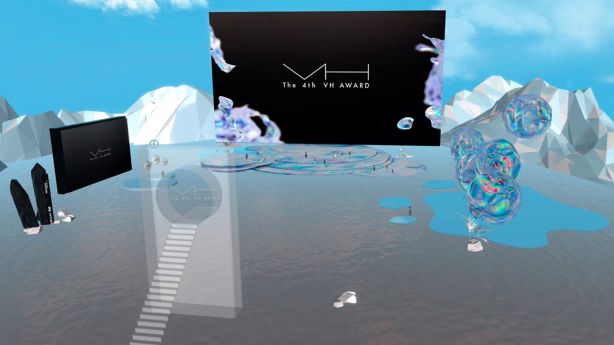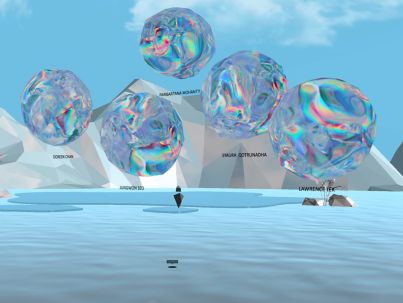 Lek's 4th VH AWARD Grand-Prix-winning work, titled "Black Cloud," is the culmination of the London-based artist's ongoing body of virtual-reality artworks. Through his virtual-space creations, Lek, who is of Malaysian-Chinese descent, opens up inquiries into the "geopolitical" implications of artificial intelligence and illuminates the various links between art and AI – particularly the ways in which the different societal attitudes toward AI control peoples' values, lifestyles and modes of operations around the world.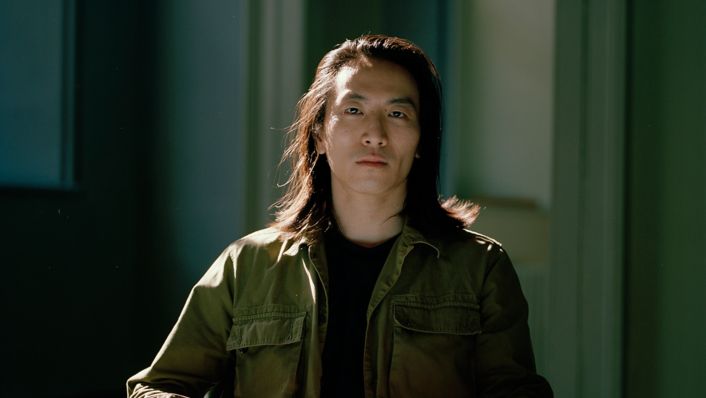 The virtual tools, such as computer-generated images and computer games, can enable contemporary artists to create environments that reflect some of the utopian ideas of architecture. I enjoy the freedom that these virtual spaces offer, as they are not limited by the same financial or political considerations involved in creating real-life architecture.
By using gaming software and computer-generated-imagery animation tools, Lek has created digital environments that combine real-place settings and fictional scenarios, thereby highlighting the impact of the virtual world on the popular perception of reality.
With the 4th VH AWARD, Hyundai Motor Group celebrates the diversity and creativity of Asian media artists around the world who share the Group's vision of coming 'Together for a Better Future. These emerging artists have illuminated our views on the future of humanity and empowered us to forge connections across cultural boundaries.
The five finalists are Lawrence Lek, based in the U.K. and of Malaysian-Chinese descent; Doreen Chan, based in the US and of Hong Kong-Chinese descent; Paribartana Mohanty, based in India and of Indian descent; Jungwon Seo, based in South Korea and of Korean descent; and Syaura Qotrunadha, based in Indonesia and of Indonesian descent.
They participated in an online residency program hosted by Eyebeam, a New York City-based art and technology center. The program supports the production of new artworks while providing professional development sessions with mentors, such as curators Barbara London, Karen Archey and Ute Meta Bauer, as well as artists Zach Lieberman and Kamau Patton and a US-based artist working under the name, "American Artist."
Each artist has received a USD 25,000 to produce a screen-based audio-visual work; and as the Grand-Prix recipient, Lek will receive an additional USD 25,000. All finalists' works will be screened at upcoming events at various virtual museums and renowned art institutions around the globe.
This year's VH AWARD global jury members included Sook-kyung Lee, Senior Curator at Tate Modern; Christopher Phillips, an independent curator and critic; Aaron Seeto, Director of Museum MACAN; June Yap, Director of Curatorial, Collections and Programmes at Singapore Art Museum; and Roderick Schrock, Executive Director of the Eyebeam art and technology center.
More than 200 people, including global art-world opinion leaders, journalists, previous winners of the VH AWARD and Hyundai Motor Group employees, joined the virtual award ceremony held on the SpatialWeb platform on November 10. The event featured individual virtual rooms for all shortlisted artists, in which full-length versions of their works were available for public viewing. Their works are now up on the 4th VH AWARD website.
Unique to this year's event was a virtual treasure-hunt game involving collectible art coins, dubbed the "Non Fungible Tokens (NTF)," which visitors discovered from hidden spots for the several hours of its opening. The first 50 guests to collect more than one coin were presented with "NFT artworks" that were imbued with key visual elements drawn out from the finalists' works.