Hyundai Motor has extended its multi-year partnership with Club Atlético de Madrid for another season
As Global Automotive Partner, Hyundai's logo will continue to feature on sleeve of Atlético shirts in domestic competitions next season
A new video celebrates partnership and Atlético's recent 2020/21 La Liga title victory
Hyundai Motor has extended its multi-year partnership with Club Atlético de Madrid for a further season. This announcement follows on from Atlético's recent La Liga triumph: the club's first Spanish championship win in seven years and eleventh overall.
As part of the partnership, the Hyundai brand logo will continue to be displayed on the sleeve of the Atlético Madrid jersey in all domestic competitions until 2022. Hyundai will also continue to work closely with the club to create exciting initiatives and valuable benefits for the club's players and fans.
Hyundai also unveiled a new video to commemorate its continuation as Global Automotive Partner of Atlético and celebrate the club's recent La Liga title win. The footage features highlights from the past season, while also thanking fans who have continued to passionately support the team, despite being unable to attend matches at Wanda Metropolitano for the past 14 months. Both Hyundai and Atlético are looking forward to welcoming supporters back to the stadium later this year.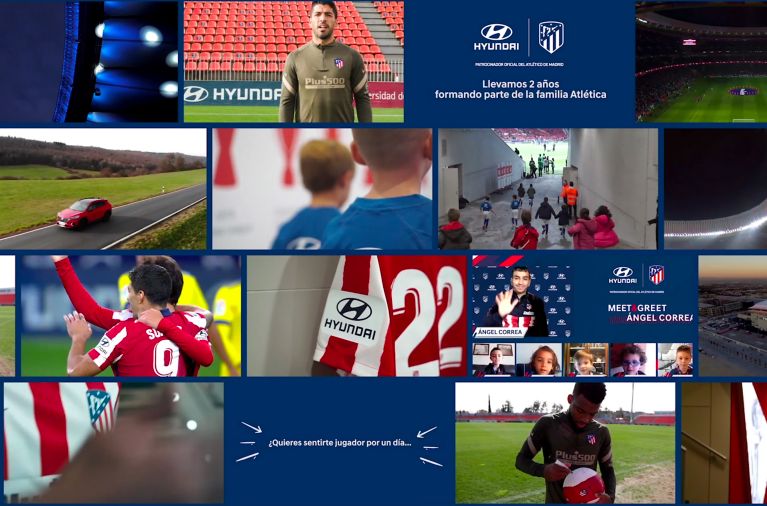 Hyundai congratulates Club Atlético de Madrid on a successful season, culminating in its eleventh La Liga title. When we started this journey, we knew that Atletico de Madrid and their fans were unique: they were more than just a team - they were a family. For the past three seasons, we've shared unforgettable memories. We are looking forward to continuing this exceptional journey and extending our partnership with the club and its fans, to enjoy even more incredible moments together.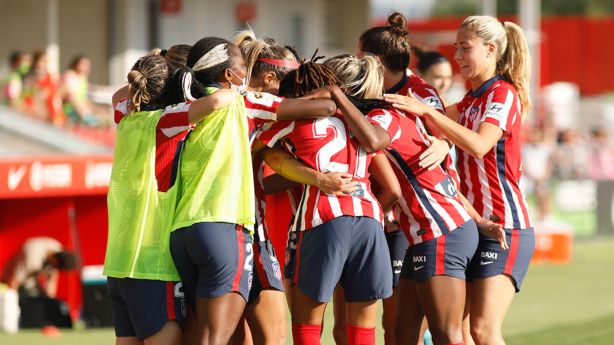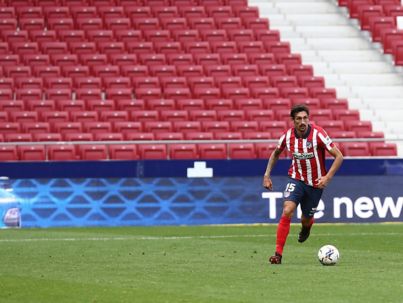 We are very keen to extend our sponsorship with Hyundai for the coming 2021/22 season. After three years together, we have formed a great team, which has become even stronger in these recent, difficult, months. Hyundai has always shown us their support and passion and this has helped us to achieve great things like this year's La Liga!
Since partnering with Atlético Madrid in 2018, Hyundai has engaged in a number of engaging activations with the club's players and fans. Last year, Hyundai celebrated the launch of the new TUSCON Hybrid at Wanda Metropolitano by gifting a model of the car to every player from the men's and women's teams.
Earlier this year, Hyundai organised a special training session with the all-new IONIQ 5. The midsize CUV's innovative Vehicle-to-Load (V2L) technology, which supports bidirectional charging, powered the treadmills of Atlético stars Luis Suárez, Jan Oblak and Marcos Llorente.
Champions for the eleventh time
Club Atlético de Madrid celebrated its eleventh La Liga championship following a last-day victory over Valladolid on 22 May. Diego Simeone's men clinched the Spanish title with 86 points. Impressively, the club only conceded 25 goals in the league all season, earning goalkeeper Jan Oblak his fifth Zamora Trophy. Meanwhile, Uruguayan star striker Luis Suárez netted 21 goals in his first season for the club, following his transfer from title rivals FC Barcelona.
Atlético began the season strongly in September with a 6-1 win against Granada, with Suárez scoring twice on his debut after coming onto the field as a substitute. The club remained unbeaten for the first 10 matches, which included an impressive 1-0 win over FC Barcelona, thanks to a goal from Yannick Carrasco.
Throughout the season, Atlético impressed on the road, notching up 11 victories away from home. These included crucial last-minute wins against Alavés and Eibar, with Suárez scoring on both occasions.
A run of three victories in the last three matches sealed the club's latest La Liga title.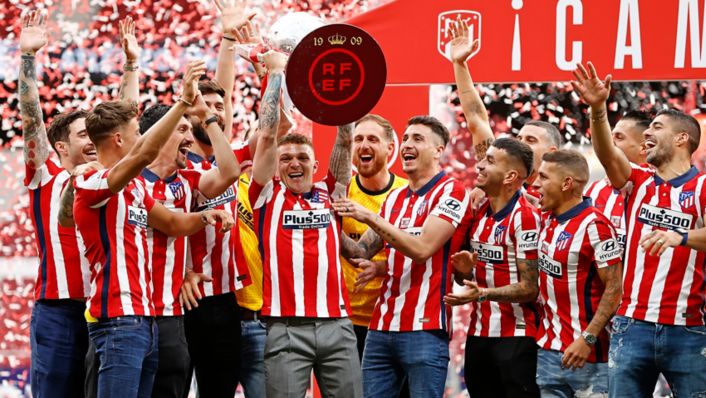 Hyundai extends its presence at the highest level of football
With this latest announcement, Hyundai further extends its long-standing presence in football at the highest level, having been continuously engaged in national and international competitions for more than 20 years.
Hyundai has been a FIFA Top Partner since 1999 and was engaged with UEFA for 18 years to 2017. The company remains heavily involved with national teams as well as individual clubs in many countries, including Chelsea FC in the UK, AS Roma in Italy, as well as Hertha BSC and Eintracht Frankfurt in Germany.