Hyundai Motor and Tate announce a major partnership with the longest initial commitment from a corporate sponsor  
Hyundai Motor's support will realise the 'Hyundai Commission' – a new-series of annual installations in the Turbine Hall at Tate Modern, London – beginning in the Autumn 2015
Part of Hyundai Motor's aim is to seek long-term partnerships that connect people and communities on an emotional level
Hyundai Motor Company, the fastest-growing automaker by brand, today announced an 11-year partnership (2014 - 2025) with Tate, one of the world's top art institutions based in the U.K.
Through this partnership – Hyundai Motor's first with a globally-acclaimed art organisation – the Company's support will realise the 'Hyundai Commission – a new-series of annual installations by contemporary artists in the iconic Turbine Hall at Tate Modern, London beginning in 2015.
The collaboration – which is founded upon Hyundai Motor's and Tate's commitment to worldwide innovation – is the longest of its kind in Tate's history. It aims to encourage the organic and sustainable development of this community through the engagement of contemporary talent and a greater understanding of new audiences.
The press conference, that took place today in Tate Modern's Turbine Hall, was attended by the UK Secretary of State for Art & Culture, Media & Sport, Maria Miller, and Executives including Vice Chairman of Hyundai Motor, Euisun Chung, Director of Tate, Nicholas Serota and Director of Tate Modern, Chris Dercon.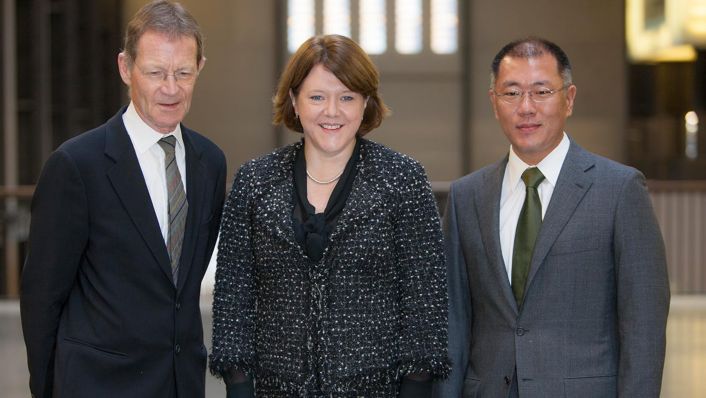 "At Hyundai Motor, we understand that cars can provide much more than transportation. They can connect with people emotionally and it is this same feeling that connects people to great art.  This is the nature of our partnership with Tate," said Hyundai Motor's Vice Chairman Euisun Chung. "We are excited about the new possibilities that lie ahead and are very privileged to be working together with Tate on this inspiring collaboration." "We look forward to working together with Hyundai Motor, exploring the most innovative and creative ideas from around the world." said director of Tate Nicholas Serota. "Hyundai Motor's commitment to Tate will give us an unprecedented opportunity to plan for the future, and will secure a decade of exciting new Turbine Hall commissions for all Tate Modern's visitors."
Since Tate Modern opened in 2000, the Turbine Hall has hosted some of the world's most memorable and acclaimed works of contemporary art, reaching an audience of five millions each year. The way artists have interpreted this vast industrial space has revolutionized public perceptions of contemporary art in the twenty-first century. The annual Hyundai Commission will give more artists an opportunity to create new work for this unique context.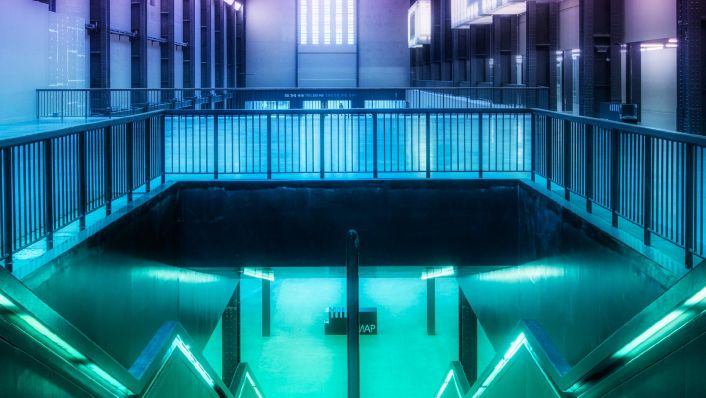 The Hyundai Commission will continue Tate Modern's focus on widening the geographical view beyond previous legacies by discovering talents in all areas of the world. Further, Hyundai Motor's support for art will go beyond the Turbine Hall, and will expand to other areas such as South America, the Asia Pacific region, the Middle East, Russia and Eastern Europe.

In addition, marking the start of this new partnership, Hyundai Motor has joined forces with Tate's Asia Pacific Acquisitions Committee to support a major acquisition for Tate's collection, dramatically improving the museum's holdings of art from Asia. The acquisition consists of nine key works by the renowned South Korean artist Nam June Paik (1932-2006). Often considered the founder of video art, Paik explored humanity's ever-changing relationship with technology, from radio and television to robotics and computing. A major retrospective was presented at Tate Liverpool in 2010 and this acquisition is the first time the artist's work has entered Tate's collection. These nine works span 40 years of his pioneering career and will go on display at Tate Modern later this year.

Today's announcement also coincides with the completion of a newly-built bridge across the top of the Turbine Hall. Designed by Herzog & de Meuron, this bridge joins the existing galleries on level 4 of Tate Modern to the new building being developed to the south. Opening to the public in 2016, this project will transform Tate Modern with the Turbine Hall at its heart, offering in due course dramatic new views on The Hyundai Commission.

Aside from Tate, Hyundai Motor has a 10-year partnership with MMCA (National Museum of Modern and Contemporary Art) in Seoul, which allows MMCA to invent a strong promotional platform for Korean artists. As Hyundai Motor strongly believes that a true art experience is not possible from a one-time event, it plans to continue sustainable commitment for the art community.