Hyundai Motor announces results of its first partnership with the Intelligent Mobility (IM) Accelerator programme
The third cohort of IM Accelerator partner companies officially started on July 3rd 
Through its partnership with IM Accelerator, Hyundai demonstrates its commitment to scouting and supporting disruptive mobility technologies in the UK 
Hyundai Motor has announced the results of its first partnership with the Intelligent Mobility (IM) Accelerator programme.
Meanwhile, the IM Accelerator officially launched the next cohort on July 3rd. 
Hyundai Motor, together with Kia Motors, joined the IM Accelerator in Milton Keyes last year. This world-leading programme focuses on developing data-driven future mobility solutions. With this partnership, Hyundai works with the IM Accelerator's founding partners Connected Places Catapult (CPC) and Wayra UK to nurture and develop start-up businesses with promising solutions to critical transport issues.
Hyundai focuses in particular on businesses working in automation and autonomy, cleantech, smart infrastructure, user experience, and transport data and analysis. The IM Accelerator programme's goal is to develop these small businesses to deliver future mobility solutions for the UK transport industry, helping them grow into world-leading companies.
Applications for the new IM Accelerator's cohort has been closed and starting from July 3rd the selected start-ups will receive a six-month support programme, providing office space, mentoring and networking. They will also get access to Wayra UK's and the CPC's networks of investors, government agencies, customers, large corporates and universities. In addition, they will have opportunities to work with the CPC's world-leading Data, Visualisation, Customer Experience and Connected and Autonomous Transport capability teams.
Hyundai Motor strategically invests in AppyParking
Founded in 2013, AppyParking is a kerbside management and mobility technology firm. Through its award-winning smart parking app, the company is transforming parking experiences for motorists and empowering local authorities and car park operators to better manage their assets.
Hyundai Motor discovered AppyParking through the IM Accelerator programme, and decided to provide strategic investment, alongside Sumitomo Corporation as part of the startup's total £7.6 million Series A funding round. The round was led by West Hill Capital LLP with participation from existing investors Aviva Ventures and Breed Reply. It brings the firm's total funding to over £11 million since its launch. 
The funding will enable the company to deepen its talent pool, accelerate product development to support domestic and international growth, as well as expand its marketing and sales efforts. Through this investment, Hyundai continues to demonstrate its commitment to scouting and supporting disruptive mobility technologies in the UK.
Hyundai Motor partner Spark EV completes extensive trials of electric vehicle range prediction technology
Hyundai is open to supporting companies with proof of concept who undertake feasibility tests to validate new technology and help accelerate their growth. Hyundai discovered one such company, Spark EV Technology, through the IM Accelerator programme. Spark EV's software uses live data from the vehicle, driver and atmospherics to deliver more accurate, personalised journey predictions for EVs, adapted to every driver.
Developed in Cambridge, UK, Spark EV combines the company's own research and work from the University of Essex. Its technology is aimed at automotive companies, mobility providers and tier 1 electronics OEMs.
Spark EV recently completed an extensive one-month trial of its EV range prediction technology using Hyundai electric vehicles. The company conducted this by applying proprietary machine learning algorithms to help it continually learn and improve prediction accuracy after each journey. In these real-world tests, Spark EV's technology has proved to be an elegant solution with highly accurate prediction system.
At Hyundai CRADLE, we are focused on innovation, which is why we are delighted to support the IM Accelerator programme. These exciting first results from our partnership with Spark EV demonstrate the potential solutions and benefits of EV range prediction technology. Going forward, we are excited that we will be working with AppyParking to further accelerate its product development as well as continuing to support innovative mobility technologies.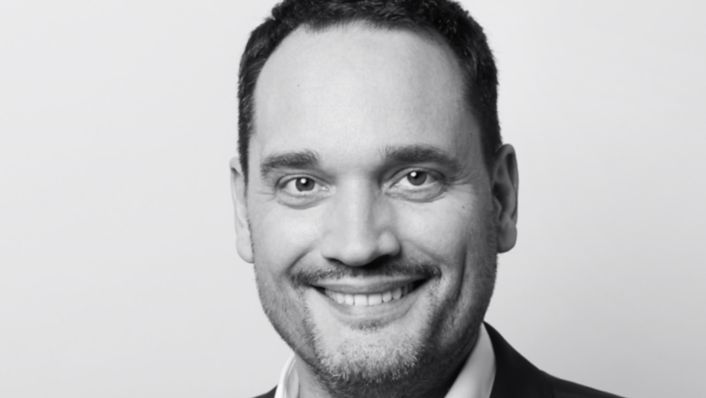 Hyundai's commitment to the IM Accelerator has been a remarkable addition to the programme and a strong endorsement of the UK's innovation landscape. Our aim is to give innovative UK businesses the chance to grow into world leaders and Hyundai's investment in the fantastic teams at AppyParking and SparkEV are exciting examples of how we have been able to achieve this. We are looking forward to working with AppyParking and SparkEV in the future and to our continued partnership with Hyundai in our Accelerator programme.
Congratulations to AppyParking and Hyundai. This is precisely why we do these programmes and seek committed partners that will help our start-ups to scale via business development deals. We are confident that this will be the first of many such deals.