The exhibition will be displayed at three Hyundai Motorstudio locations, including Beijing, Seoul and Moscow
The partnership continues Hyundai's global commitment to offering extraordinary experiences for people to view world famous artworks
Hyundai Motor Company and Ars Electronica today announced the opening of a unique global art exhibition to be displayed at Hyundai Motorstudio locations around the world.
Hyundai Motor Company and Ars Electronica today announced the opening of a unique global art exhibition to be displayed at Hyundai Motorstudio locations around the world, including Seoul, Beijing, and Moscow. This is the first time that Ars Electronica's world famous art exhibition program is partnering with a single organization to simultaneously present an exhibition in three different global locations. 
Under the theme, 'Future Humanity – Our Shared Planet', the exhibition addresses the future relationship between humans and machines and the interplay of culture and technology. It also explores the tension between tradition and spirituality as well as mechanization and rationalization.
The exhibition aims to explore and express the essence of humanity as well as the importance of loving mankind, something that is at times under-acknowledged in our everyday lives which are driven by advanced technologies. Hyundai Motor will continue to make various efforts in conveying human-centered values that go beyond mobility technology.
The exhibition focuses on the social and cultural dimensions of technological progress. 25 works of art by 19 artists will be on display almost simultaneously, but divided among the Hyundai Motorstudios located in Beijing, Seoul, and Moscow.
In particular, the opening ceremony of the China exhibition was held together with the 2nd Hyundai Blue Prize Award on November 7, introducing new Chinese curators. The two winners of the prize will be presenting their work respectively under the theme of "Future Humanity" at Hyundai Motorstudio in Beijing.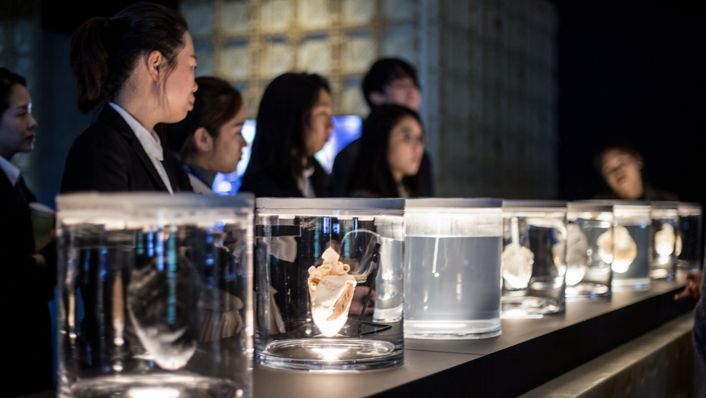 Martin Honzik, director of Ars Electronica Festival, Qiu Zhijie, Professor of China Central Academy of Fine Arts and Artistic director of the Chinese Pavilion at the 2016 Venice Biennale, and Daehyung Lee, Artistic director of the Korean Pavilion at the 2017 Venice Biennale, will co-lead the curation, which will show three different views of three curators in different dimensions who came from different geographical and cultural backgrounds.
Ars Electronica Festival is a world-renowned media art festival that began in Linz, Austria in 1979, and is a major stage of art, innovative technology, and ideas that inspire people around the world. Hyundai Motor became an official sponsor of the event this year.
Ars Electronica collaborates with artists, scientists, technologists, engineers, entrepreneurs and social activists from all over the world to share innovative visions, ideas and projects. For the past two years, Hyundai Motor and Ars Electronica have been working closely together in the artificial intelligence field.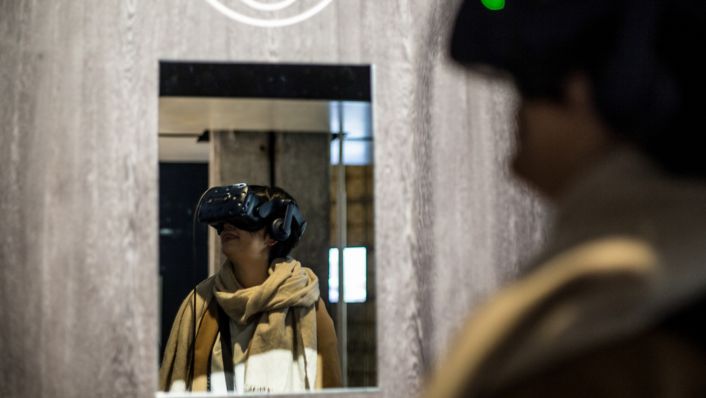 First opening in Seoul, Korea in 2014, Hyundai Motorstudios are brand experience zones that convey the company's artistic spirit and experimental approach to design. The word 'motor' captures the essence of Hyundai, and the word 'studio' refers to a place for contemplating and creating new things. Since its inception a total of six Hyundai Motorstudios have opened around the world, four in Korea, and one in China and Russia, amassing approximately 3.65 million visitors so far.
The partnership continues Hyundai's global commitment to creating better access to art for people, and is part of a unique series of long-term relationships that the company has established with leading art institutions around the world. Hyundai Motor has also initiated partnerships with the National Museum of Modern and Contemporary Art Korea (MMCA), the Los Angeles County Museum of Art (LACMA) and Tate Modern in the United Kingdom.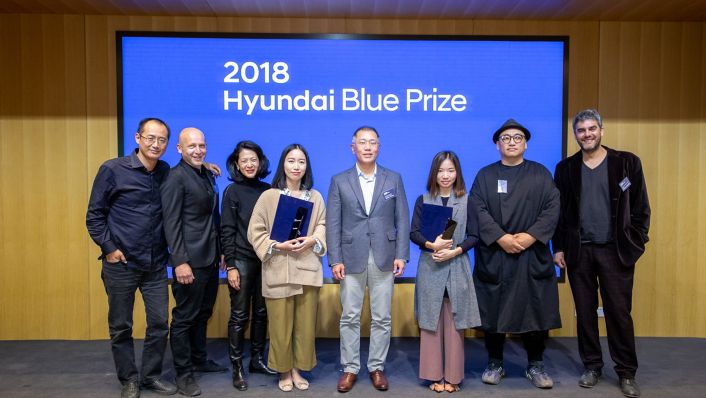 Exhibition Details:
Hyundai Motorstudio Beijing 
Opening: November 7th, 2018 / Closing: February 28th, 2019
Artists: Michele Spanghero (IT), Shinseungback Kimyonghun (KR), Mary Flanagan (US), Memo Akten (TR), Toby Kiers, Isaac Monté (NL), Amy Karle (US), Lining Yao (US/CN), Jifei Ou (CN), DEPART (AT), Etsuko Ichihara (JP), Dan Chen (TW/US), Long Xingru & Zhou Jiangshan (CN), Wang Yuyang (CN), Dent Hanbin, Zhang Sitian (CN)
Hyundai Motorstudio Seoul
Opening: November 9th, 2018 / Closing: February 28th, 2019
Artists: Yangachi (KR), ROOMTONE (KR), LEE Jangwon (KR)
Hyundai Motorstudio Moscow
Opening: November 24th, 2018 / Closing: February 28th, 2019
Artists: ::vtol:: aka Dmitry Morozov (RU), STAIN (RU)