Hyundai Motor's IONIQ Electric has been found to be the cheapest car to own out of all models currently available across European markets.
Hyundai's first all-electric vehicle came out at the top of a list of 66,650 vehicles studied by Sust-It, an independent website set up to help consumers buy the best products for their budget. With an energy rating of 47.38 grams per kilogram, the IONIQ Electric, which has a battery range of 280 kilometres, was found to cost 0.02 Euro per kilometre to run, or 385.49 Euro over one year.
Sust-it, which rates the energy efficiency of thousands of products ranging from computers and laptops to dishwashers and fridge-freezers, calculated the running cost of every vehicle on the list from the amount of energy they use and CO2 they produce over 19,000 kilometres – the average distance a person will drive every year. For electric vehicles like the IONIQ Electric, it took into account the carbon dioxide emissions produced to generate the electricity used during recharging.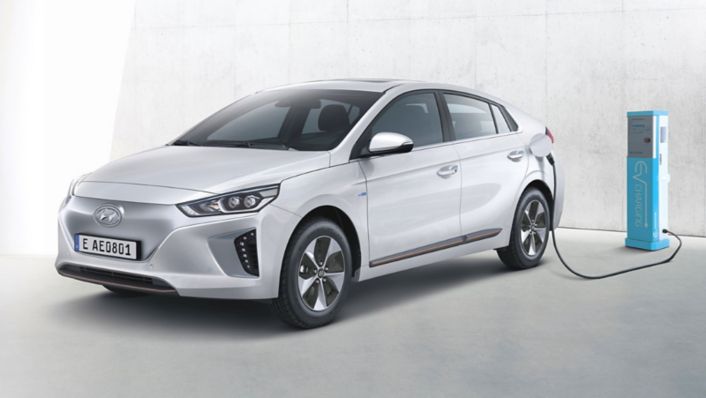 Class-leading aerodynamic efficiency

One of the major reasons why the IONIQ Electric is so energy efficient is its design: a sleek, coupé-style silhouette that harnesses airflow to minimise air resistance and emissions. Its exterior panels are designed to flex to boost aerodynamics further, which, when combined with various other smart efficiency solutions, produces a class-leading drag coefficient value of just 0.24.
The IONIQ Electric's diffuser and rear spoiler generates downforce for more optimised handling at higher speeds, whilst simultaneously minimising the effect of drag. The gentle slope of the roofline merges seamlessly into the rear spoiler, while slim contoured door mirrors aid airflow and minimise wind noise, creating a shape that is both sporty and aerodynamically efficient.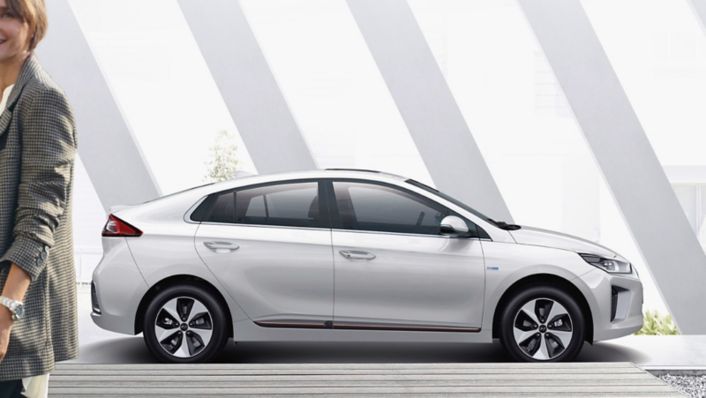 The power of three

The Hyundai IONIQ Electric is part of the successful IONIQ line-up of three different models. Hyundai Motor is the first automotive manufacturer to offer an electric, a hybrid and a plug-in hybrid powertrain in one single body type.
Since IONIQ entered the market in late 2016, Hyundai has sold more than 28,000 units across Europe. With a maximum five-star Euro NCAP safety rating and several European awards for its design and overall performance, the IONIQ is one of the most decorated, best-value eco-cars in the market.