The Hyundai IONIQ Electric has been rated 5 stars – the maximum number of Green NCAP stars possible.
The details were made public in a press conference held in Brussels, coinciding with World Energy Efficiency Day.
Out of twelve vehicles fully tested, the Hyundai IONIQ Electric 100% EV is one of just two Eco-minded vehicles to achieve the maximum score.
Green NCAP, Europe's first vehicle ranking specifically for emissions and energy efficiency in real-world driving conditions, has officially announced its first list of tested models.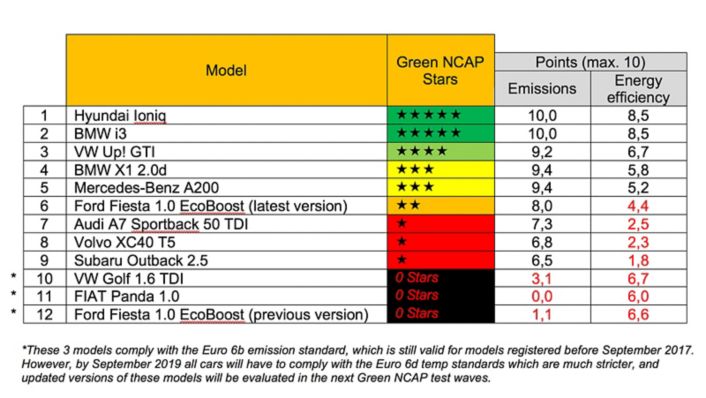 Hyundai's all-electric small family car, the IONIQ EV, uses an 88kW motor as its propulsion unit. Local pollutant emissions are zero, of course, as no fuel is burned during the tests, and the IONIQ EV scores a maximum 10 in the Clean Air Index. Likewise, emissions of carbon dioxide, an important greenhouse gas, are zero and Energy Efficiency is very good, with consumption not exceeding 20kWh/100km in any of the tests, although the high-load highway test makes noticeably greater demands than the others. The IONIQ EV demonstrates that full electric propulsion is the greenest means of transportation currently available.