13,351 readers of German car magazine Auto Zeitung vote for the best cars in six categories
Design-oriented Hyundai i30 Fastback five-door coupe wins in the compact class
Design continues to be Hyundai customers' main reason for purchase
Readers of the German car magazine Auto Zeitung voted the Hyundai i30 Fastback the most attractive vehicle in the compact class of the 2018 Design Trophy competition.
The 2018 Design Trophy, following the IF Design Award, is the second renowned design award that the elegant five-door coupe has won this year. The Cascading Grille, Hyundai's family identity, is given a unique treatment, making the i30 Fastback appear wider than the other members of the i30 family. Another attractive design feature is the bold roof line, tapering towards the rear where the generously arched rear spoiler is integrated into the tailgate. The eye-catching design is characterised by the sleek proportions that create the visual impression of dynamism through a powerful stance. It is an appearance that certainly impressed Auto Zeitung readers. They put the i30 Fastback well ahead of its five competitors in the voting.
In recent years design has consistently been cited as the number one reason for our customers to buy Hyundai cars, reflecting the design-led focus of our product development. The great feedback from our customers is also reflected in the awards presented to Hyundai by independent organisations, and it is an honour to receive yet another accolade. The Design Trophy from Auto Zeitung is further evidence of our successful strategy to position design as a key pillar of Hyundai car development.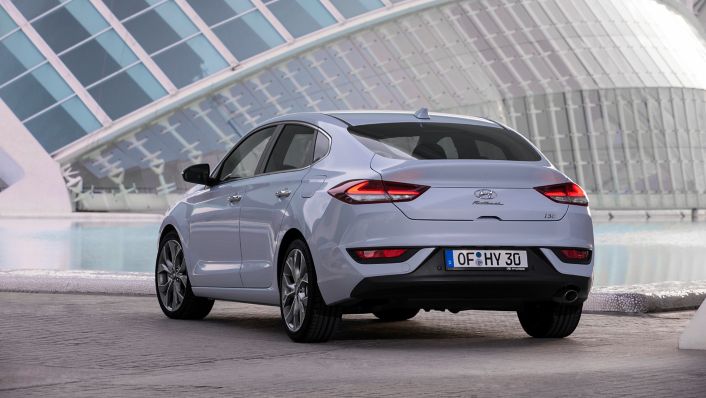 The dynamic lines of the i30 Fastback were conceived, along with the other i30 range members, at the Hyundai Design Centre Europe in Rüsselsheim, Germany. Development and testing was also carried out by the European R&D team in Rüsselsheim, while production takes place in the company's Czech factory in Nošovice.
A car of many talents, the i30 Fastback not only offers aesthetic appeal. With its comprehensive driving assistance systems, packaged under the Hyundai SmartSense name, it is the only five-door coupe in its segment offering such a wide range of active safety features.