Hyundai Motor wins Most Highly Rated Car of the Year for the i10 at 2018 Honest John Awards
Praised by i10 owners and users of HonestJohn.co.uk for its comfort, reliability and fuel economy
The title of Most Highly Rated Car of the Year has been awarded to the Hyundai i10 in the 2018 Honest John Awards, based on the feedback and experiences of HonestJohn.co.uk users.
The Most Highly Rated Car of the Year is one of the most-coveted of all of the Honest John Awards, because it is based purely on owners' reviews. Over the past 12 months the Hyundai i10 has consistently received five-star feedback from our readers, winning praise for comfort, reliability and fuel economy. Riding an avalanche of positive reviews, the Hyundai i10 is miles ahead of the competition and our Most Highly Rated Car of the Year.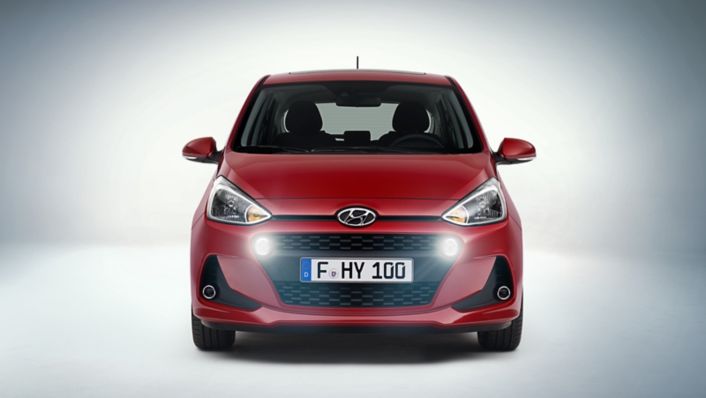 Our range of i-family cars, including the i10, offers highly reliable products that are among the best-selling models in our range. Winning this accolade from Honest John is particularly special because it is based on customer reviews – in other words, the experiences of people living with our cars every day. It perfectly demonstrates the style, refinement and practicality of this perfectly-formed city car.
The i10 has consistently been among the best-selling Hyundai models in Europe and the winner of several top awards each year. It features a modern design, including the brand's signature Cascading Grille, the latest active safety and driving assistance technologies and the most comprehensive connectivity package in its class. To round off the i10's offer, it comes with Hyundai's industry-leading five-year unlimited-mileage warranty, just like all other Hyundai vehicles sold in Europe.
Now in its eighth consecutive year, the Honest John Awards do not follow the traditional awards format – instead the winners are chosen by the best experts of all: the website users. The awards recognise and reward the cars that HonestJohn.co.uk users search for most on the site. The reviews which create the most interest among HonestJohn.co.uk users are the winners.