You won't hear the same background story of the SUV from everyone but we can all agree that it has created a lasting legacy; the big vehicle with a big heart has the power to tackle rough and off-road surfaces, and to do it with aplomb. And while the SUV started out with a specific purpose, it has evolved to combine both utility and style, becoming a global success story. But where did it all begin and how did it get here?

The history of the SUV - In the beginning

One of the earliest examples is the Depot Hack from the 1920s, which was used to transport people and their luggage from train stations, or depots. Long distance travel at the time was done by train and because most passengers had luggage, the Depot Hack was designed with that in mind. Often times the bodies were manufactured by separate companies and then fitted to a chassis. The vehicles were known under a number of different titles, as carryalls on account of them being designed to carry as many people and as much luggage as possible. Essentially a forerunner to the taxi, the Depot Hack also became known under a similar name, the Station Wagon, and as the nickname 'suburban.'
The Sport Utility Vehicle has come a long way in almost 100 years. We take a look at the history of the SUV and what's next on the horizon.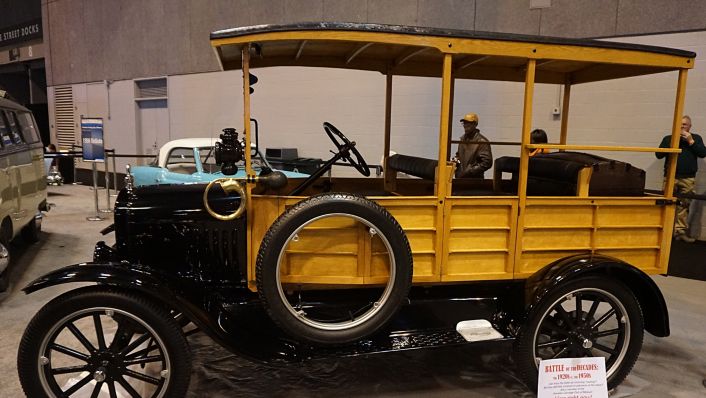 At a time of war

SUV history also has its place in World War Two, as the US army called upon car manufacturers to create a prototype vehicle. What did they want? Four wheel drive, durability and something tough enough to carry soldiers over rough terrain. What we got was Willys Overland's prototype Jeep, with more than 700,000 vehicles manufactured for the US army. Designed with versatility in mind, the Jeep was said to be virtually indestructible. It served as everything from a reconnaissance vehicle, to a mobile command unit, and ambulance, causing Pulitzer Prize-winning war correspondent Ernie Pyle to label the vehicle one of the "most important pieces of non-combat equipment ever developed."


Going suburban

The term 'suburban' derived from the Depot Hack becoming a staple of the industry over the coming years, and although there were many makes and models in the 1920s, 30s and 40s which used the name, it was Chevrolet's Suburban released to the consumer market in 1935 that brought us closer to what we see today. Chevrolet had previous versions built to carry National Guard members in the USA. The station wagon body was mainly made out of wood and could seat eight occupants. The 'Carryall Suburban' replaced wood for metal, differed little in shape but included an opening rear window for cargo access.


The 1950s and 60s

From rock and roll to the swinging sixties, it's hardly a surprise the design started to change in the 1950s with a move from the truck frames of earlier versions to a car frame. This was also a time when high performance was becoming more important, as was the need to meet the luggage requirements of the baby boomers. Manufacturers like Dodge labelled wood-bodied station wagons as Suburbans and they became a favourite of California's surfing set. The Jeep Wagon and later the 1963 Wagoneer moved us closer to the modern SUV. The latter is sometimes referred to as the first luxury 4x4 and came with features unheard of at the time such as independent front suspension, power steering, and automatic transmission.



The 1970s

The 1970s brought us higher gas prices and tighter regulations on emissions, resulting in the advent of vehicles like the minivan. The influx of small fuel-efficient cars from asia resulted in a shift in direction for the suburban. Not to be outdone by the Americans, in Europe the turn of the decade also saw the British maker Land Rover introduce the Range Rover, often referred to as a luxury SUV. Available only in a two-door style until 1981, the Range Rover was equipped for off-road but with more comfort in mind. The prototype designs; clean, square-cut, and functional, were so well received that few flourishes were added to production models apart from a new front grille and headlamps.
The 1980s and 90s

Things started to look a lot more like the SUV we know today thanks to better global economic conditions led by the USA. It was at this time that we saw the return of the truck frame, although there were claims that the vehicles were unsafe to other drivers with smaller cars on the road. This would lead to the arrival of Ford's 2000 Excursion, which had a blocker beam attached to the front of its lower frame. Popularity among women drivers soared and combined with larger cabins, higher ride height and the ability to tow trailers and caravans, by the mid-90s, SUV's were outselling minivans in the USA.



SUV history repeats itself

While not a new concept, by the start of the 2000s the trend emerged of SUVs being built with car frames for lighter weight. Known as Crossovers, these four-wheel-drive vehicles, but built for road use, have led to the arrival of fuel efficient Hybrid models. Markets such as the UK have also begun embracing the idea of the bigger vehicle.
And that popularity means appearance has never been more important. For example, Hyundai's new Tucson's distinctive athletic style has scooped design accolades such as the iF Design Award 2016, and in Spain where it was named Best Car of the Year 2016 by a leading newspaper. The model is Hyundai's fastest-selling car in Europe with more than 700,000 SUVs produced at its Nosovice factory, in the Czech Republic.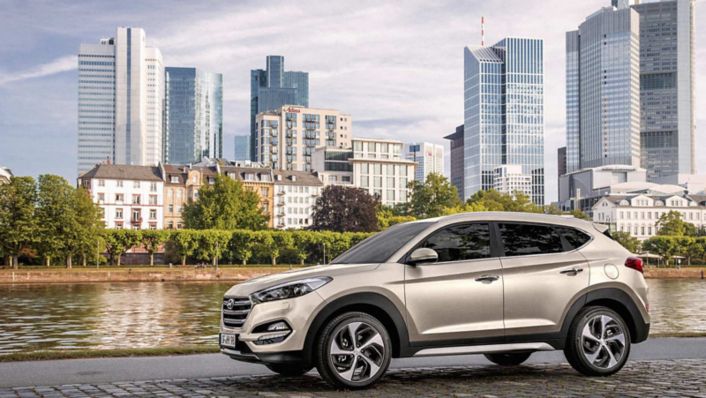 From its humble beginnings as a taxi-like service and its importance for military use to its introduction to the consumer market, the history of the SUV shows that spaciousness, off-road capabilities, high ground clearance and towing abilities have always mattered to customers.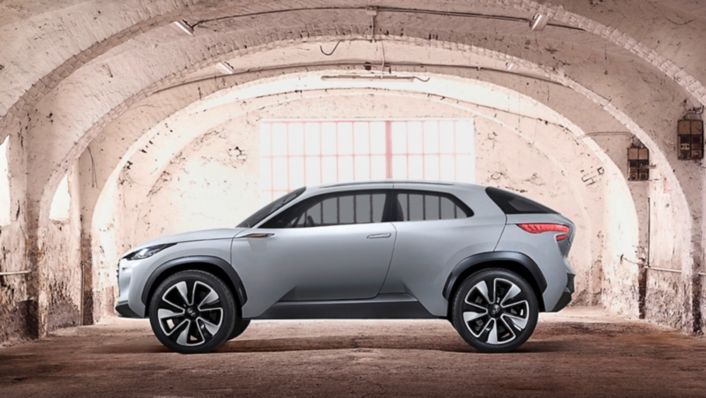 Nowadays, the SUV combines space, comfort, technology and looks, serving as a sports car and minivan in one. Along with its increased interior size and capability of negotiating different weather and road conditions, there's also an evolution in style considerations; the modern SUV has become more sporty, and less utility.
Consumption Data*
Gasoline Engines

1.6 GDi (132 PS): Fuel consumption combined: 6.3 l/100 km; urban: 7.9 l/100 km; extra-urban: 5.4 l/100 km; CO2 emissions combined: 147 g/km 
1.6 GDi (177 PS): Fuel consumption combined: 7.6 - 7.1 l/100 km; urban: 10.0 - 9.0 l/100 km; extra-urban: 6.5 - 5.8 l/100 km; CO2 emissions combined: 177 - 165 g/km

Diesel Engines

1.7 CRDi (116 PS): Fuel consumption combined: 4.6 l/100 km; urban: 5.4 l/100 km; extra-urban: 4.1 l/100 km; CO2 emissions combined: 119 g/km
1.7 CRDi (141 PS): Fuel consumption combined: 4.9 l/100 km; urban: 5.4 l/100 km; extra-urban: 4.7 l/100 km; CO2 emissions combined: 129 g/km 
2.0 CRDi (136 PS): Fuel consumption combined: 6.0 - 4.8 l/100 km; urban: 7.0 - 5.6 l/100 km; extra-urban: 5.3 - 4.4 l/100 km; CO2 emissions combined: 156 - 127 g/km 
2.0 CRDi (185 PS): Fuel consumption combined: 6.5 - 5.9 l/100 km; urban: 8.0 - 7.1 l/100 km; extra-urban: 5.6 - 5.2 l/100 km; CO2 emissions combined: 170 - 154 g/km
*Depending on trim and tire specifications.