The roar of an engine and the screeching of tyres on asphalt are music to the ears of petrol heads and they can now replicate this feeling behind the wheels of their own cars. The Launch Control System gives drivers maximum traction for the fastest possible start, allowing them to launch their vehicle like a professional race car.
Auto enthusiasts have always been drawn to the thrill of high-performance race cars. Once the preserve of supercar owners, exciting features like launch control are now available to everyday drivers.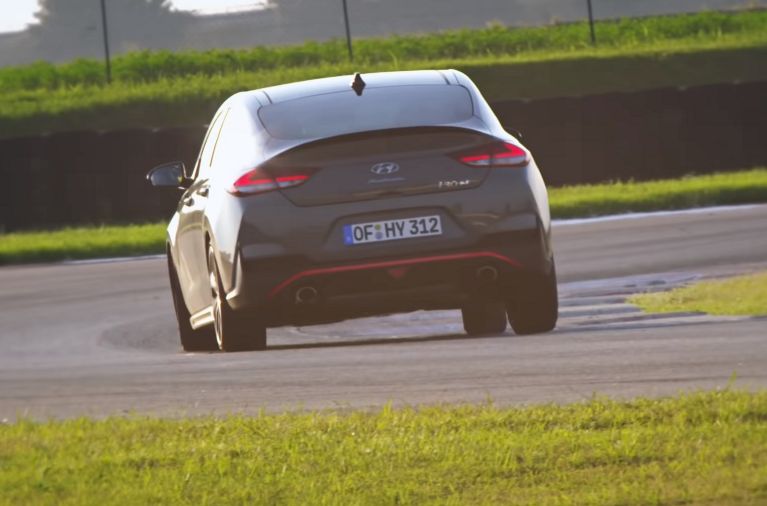 How launch control emerged
The idea behind launch control is most often associated with the world of motorsport. For many spectators, the moment the green lights flash at the start of a Formula 1 race is one of the most exciting spectacles, where drivers battle it out for the quickest start and the best position.
Getting that lightning-quick start is where launch control comes in. Racing drivers have a very short window of time at the beginning of a race to achieve competitive acceleration. With launch control, a combination of accelerator and electronic optimisation provide high-power delivery to the gearbox and wheels.
First introduced in racing circles in the 1980s, launch control uses an electronic accelerator and computer programming based on the car's engine specification. They work together to make the car accelerate as fast and smoothly as possible while preventing slipping, engine failure or gearbox problems.
The All-New Hyundai i30 Fastback N
Building on years of experience in the high-octane world of rally driving, Hyundai Motor's i30 Fastback N is a model inspired by motorsport and had its world premiere at the 2018 Paris Motor Show.
Prior to its debut, Hyundai had already proved its race-capable credentials with a world record-breaking race from Rome to Paris with Hyundai Motorsport drivers Thierry Neuville and Gabriele Tarquini. The latter completed the journey in 8:18.49.
By selecting N Custom mode, All-New i30 Fastback N drivers can tailor the suspension, rev-match, steering and even the exhaust sound, while reaching speeds of up to 155 miles per hour.
The i30 N's Launch Control system controls engine torque from a standing start. In N drive mode, with the car's Electronic Stability Control (ESC) switched off and the clutch disengaged, the driver can engage first gear immediately by releasing the clutch pedal within five seconds after full throttle acceleration.
The system controls the vehicle to reduce wheel spin or slip on a hard acceleration, launching the car just like a pro driver in the starting grid on a racetrack.
The All-New i30 Fastback N is Hyundai's second high-performance model in its European N range. To add to the motorsport effect, the Fastback also includes the Variable Exhaust Valve System which allows the driver to select different exhaust sounds depending on the drive mode. In N mode, that means a crackling 'after-burn' growl just like a full-throttle rally car.