The FIA World Rally Championship (WRC) is one of the most fascinating forms of motorsport in the world. The cars that compete on it run on a range of surfaces, from public roads to rocky dirt tracks and twisty, narrow asphalt lanes as well as rutted roads covered in snow and ice. Temperatures can drop far beyond sub-zero and soar as high as 30C.
WRC rally cars like the Hyundai i20 Coupe WRC are remarkable because they aren't simply custom-built cars put together from scratch by engineers. Instead, they're based on standard road cars that have been modified to maintain peak performance in the most extreme driving conditions including, of course, jumps.
The high-performance cars that compete in the World Rally Championship are based on standard road cars. Built for rallying, they must withstand challenging terrain and weather. So how are they made?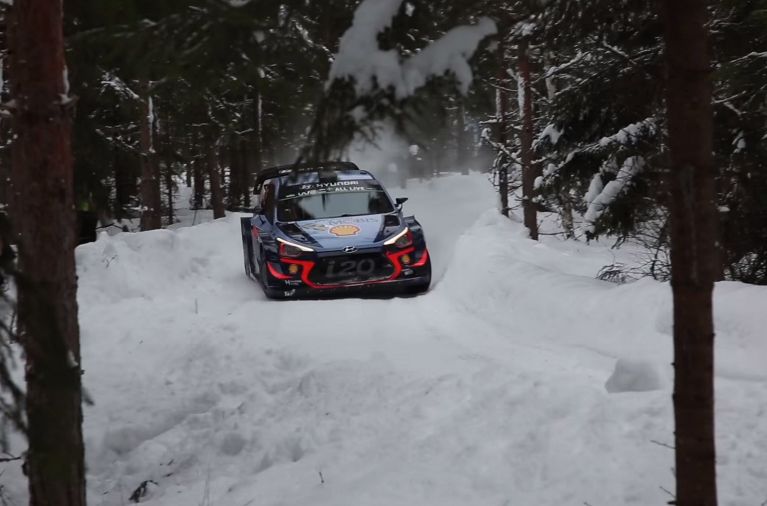 How early rally cars evolved

Rallying can be traced back to the nineteenth century and the 1894 Paris-Rouen Horseless Carriage Competition. Prizes were awarded to the vehicles by a jury based on the reports of the observers who rode in each car.
Early rally events saw car-makers enter works cars, while up until World War II, rally cars tended to be standard or near-standard production cars. This had the support of manufacturers because it created a relatively even playing field. After the war, most competing cars were saloon or sports cars, with only minor modifications to improve performance, handling, braking and suspension. This opened up the sport to a wider audience.
In the 1960s, car companies started to introduce special models or variants for rallying. Meanwhile, special stage rallying took off in Scandinavia as competitions on gravel or snow took place. Today, the World Rally Championship visits nearly every continent, and takes place on virtually every type of road surface.

Rally cars must be sturdy, agile and versatile

Modern WRC cars need to withstand a wide range of impacts while being driven at high speed. Whereas normal race cars compete on smooth, even race track surfaces, a rally stage consists of dips, large rocks and jumps. Rally cars therefore require a series of upgrades to ensure they don't break during competition.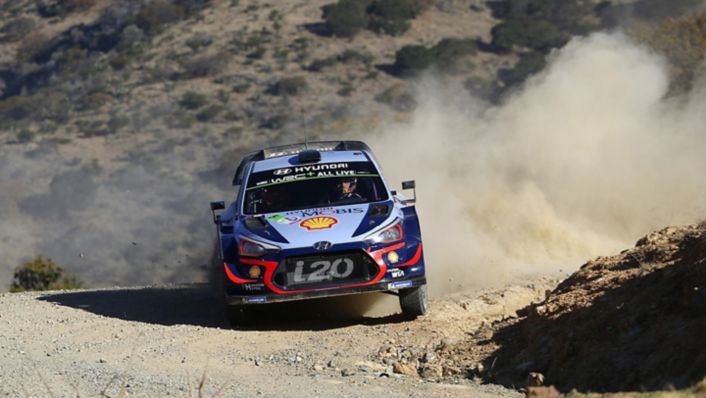 Like all competition cars, a rally car features a roll cage, upgraded suspension and a strong braking system. In order to pound rough roads at high speeds, however, they require sturdier parts.
Beefier engine mounts ensure the block won't shake loose on bumpier road sections, while a thick aluminium skid plate prevents sharp rocks from lacerating an otherwise vulnerable oil pan. Meanwhile, bespoke wheels and tyres are essential for dealing with varied, challenging terrain.

How modern WRC cars are built

Today's WRC cars are built to the specification set by the international motorsports governing body the FIA. These specifications were introduced in 1997, and until 2010 the regulations mandated that WRC cars had to be built upon a car that had a minimum production run of 2,500 units.
Modifications such as four-wheel drive, an aerodynamic body, weight reduction and the fitment of a sequential gearbox could be made. The maximum width was set at 1770 mm, while front and rear tracks were not allowed to exceed 1550 mm.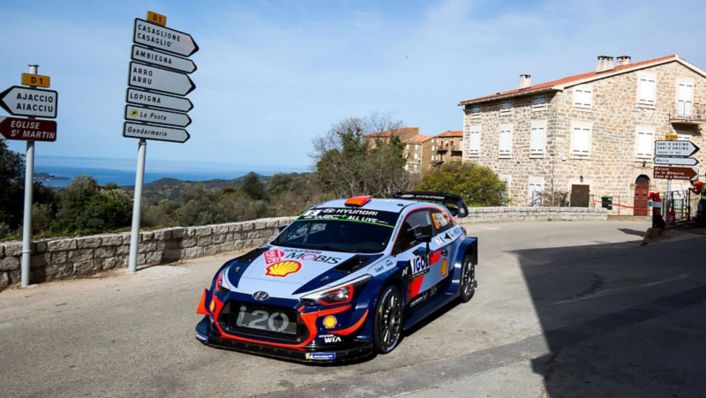 In 2011, rules for WRC cars became more restrictive. Cars were smaller models and exotic materials such as titanium, magnesium and composite were forbidden expect when present in the base model. Initially, gear changes had to be made with a mechanical system, so the use of paddle shifters was not allowed, however this was reversed in 2015.
In 2017, manufacturers were given more freedom to maximise aerodynamic performance, while the turbo restrictor diameter was increased from 33 mm to 36 mm, increasing the engine's power output from 310 bhp to 380 bhp.

The Hyundai i20 Coupe WRC

The Hyundai i20 Coupe WRC is stripped from the production Hyundai i20 Coupe to a bare metal shell before being completely rebuilt. Ahead of the 2018 season, Hyundai Motorsport updated the vehicle to give it the best chance to power the team to victory.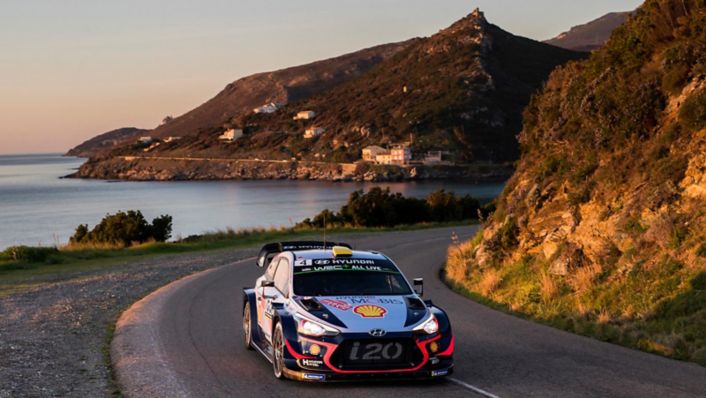 The Hyundai i20 Coupe WRC features a 33mm intake restrictor and a four-cylinder 1.6 direct injection turbo engine. It also boasts a sequential gearbox with six forward gears and one reverse with paddle shift, as well as a MacPherson suspension, while running on Michelin tyres.
Three i20 Coupe WRCs have been entered for the 2018 season, and these are driven by Hyundai Motorsport's four drivers: Thierry Neuville, Hayden Paddon, Dani Sordo and Andreas Mikkelsen.