Hyundai Motorsport has taken victory in the WRC 2 class of Ypres Rally Belgium in the competitive debut of its new Hyundai i20 N Rally2 car
Finnish crew Jari Huttunen and Mikko Lukka took their second WRC 2 win of the season in a rally of attrition in which all contenders in the class endured difficulties
Long-time WRC 2 leaders Oliver Solberg and Aaron Johnston were cruelly denied their chance of a win, and a Hyundai 1-2, after technical trouble prevented them from starting the final day
Hyundai Motorsport has taken victory with its newest rally car, the Hyundai i20 N Rally2, after Customer Racing Junior Driver Jari Huttunen and his co-driver Mikko Lukka secured a historic WRC 2 win in Ypres Rally Belgium.
On an action-packed weekend, filled with incidents and issues for all WRC 2 contenders, the Finnish pair emerged triumphant to register a landmark result for the team, and their second victory in the class this season after Rally Italia Sardegna.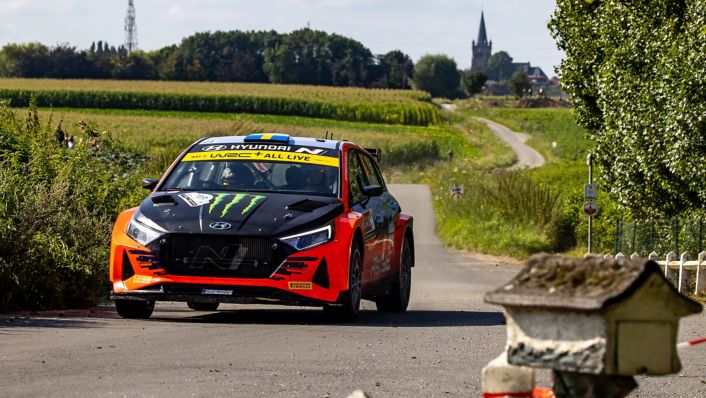 Oliver Solberg and Aaron Johnston had moved into the WRC 2 lead during Friday afternoon's loop. The crew continued to hold a commanding lead despite battling power steering problems throughout Saturday but were unable to fight on the final morning after an electrical issue prevented them from leaving parc fermé.
Ypres Rally Belgium was intended to be a learning weekend with crews aiming to understand more about the new Hyundai i20 N Rally2 on the challenging narrow, tarmac roads. However, both crews found their feet quickly and registered their first stage wins with the car, Huttunen in SS5 (Reninge-Vleteren 2, 15 kilometres) and Solberg in SS7 (Kemmelberg 2, 23.62 kilometres). It was a Hyundai 1-2 on the seventh stage, despite Huttunen picking up a slow puncture that lost him almost three minutes.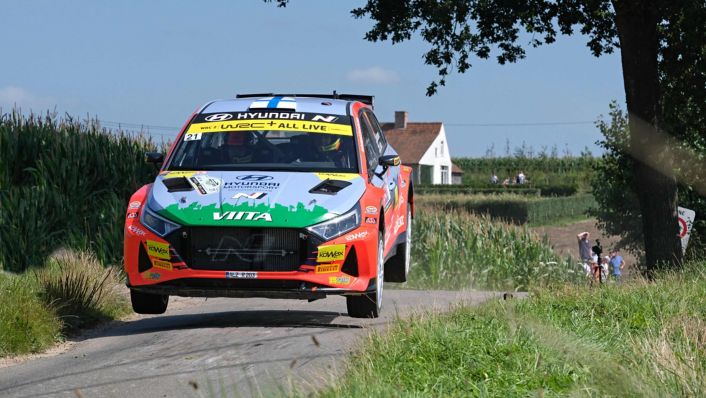 The drama continued during Saturday's opening loop, with the Finnish crew experiencing two separate punctures on the longest stage of the rally – Hollebeke 25.86 kilometres. Overnight WRC 2 leader Solberg, too, endured a tough defence of his lead with persistent power steering problems that made for a physically tiring day inside the cockpit for both driver and co-driver. Even so, the crew ended the day on top of the classification with a margin of 3m36 over Huttunen/Lukka in second place.
With hopeful expectations as crews prepared to head to the Spa-Francorchamps circuit early on Sunday morning, only three of the five WRC 2 contenders were due to start the final day. Sadly, for Solberg and Johnston, three became two as their car was unable to leave parc fermé due to an electrical issue, and they were forced to retire. Huttunen picked up the reins at the head of WRC 2 and pushed on through the final four stages, ending a tricky but successful rally with a Power Stage win.
Crew Notes: Jari Huttunen / Mikko Lukka (#21 Hyundai i20 N Rally2)
Finns took first WRC 2 victory and stage win for the new Hyundai i20 N Rally2
Second WRC 2 win for the crew in 2021 after Rally Italia Sardegna
I am pleased that we made it safely to the end of Ypres Rally Belgium and to take the first victory with the Hyundai i20 N Rally2. They say, 'to finish first, you first have to finish' and that was the name of the game this weekend. I am sad for Oliver and Aaron that they were not able to start this morning. It was not the perfect weekend for us, but luckily, we made it through after we lost six-and-a-half minutes due to three separate punctures. This is an important result for everyone at Hyundai Motorsport Customer Racing after a huge amount of preparation work to get the car rally ready. The starting point for this new car compared to the previous one is high, and we know where we can make some improvements easily.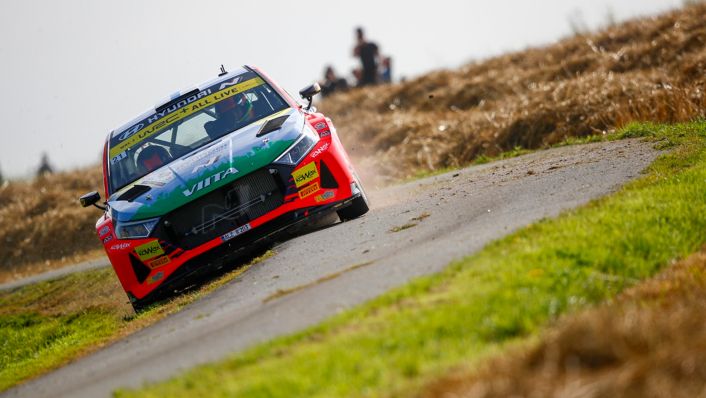 Crew Notes: Oliver Solberg / Aaron Johnston (#24 Hyundai i20 N Rally2)
Crew had led WRC 2 since Friday afternoon, despite power steering problems on Saturday
Lots of positives to take away in the debut event for the Hyundai i20 N Rally2
It is disappointing not to take the win in WRC 2, especially after leading for so long and battling so hard yesterday. The car just stopped in parc fermé this morning due to an electrical issue. Aaron and I worked on it and did everything we could, but that was the end. Fortunately, our team-mate Jari was in second place behind us, so he could bring the win home. Everybody at Hyundai Motorsport Customer Racing has worked so hard for this moment, they deserve the victory. During our time in the car, there were some of the issues you would associate with a car so young, but I think we all know what's going to be possible with this car. It has a really good future.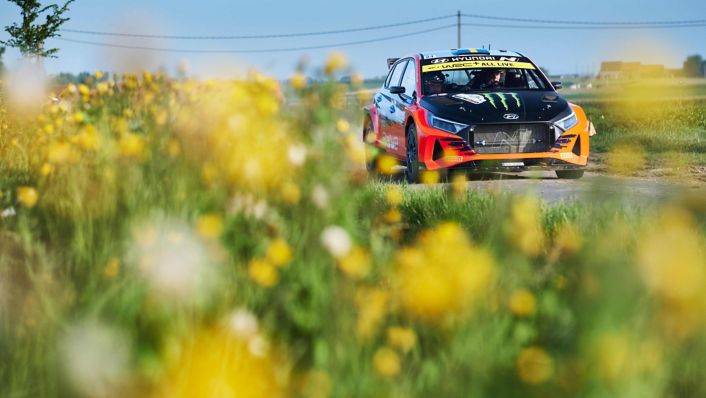 I would like to say thanks to Jari and Oliver for their efforts this weekend, the debut event for our new Hyundai i20 N Rally2 car. The objective for this rally was to learn and to pick up experience on the car's competitive debut; we basically told the crews not to push too much. Even so, they found themselves yesterday in a 1-2 with a big margin so there was no need to extract maximum performance from the car. To come away with the WRC 2 win in its first event shows we have a good baseline, but the car hasn't fully spread its wings. It has been a tricky weekend still, and sometimes you experience things in competition that you don't see in testing; it's why we're here. We come away with a win – and some room for improvement.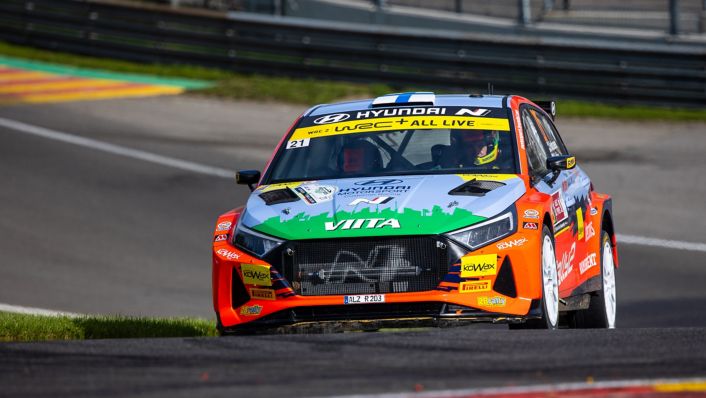 Final Overall Classification WRC 2 – Ypres Rally Belgium
J. Huttunen/M. Lukka | Hyundai i20 N Rally2 |  2:51:32.9
N. Gryazin/K. Aleksandrov | Volkswagen Polo GTI | + 43:59.3
2021 WRC 2 Championship for Drivers' Standings

After round 8
A. Mikkelsen | 98
M. Østberg | 87
M. Bulacia | 82
J. Huttunen | 60
E. Lappi | 59
N. Gryazin | 51
A. Fourmaux | 48
T. Suninen | 41
E. Brazzoli | 31
M. Prokop | 28
2021 FIA WRC2 Championship for Teams' Standings
After round 8
Movisport | 168
M-Sport Ford World Rally Team | 131
Toksport WRT | 125
Hyundai Motorsport N | 37
All results remain subject to official FIA confirmation.