Hyundai Motorsport has secured the first win for its New Generation i20 WRC after a dominant Power Stage for Hayden Paddon and John Kennard
Dani Sordo took second in the Power Stage to claim two extra points and take fourth overall, equalling his best result of the season so far
Thierry Neuville claimed a top-six finish to allow Hyundai Motorsport to increase Hyundai Motorsport's Manufacturer Championship points total to 81
Hyundai Motorsport has taken its second ever victory in the FIA World Rally Championship (WRC) on a thrilling final day in Argentina, round four of the 2016 season.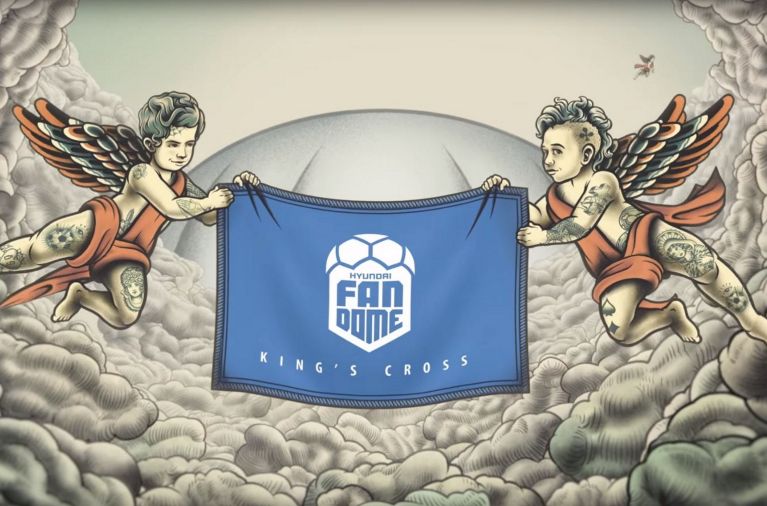 Hayden Paddon and John Kennard, who have been among the quickest, produced a sensational Power Stage performance to eclipse hard-pushing Sébastien Ogier and claim outright victory by 14.3 seconds.
The result not only marks Hayden Paddon's debut WRC win, but also the maiden victory for Hyundai Motorsport's New Generation i20 WRC in only its fourth outing. It also continues the team's most competitive start to a WRC season in its short history adding a third podium and cementing Hyundai Motorsport's second place in the Manufacturers' Championship.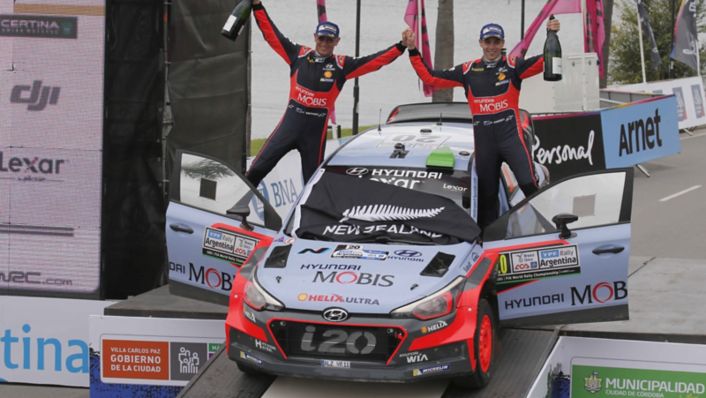 I can't believe it! I really didn't think we were going to be able to hang on. It all came down to the Power Stage and we pushed really hard. It was particularly special to pull out that performance on El Condor. We've worked a lot on that stage because I've not been particularly strong on the tight and twisty stages. We drove the wheels off the car. It's a lot to take in at the moment. It's a fantastic result for me, John and the whole team. A huge amount of work has gone into the New Generation i20 WRC. I knew from the first test that we could win with it. I just didn't quite expect it to be so soon.
This victory continues Hyundai Motorsport's impressive start to the 2016 WRC season after podiums in Monte-Carlo and Sweden, and fourth in Mexico. It is the team's first win since Rallye Deutschland in 2014 and this afternoon's Power Stage performance underlines the potential that the New Generation i20 WRC has on a level playing field against its rivals.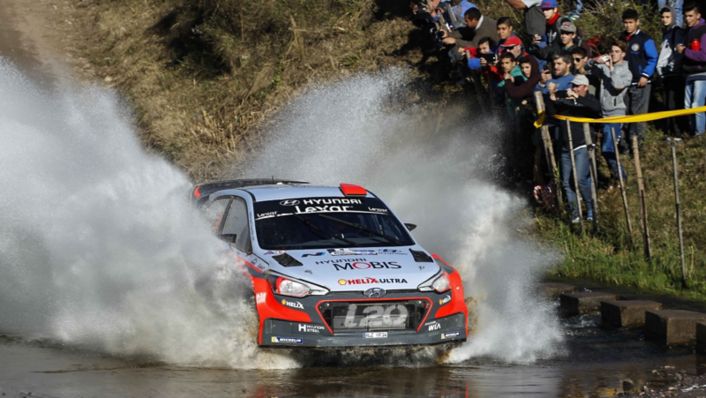 Team Principal Michel Nandan said: "This is a rally weekend that we will never forget! Hayden has put in the performance of his career to take one of the most popular victories we've seen in WRC in recent times. His pace and commitment in the Power Stage was impressive; he and John both deserve this win. It's fantastic for all of us at Hyundai Motorsport. It is our second win in WRC but the first with our New Generation i20 WRC in only its fourth event. We've worked so hard on this car so to see the fruit of our work is very special. All our drivers and team members can share in this moment. While we will enjoy this moment, we know there is more to do so we will continue to push development of the New Generation i20 WRC. Portugal is next with a new set of demands and challenges."
The fifth round of the FIA World Rally Championship, Rally de Portugal, takes place 19-22 May as Hyundai Motorsport aims to continue the winning momentum with the New Generation i20 WRC.