Employees represent Hyundai Motor at this year's 5.6 kilometre J.P. Morgan Corporate Challenge® in Frankfurt am Main, Germany
J.P. Morgan Corporate Challenge® collects donations for sport projects for disabled youth
Hyundai Motor Europe committed to further supporting youth with 'Skills for the Future' programme
A total of 27 participants represented Hyundai Motor Europe in this year's J.P. Morgan Corporate Challenge® in Frankfurt am Main, running a distance of 5.6 kilometres for a good cause.
This equates about 20 percent of all employees of Hyundai Motor Europe's headquarter in Offenbach, Germany. This year's run is Hyundai Motor's third participation: the number of employees entering the race increased from 16 in 2014 to 27 in 2016.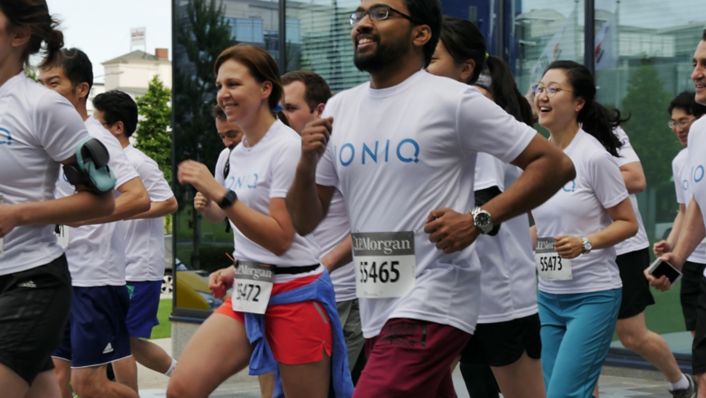 The J.P. Morgan Corporate Challenge® is held every year in 13 different cities all over the world. The first run took place in 1977 in New York's Central Park with about 200 participants. This year in Frankfurt, Germany, more than 68,000 runners from more than 2,600 companies participated, collecting 245,000 Euros for the Sport Aid Foundation and the German Disabled Youth Foundation to contribute to sports projects for disabled youth. Together with employees from Hyundai Motorsport and Autoever, Hyundai Motor was represented by about 70 runners.
For us, the J.P. Morgan Corporate Challenge® is a great opportunity to not only stay fit and improve physical condition, but also to compete as a team, connect with colleagues and contribute to a good cause at the same time. We are very pleased that more and more colleagues show interest in participating and representing Hyundai Motor and its values every year.
The team proudly represented its company with matching running shirts, showing the All-New IONIQ logo – the world's first car with three electrified powertrains: hybrid, plug-in hybrid and electric.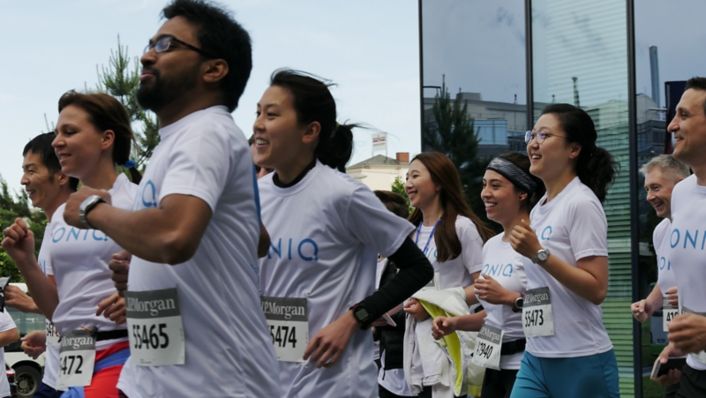 Participating in the J.P. Morgan Corporate Challenge® is only one of Hyundai Motor Europe's efforts for supporting young people: with 'Skills for the Future', the company has developed a pan-European corporate social responsibility strategy in partnership with JA Europe, aiming at bridging the skills gap between education and today's employment needs. Through the programmes Hyundai Motor aims to inspire the next generation of innovators and business stars. With more than 10,000 participating students in the last four years, the programme is designed to support young people across Europe and encourage the economic recovery of the region, which currently faces record levels of youth unemployment.