From 14 June to 15 July, Russia will play host to the biggest event in the football calendar when it hosts the FIFA World Cup™ for the first time. International powerhouses like Brazil, Germany, Spain, France and Argentina will all be hoping to lift the trophy. However, with no clear favourite, perhaps a dark horse like England or Belgium can go all the way?
The 2018 FIFA World Cup Russia™ is almost upon us, and 32 of the best nations on the planet will do battle to be crowned world champions. Here's how you can get behind your team this summer.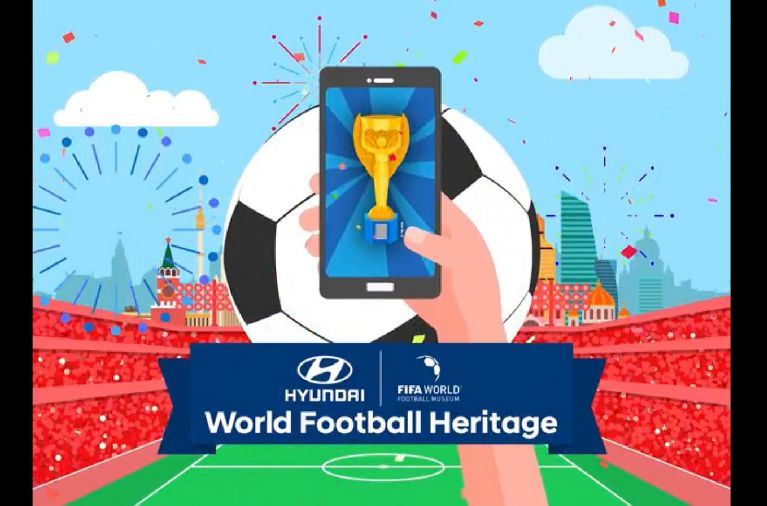 Here's how you can demonstrate your support ahead of this summer's festival of football.

Where to watch the matches

If you're lucky enough to be heading to Russia for the tournament, there are 12 stadiums in 11 cities where you can watch the 64 games. We've taken a look at each venue where you can grab a slice of the action.
Luzhniki Stadium – This 80,000-capacity stadium in Moscow will host seven games, including the opening match between hosts Russia and Saudi Arabia and the final.
Saint Petersburg Stadium – Russia's second-largest city will also serve as the venue for seven matches, where a capacity crowd of 67,000 will get to see Brazil vs Costa Rica on 22 June as well as one of the semi-finals.
Fisht Stadium – Sochi's Fisht Stadium opened in 2013 and has 48,000 seats. Six matches will take place here, including Cristiano Ronaldo's Portugal vs 2010 FIFA World Cup™ winners Spain on 15 June, arguably the standout tie of the group stage.
Ekaterinburg Arena – Four group-stage matches will be played at the 45,000-seater Ekaterinburg Arena, including the Group C clash between France and Peru on 21 June.
Kazan Arena – The Kazan Arena has a capacity of 45,000 and hosts six 2018 FIFA World Cup Russia™ matches, including Group F's South Korea vs Germany on 27 June.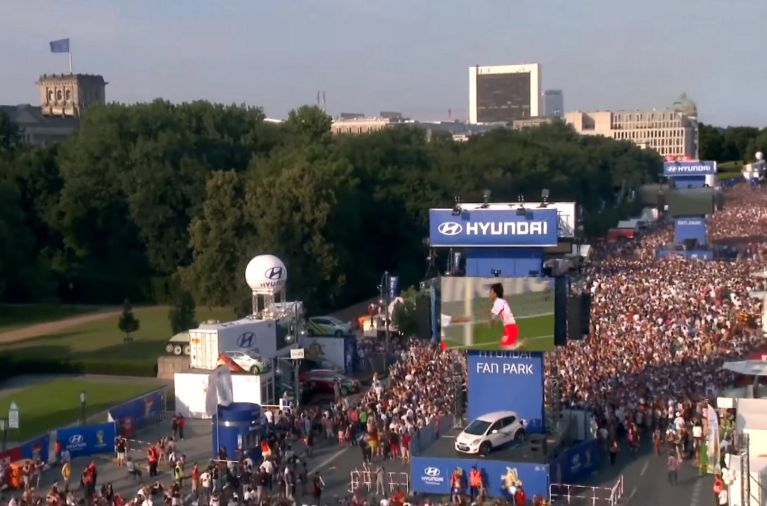 Nizhny Novgorod Stadium – The Nizhny Novgorod Stadium was purpose-built for the World Cup, and opened earlier this year. Its design has been inspired by the nature of the Volga region. It will host six matches, including England's Group G tie against Panama on 24 June.
Rostov Arena – The 45,000-capacity Rostov Arena is another new stadium, and its design is inspired by the ancient mounts of earth, Kurgans, that can be found in the region. Of its five tournament matches, the Group E game between five-time champions Brazil and Switzerland is the standout.
Samara Arena – The Samara Arena opened on 28 April 2018 and was built for the World Cup. Home to 45,000 spectators, it features a 65.5-metres high dome roof. Six matches will be played here, including Group A's match between Uruguay and Russia on 25 June.
Mordovia Arena – Saransk's Mordovia Arena hosts four group-stage matches at the tournament, in front of 45,000 fans. Group H's Colombia vs Japan on 19 June promises to be an exciting match.
Volgograd Stadium – Located on the banks of the Volga river, the Volgograd Arena also plays to crowds of 45,000, and will be the venue for four group matches.
Spartak Stadium – Moscow's Spartak Stadium has 42,000 seats and opened in 2014. Lionel Messi's Argentina take on Iceland there on 16 June, one of five matches at the venue.
Kaliningrad Stadium – The 32,212-capacity Kaliningrad Stadium opened this year, and will witness four 2018 FIFA World Cup™ matches, including England's crunch Group G fixture against Belgium on 28 June.

Music to get you in the mood

From national anthems to official tournament songs, music is an essential part of every FIFA World Cup™. This year's official anthem is 'Live It Up' by Nicky Jam, featuring Will Smith and Era Istrefi and produced by Diplo.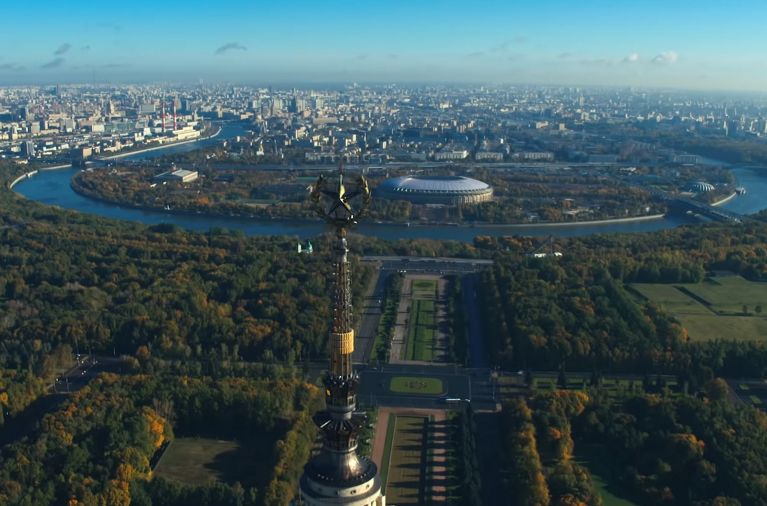 Meanwhile, as an Official Partner of the 2018 FIFA World Cup Russia™, 
Hyundai Motor has teamed up with Grammy award-winning band Maroon 5
 to pay tribute to reggae legend Bob Marley.
The multi-platinum US band has recorded a version of Bob Marley & The Wailers' iconic feel-good anthem 'Three Little Birds' for a new television advertising campaign that highlights Hyundai's smart technology.
Created by Grammy award-winning director Joseph Kahn, the video features Hyundai's new fuel cell electric NEXO model and was shot against a football stadium backdrop. It features smart technology such as Forward Collision Avoidance Assist and Safe Exist Assist.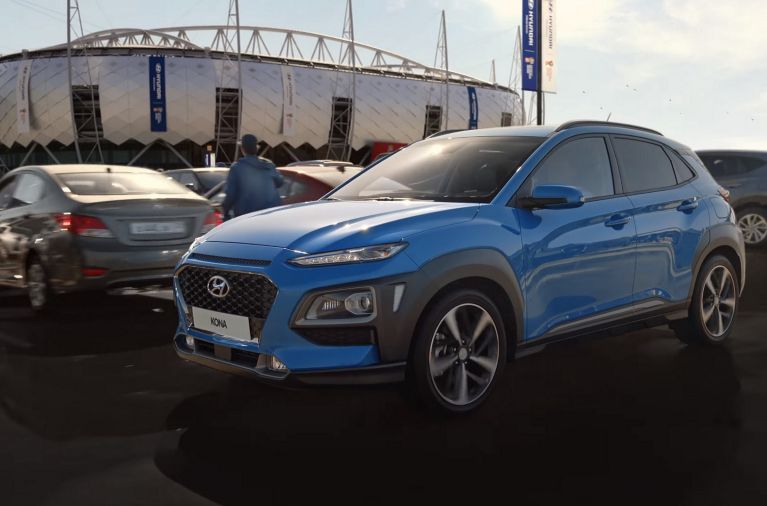 FIFA World Cup™ Match Predictor

Predict the scores for all 64 matches using the FIFA World Cup™ Match Predictor, presented by Hyundai. Players can build up their points, challenge their friends and climb the leaderboard to win prizes.
The grand prize is a brand new 12-inch Apple MacBook, awarded to the player with the highest score on the global contest leaderboard at the end of the FIFA World Cup™ Match Predictor contest. Meanwhile, the player that finishes in second place overall will receive a brand new 10.5-inch iPad Pro.
All players that finish in the top 20 on the global contest leaderboard will each receive a Hyundai FIFA World Cup™ Premium set which contains a 2018 FIFA World Cup™ adidas Telstar Replica Match Ball, a cap and backpack.

The Hyundai Go! Special Edition range

Hyundai Motor recently announced the Go! Special Edition range to support its sponsorship of the 2018 FIFA World Cup Russia™.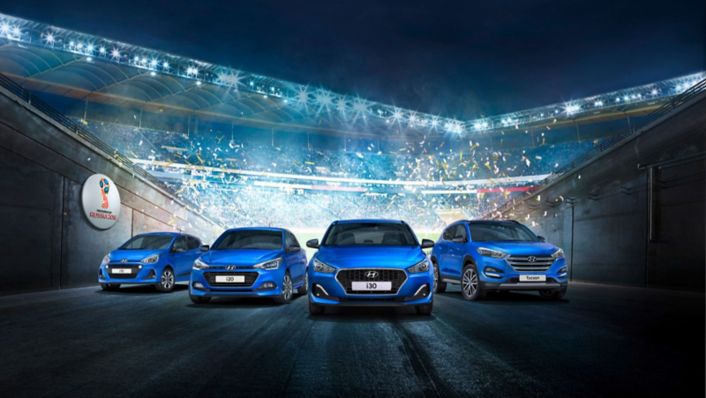 The Go! Special Edition will run across several model ranges and feature a high level of standard equipment, including satellite navigation and alloy wheels, as well as an exclusive Go! Special Edition cloth upholstery design and Go! body emblems.
The Go! Special Edition models are available in a number of colours, including an all new colour, Champion Blue (metallic).