Europe has been experiencing turbulent times but is living up to the challenges. Thomas A. Schmid, Chief Operating Officer, talks about fostering entrepreneurship among Europe's young people.
Despite political and economic challenges, most of the countries that were struggling with the Euro crisis now see their economies on the upswing again. That's an important trend for all Europeans – and in particular for the young who, despite their good education, have found it hard to secure work. We want to foster this positive trend as best as we can. Young people in particular should be courageous and competent enough to found their own business. The young academics' ideas and visions are essential for Europe in order to remain a successful and globally competitive region. Students think differently than a big company's R & D department, with a fresher and less discerning approach. They want to make processes more sustainable, simply because they are a generation that grew up with such a consciousness. They understand we must use our resources efficiently and sustainably. We want to support these young people, because it is the ingenuity of small and very small technical and engineering businesses that makes Europe so versatile and competitive.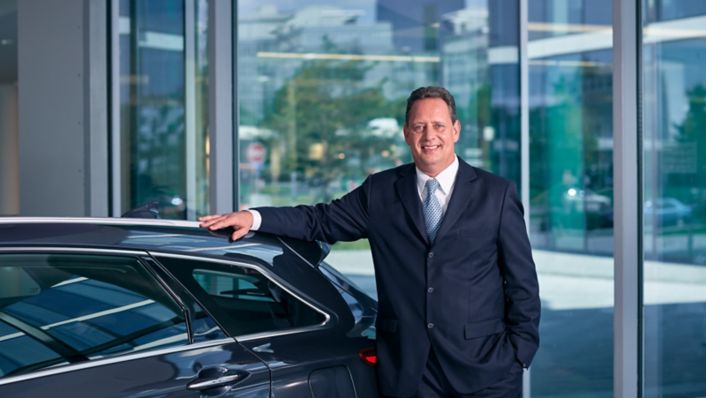 Linking education to employment

Since 2012, together with JA Europe, Hyundai Motor has been running an educational programme called 'Skills for the Future'. With this programme, we target students between the age of 15 and 18. Apart from fostering the young Europeans' entrepreneurial spirit, we want to increase their general employability. After all, as an automotive company we are constantly looking for young, talented and skilled employees. Sometimes, students themselves cannot connect their education to their future career prospects in the automotive industry. We intend to close that gap. And like other successful companies, we perceive a skills mismatch on the European job market. That's why we're eager to build up young peoples' competences in Science, Technology, Engineering and Maths (STEM).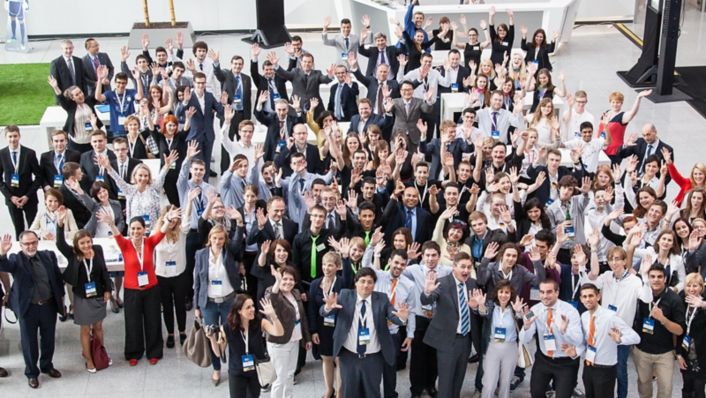 But let's come back to entrepreneurship. I already talked about its importance for a competitive and innovative industry in Europe. Yet how do you become an entrepreneur? At the very beginning of every start-up and every business there usually stands an extraordinary idea. When it comes to creativity among our participants, I'm always deeply impressed. They come up with great ideas! It can get complicated, however, when you need to translate your idea into a working business concept. That's a big hurdle thwarting many business creations. And that's why entrepreneurship is part of the 'Skills for the Future' curriculum. Our participants create and manage their own mini-companies, supported by trained teachers and Hyundai Motor business mentors.
Bringing ideas to life

To illustrate what we do for our students, let me give you an example: what is now known by the name of SoberDrive. In 2014, a team of British students came up with an idea to tackle drink-driving, a problem that affects all who are using the roads every day, even pedestrians. The students wanted to create a device that prevents you from driving after having consumed to much alcohol. What they were able to present in the end is a very small breathalyser incorporated in your car key. When you unlock your car by pressing that button on your key, the internal breathalyser warms up. Once in the car, the driver needs to blow into the key and the integrated breathalyser determines whether it is safe for you to drive. In case the driver is above the legal limit, a red light flashes and the ignition won't start. 
Right from the beginning, the SoberDrive founders were supported by their Hyundai Motor mentor. They were able to connect with a Fleet Manager at Hyundai Motor UK and could pitch to Department Managers at Hyundai Motor UK head office. The feedback they received was extremely valuable to further pushing their project. When they got their prototype ready, it was tested by Hyundai Motor R & D. The team was also helped to complete a patent application. The project won the 2015 'Hyundai Skills for the Future Award', an annual prize that honours the best idea for an automotive service or product. This success paved SoberDrive's way to the Asia Pacific JA Company of the Year Competition in Seoul. 
Apart from being an idea that has huge potential to pay off financially for their founders, SoberDrive may make our roads a little safer for everyone. The same is true for the idea presented by the 2014 winners of the trophy: Cross from Slovakia. They developed, marketed and sold a new mobile application called 'Careful Eye', which allows drivers to safely and directly communicate with their children travelling on the rear seats.
Be active, be visible!

Finally, some advice for keen young entrepreneurs: I can only encourage you to follow your idea or your cause. Be sure to plan well and make use of any support you can get. Find yourself a mentor, somebody that knows your area of work and who has even experience beyond that. You may be an expert in your field, but how much do you really know about taxes, accounting and other important business topics? All the same, don't lose heart over any of this! Make yourself visible as a person or a team, participate in workshops, seminars and other relevant events. Use those occasions to get in touch. People can only become interested in your service or your products if they know you're there. And register for awards - there's always a chance you win. Get up and take the initiative!