In reality, however, those dreams have yet to get off the ground. Fortunately, in Hyundai's i20 World Rally Championship car, we have the next – and definitely most exciting – best thing.



The physics of flying cars

The physics of a high-flying rally car might seem simple – a car drives as fast as it can towards a ramp to propel itself into the air – but there's actually a good deal of driver skill involved. Though Hollywood has repeated this action over and over again with normal street cars in movies, it is not only dangerous in real life, but physically impossible to achieve.

Each side of a jump has to be carefully considered – if rally drivers go too heavy on the brakes as they approach a jump, the car will go down on its dampers, meaning that when they release them, the car's springs push the car upwards as it takes off. Although this would result in the car jumping higher into the air, its arc-like trajectory means it would jump too far.
From Chitty Chitty Bang Bang's winged creation to Back to the Future's iconic DeLorean, the idea of road vehicles taking off into the skies above is exciting. But how do flying cars work in real life?
Design and set-up

Of course, the driver is only one half of the equation. A WRC-level rally car needs to be designed to fly as well. Dani Sordo's New Generation i20 WRC packs a 1.6-turbo engine with an output of 300bhp under its bonnet – plenty of power to achieve the 190 km/h required for lift-off. Stronger, oversized competition dampers and a more rigid chassis with a roll cage provide enhanced protection when it comes back down to earth.

To ensure it comes down flat without bouncing, the right suspension settings are crucial for a smooth landing. The balancing act between adequate absorption from a jump and traction on the road is one Hyundai's engineers have to strike with every set-up. If the damping is too stiff, the i20 will land well but slide around on the course; too loose and it will grip surfaces well but face damaging impacts at bigger jumps.

Clearly flying is not part of the day-to-day driving experience for normal drivers, but the set-up for the i20 road vehicle has been developed with a focus on the balance of high-ride comfort and driving dynamics.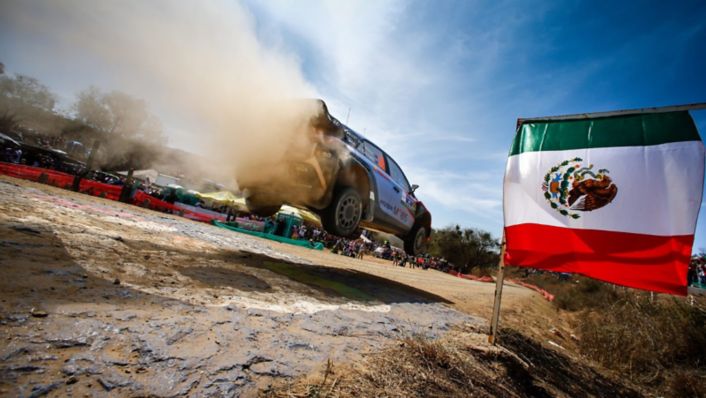 Hyundai i20 R5 - available to customers

Private customers will be able to recreate the WRC team's heroics before the end of the year with the hand-built five-door Hyundai New Generation i20 R5, a production-based car that has been stripped out, strengthened and tuned extensively in all areas to create a high-performance racer.

Complying with FIA R5 regulations so that it is rally championship-ready, the i20 R5 features a 1.6-litre direct injection turbo engine connected to a four-wheel drive system. It has also been equipped with a specially-designed rear-wing and front spoiler to improve cooling and downforce, and undergone improvements to the bodywork and suspension kinematics and chassis stiffness to ensure drivers glide smoothly and get more bite across a variety of surfaces.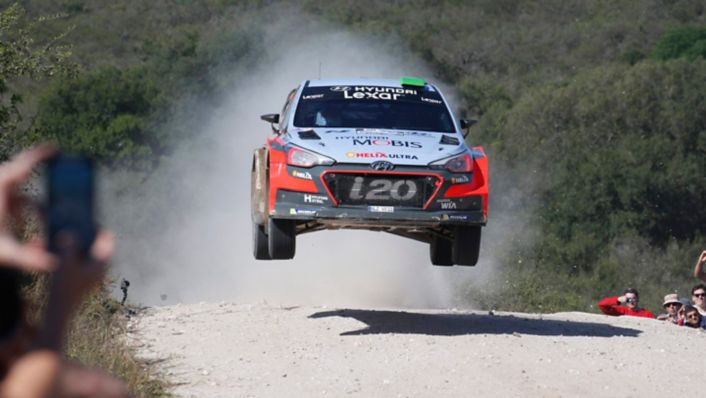 Colin's Crest

On Valentine's Day last year, a legion of super-fans made their annual pilgrimage to a spot approximately half way around the 24-kilometre Vargåsen stage of the Rally Sweden event, some after camping out the night before in order to secure their place amongst the crowd and braving temperatures as low as -20 degrees centigrade.

Why such enthusiasm? Because at this snow-covered spot lies Colin's Crest, a spectacular jump that sees stars and cars of the World Rally Championship take flight over incredible distances, before gravity finally pulls them back down to earth.

Named after the aerial exploits of 1995 world champion Colin McRae, the jump may not be the biggest on the WRC tour, but it is undeniably the one that produces some of its most thrilling highlights. Often the first sight of any car on the stage that legion of fans has is of it flying through the air towards them, having hit the crest at nail-biting speeds, hidden from the view of those on its far side. There's pride to play for as well, with a trophy awarded to the driver who sets the furthest jump.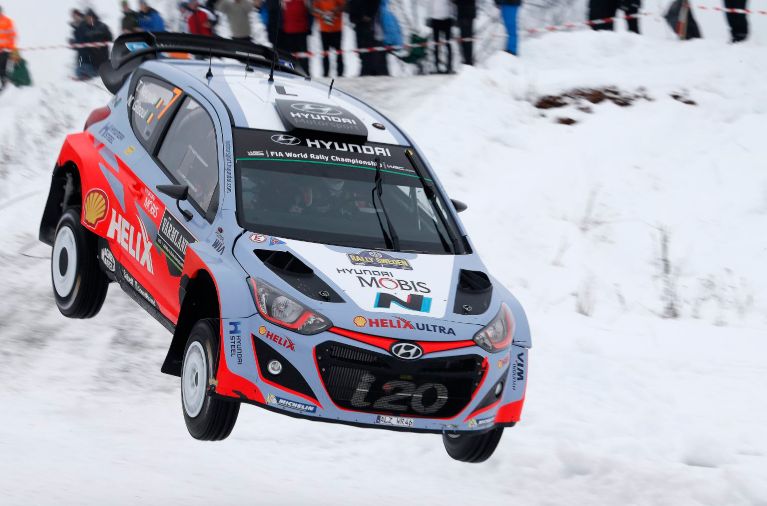 A recipe for guaranteed thrills every year, 2015 turned out to be extra special. The 37-metre record jump set by Ken Block four years previously looked nigh on unbeatable. Unbeatable, that is, until Thierry Neuville thundered towards Colin's Crest in his Hyundai i20 WRC, foot never anything less than flat on the throttle. Neuville had scored the longest jump in 2013, but that was just 35 metres.

This time he obliterated Block's distance, launching off the crest and landing an astonishing 44 metres further down the track - and equalling the result this year. Such was the speed at which Neuville landed, he had to fight hard to keep the i20 on the road at the first corner afterwards, but the crowd still went wild.