We spoke to Frank to discuss what it is like working for Hyundai Motor Europe, and his thoughts about the future of eco mobility.

Since starting at Hyundai Motor Europe in 2012, you have held a number of different positions within the company. Can you please tell us about your time at Hyundai Motor Europe so far?

I started in the Fleet department as European Fleet Sales and Remarketing Manager and after one year I was asked to set up the Fuel Cell Electric Vehicle team. After four years of Fuel Cell deployment, marketing, projects, and the launch of new eco-friendly vehicles like the IONIQ, we are now entering a new phase where the scope is wider and our department has evolved to become the Eco Car and Mobility team focusing on developing and implementing eco car and mobility services in the coming years.
Frank Meijer is Head of Eco Car and Mobility at Hyundai Motor Europe. In 2013 he helped launch the ix35 Fuel Cell in Europe, and now he is preparing for the brand's next step in this exciting field.
What are the kinds of career opportunities you see for somebody starting a job at Hyundai Motor Europe?

Hyundai Motor Europe is a relatively young and international organisation. It is also a dynamic environment where new initiatives and opportunities are always possible. In recent years, the company has undergone fast growth and this is expected to continue in upcoming years, so it is an exciting time to join.

With electric cars becoming more and more popular, what is the future of eco mobility?

Thanks to a number of green incentives from different countries, we are gradually seeing an increase in environmentally-friendly powertrains compared to traditional combustion engines.
As well as this, the biggest cities are getting even bigger, so the demand for eco cars and other mobility solutions like car sharing and ride sharing will become more important in coming years. We're looking at various solutions, complementing our current offerings and launching some completely new programmes, for example a car sharing programme in metropolitan Amsterdam with 100 IONIQ Electric cars on the road.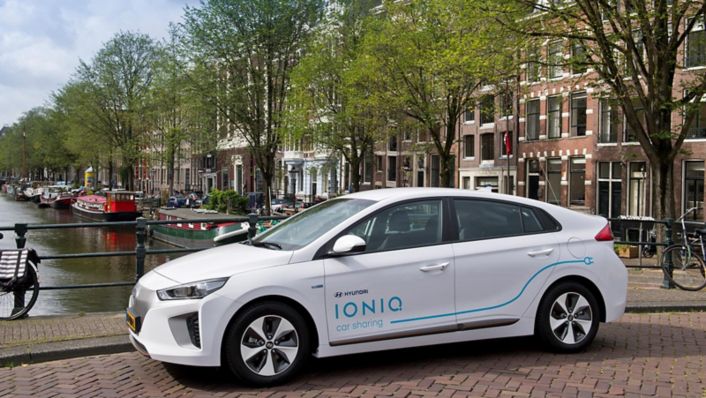 What needs to be done to make low-to-zero emission vehicles a viable option for everyday life?

To me, this is very simple. From a customer's point-of-view, eco cars should be competitive versus conventional vehicles. They need to be nice looking and financially on the same level as combustion engines. For example, in the Netherlands and Norway there are tax exemptions that make zero-emission vehicles financially more attractive. In addition to this, owners of cars with combustion engines face substantial penalties based on the amount of CO2 they produce.
In other cities like Paris, zero-emission vehicles get additional benefits if they are operated by taxi companies. More and more cities like Paris are considering introducing measures to restrict the number of cars with combustion engines and to improve the air quality.

How is Hyundai competing in terms of innovation regarding environmentally-friendly driving?

Hyundai is really at the forefront. We're the only OEM that currently has all four electrified powertrains in its portfolio: hybrids, plug-in hybrids, electric and fuel cell vehicles. There is even more to come in the next few years. By 2020, we will have 15 eco cars in our portfolio as part of our global sustainability strategy.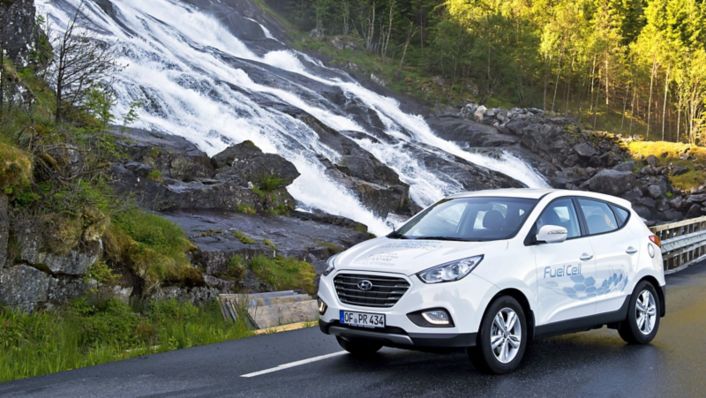 Car sharing is currently a big industry topic. Hyundai Motor Europe even has its own internal car sharing scheme for employees. What are your thoughts on this shared mobility trend?
These days, there are more and more megacities. By 2025, the UN estimates there will be at least 40 megacities with more than 10 million inhabitants. So, to satisfy the automotive demands in cities, there should be a wider range of services that provide a comfortable and affordable mix of mobility options, including car sharing and ride sharing. In the future, the role of connected and autonomous cars will also have a huge role to play. Hyundai is working on new ways to tackle the issues, by bringing innovative products, services and technologies to Europe.
You're interested in working with Hyundai. Here's what you can do now.
Working with Hyundai Motor, you will be flexible and have the ability to quickly adapt to new situations, as well as being digitally-savvy. The rise of autonomous driving, connected cars and electrification will revolutionise the automotive industry, and Hyundai expects to be at the forefront of advances in these developments. If you are interested in working with Hyundai in Europe, you can find information about current vacancies and graduate schemes
here
.