Dong Woo Choi is President of the newly-enhanced Hyundai Motor Europe HQ
He joins from an executive role at Hyundai Motor Company's European Operations Division
Hyundai Motor Europe HQ role and scope to be further extended
Hyundai Motor has appointed Mr Dong Woo Choi, former Senior Vice President of the European Operations Division in Seoul, as President and CEO of Hyundai Motor Europe HQ.
Mr Choi is responsible for the regional headquarters, with its newly-enhanced scope and with greater autonomy to respond to market trends and customer needs.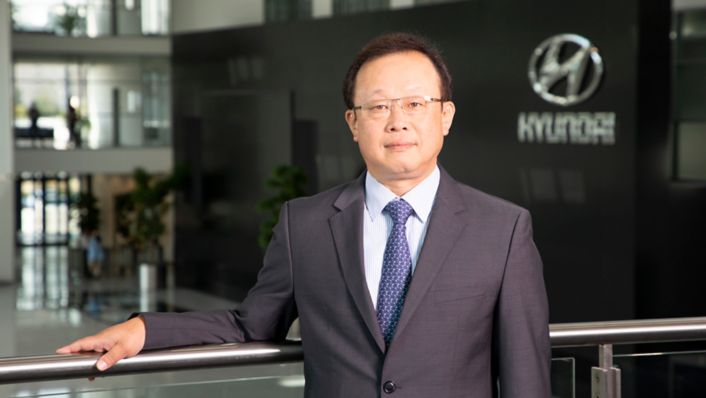 He started in the new role this month and takes over from former President Hyung Cheong Kim, who is now in charge of the Global Operations Division at Hyundai's headquarters in Seoul.
As President and CEO of Hyundai Motor Europe HQ, Dong Woo Choi will oversee the European business unit. Following a reorganization taking effect this month, the responsibilities now include the Hyundai manufacturing sites of Hyundai Motor Manufacturing Czech in Nošovice, Czech Republic and Hyundai Assan Otomotiv Sanayi in İzmit, Turkey.
Europe has become established as one of Hyundai's most important regions, by anticipating and meeting the needs of European customers, delivering consistent growth during recent years. The operational infrastructure in Europe has played a key role in facilitating this positive momentum. Now, the new organization aims to bring further benefits by adding production to the responsibilities of Hyundai Motor Europe HQ. I believe Hyundai is well equipped to manage the challenges and opportunities ahead, and I am excited about the future of our business in Europe.
Hyundai Motor has generated a consecutive annual growth over the past three years in Europe. With the January to June 2018 registrations being the best first half result in the history of Hyundai Motor Europe HQ, the company is on its way pass the overall record set in 2017.
Korean-born Mr Choi, 56, studied mechanical engineering at Soongsil University and aeronautical mechanical engineering at Korea Aerospace University. He began his career of many years' standing at Hyundai as Director of the Powertrain parts development group in 2007. Mr Choi has fulfilled various senior roles at Hyundai, including three years as Vice President of Hyundai Motor Manufacturing Czech from 2011 to 2014 before being promoted to Senior Vice President from 2014 to 2017. Latterly he served as the Senior Vice President of the European Operations Division at Hyundai Motor Company in Seoul.